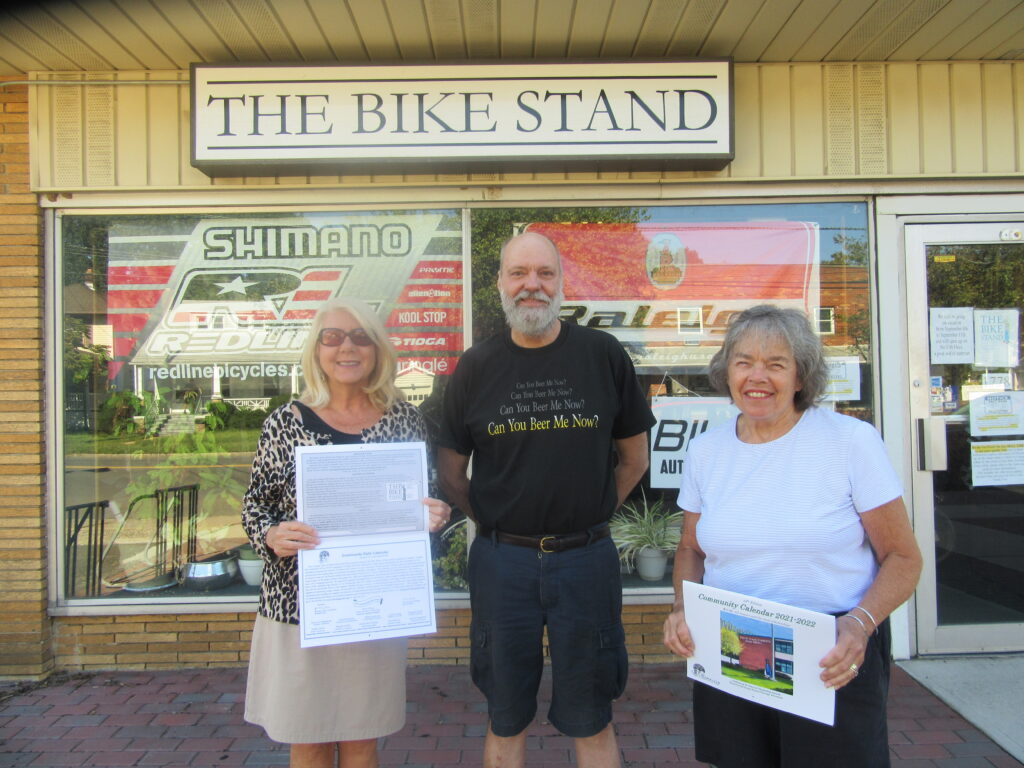 58th Edition calendar now available
Fanwood-Scotch Plains College Club
The 58th edition of the Fanwood-Scotch Plains College Club Community Calendar for September 2021 through September 2022 provides the currently available dates of school events for the Scotch Plains-Fanwood School District K-12, Union Catholic High School and St. Bartholomew Academy. It also contains listings of local Houses of Worship, advertisements for local businesses, contact information for approximately 100 local organizations and a 2023 calendar preview.
Each year the College Club honors one of its long-time advertisers in the calendar. This year's featured advertiser is The Bike Stand, 1778 East Second Street, Scotch Plains. Steve Willis, the owner of The Bike Stand, has been a member of the Scotch Plains community for 40 years and he has supported the College Club for over 35 years.
The Bike Stand offers a varied selection of bicycles for sale but is best known for its quality mechanical work, offering exceptional turnaround time on most repairs.
Due to the loyalty and support of nearly 100 local advertisers, the entire purchase price of $10 goes directly into the club's scholarship fund for scholarships that are awarded annually. The Community Calendar is a community service as well as a major source of scholarship funds each year. In May the College Club awarded $31,500 in scholarships to eleven young women.
The College Club Community Calendar can be purchased from College Club members, the Fanwood and Scotch Plains libraries, and the following local merchants: Norman's Hallmark, Apple Blossom Flower Shop, Fanwood Larder, Scotchwood Florist and Shear Magic.