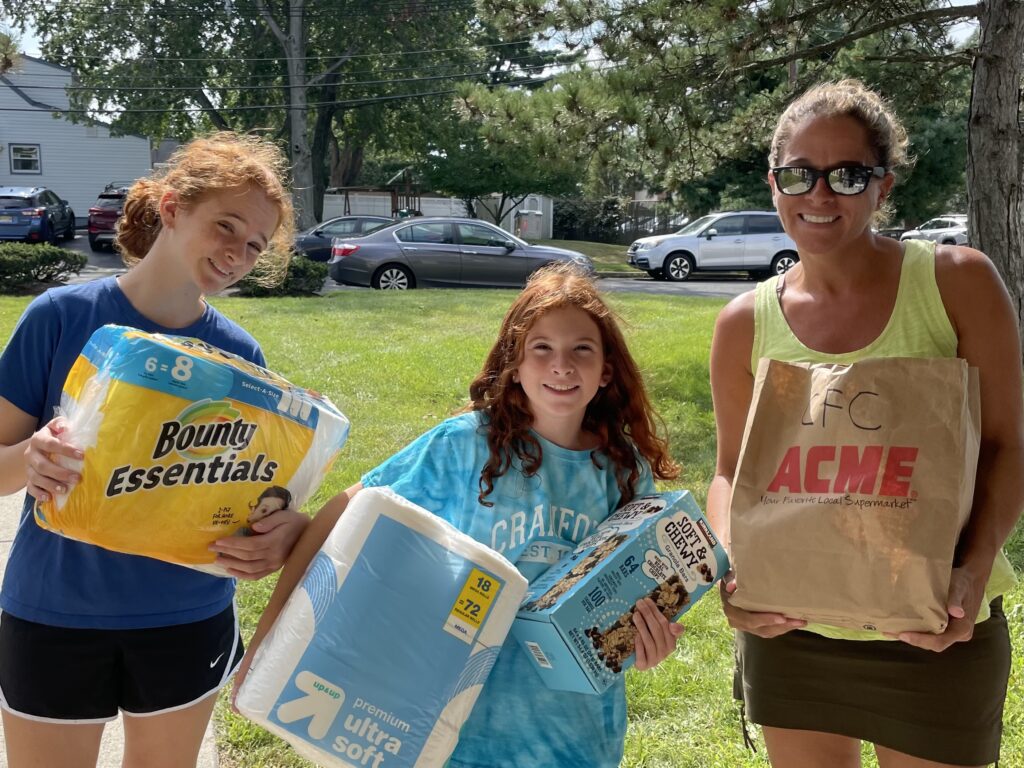 Cranford Family Care
The devastation Cranford caused by flooding from Hurricane Ida has been well documented in the local and National News. While the storm took a significant toll on the town, the inspiring community spirit of the people of Cranford shined through this otherwise dark time.
While Cranford Family Care (CFC) experienced flooding that required that the pantry be moved to temporary space, the organization was able to respond quickly to address the needs of the community. Immediately after the storm, our Director, Julie Carroll, was at the Center ensuring that impacted residents received support they needed.
For several weeks following the storm, Cranford Family Care mobilized to provide daily hot meals to over 165 residents. In addition, CFC provided cleaning supplies, school supplies, paper goods and gift certificates for Home Depot, Target, grocery stores and local restaurants. Hundreds of Cranford residents took advantage of the services, many for the first time. As one homeowner stated "I'm usually a donor, thank you for letting me be a recipient."
CFC could not have responded as effectively without the incredible support of the community. Volunteers, community organizations and local businesses donated their time, talent, and monetary donations to help make this all happen. Some examples include:
Immediately after the flood, members of Scout Troop 80 and Sunny Acres Civic & Improvement Association relocated the pantry to a temporary location. At the same time, Szeles Construction helped remove the damaged materials and flooring. This was significant, they came within 36 hours to remove all 3 rooms of carpet.
TimberRidge Construction is helping CFC with new flooring.
Cranford children raised over $6,200 by making and selling rainbow loom lanyards and bracelets, opening lemonade stands and selling desserts and other snacks.
Residents from all corners of town dropped off gift cards, supplies, food and volunteered to help at the center and pick up the meals from local restaurants.
FLAG of Cranford provided financial support for many of the meals.
Our local restaurants provided meals
The Cranford Woman's Club provided home baked goods.
There were so many acts of kindness. One family even donated a new refrigerator to CFC when we lost one of ours due to the flooding.
If you would like to make a donation, please visit our websitecranfordfamilycare.com and or mail a check to: Cranford Family Care, 61 Myrtle St, Cranford, NJ 07016.
Photos by Cranford Family Care