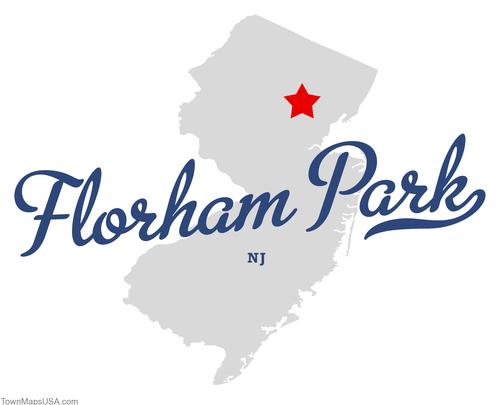 September Events
Florham Park Senior Citizen Club
On Wednesday, September 13, 2023 the Florham Park Senior Citizen Club starts off another great club year with interesting and informative programs. To kick off the new club year we have our Fall Senior Picnic on Wednesday, September 13, 2023 at 11:30 a.m., rain or shine, at the Florham Park Community Center (also called Recreation Building, large Brown Building). The picnic will be a hot catered buffet from Angelina's Trattoria, of Florham Park and includes dessert. Music Entertainment provided by club member Steve Brozyna. Cost is $3.00 per person checks only (no cash).
Registration is required, the registration form can be picked up and completed forms can be dropped off with your check at the Senior Citizens building (Yellow Building) please make out your check to "Florham Park Senior Citizens Club", again $3.00 per person. Response is required by September 8, 2023. The Senior Fall Picnic is open to all Florham Park residents that are 62 years old and older, again check and completed registration form is required.
On Wednesday, September 27, 2023, at 11:00a.m., at the Florham Park Community Center, (large Brown building) our guest Speaker will be Joan Schaible, presenting a program on "Animals Go to War". Meet pets, farm and circus animals, birds and even insects that accomplished amazing heroic things during World War 1.
Joan Schaible is a Jersey Girl born and raised in Cumberland County, NJ. She attended Taylor University in Upland, IN and taught social studies, history and language arts in the Boonton, N.J. school Systems. She was employed by the Morris County Park Commission as a Senior Program Specialist at Fosterfields Living Historical Farm in Morris Twp., N. J. and is currently a docent volunteer at the Stickley Museum at Craftsman Farms in Parsippany, N. J. Joan Schaible spends time giving a variety of presentations for school children, adult groups, and librairies.
The address for the Florham Park Community Center is 111Ridgedale Avenue, 200 yards behind the Florham Park Town Hall. Note the Florham Park Community Center is also called the Recreation Center (large brown building). Social time is at 10:45 with coffee and provided.