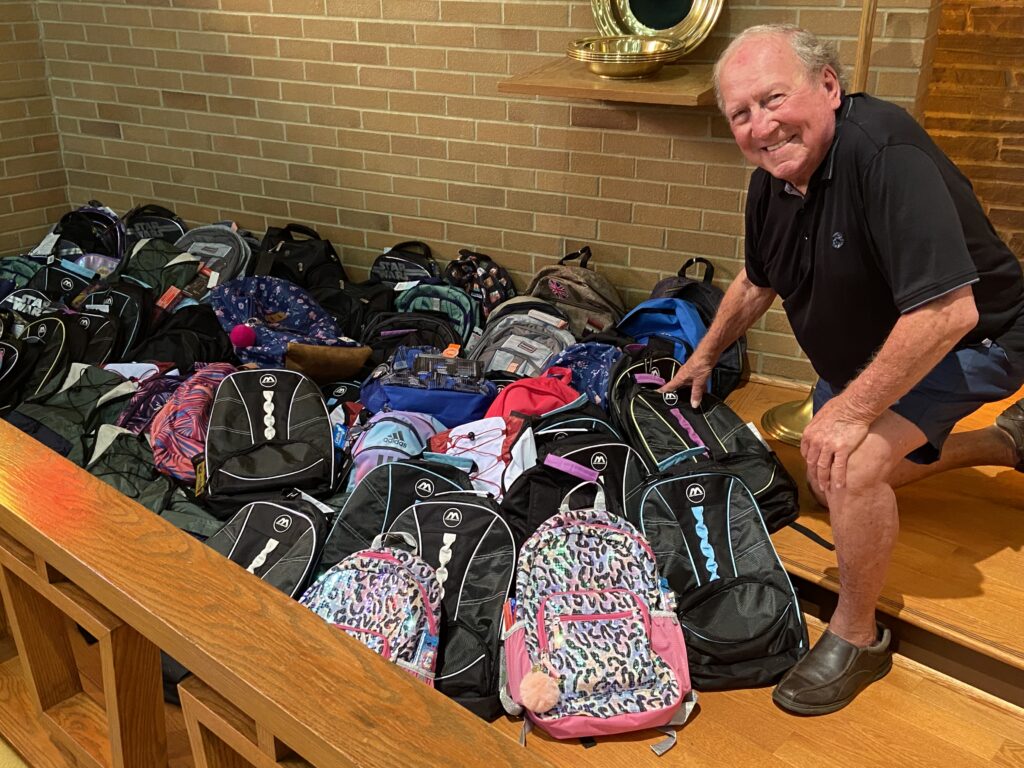 Faith Lutheran Donates Backpacks to Children
For the thirteenth consecutive year, Faith Lutheran Church in New Providence has given backpacks with school supplies to children, whose families cannot afford them.
During the summer, Faith's members and friends bought 105 backpacks and added school supplies to them. In each backpack, were a six pack of pens, a six pack of #2 pencils, a twelve-crayon box, one package of lined notepaper, one package of construction paper, a twelve inch ruler, a miniature pencil sharpener, a pair of scissors, a glue stick, a toothbrush and a tube of toothpaste.
The backpacks were given to three organizations, who distributed them to the parents of the children. The organizations were St. Stephan's Grace Community, a welcoming and multicultural Lutheran church in the Ironbound District of Newark; Plainfield Action Services, a community action agency, who provides services to low income families; the Community Service Association of New Providence, who offers financial assistance to residents in time of need.
The pastor of Faith is Rev. Jane McCready. Visit the church at 524 South Street, New Providence or its website at famfaith.org or phone 908-464-5177.