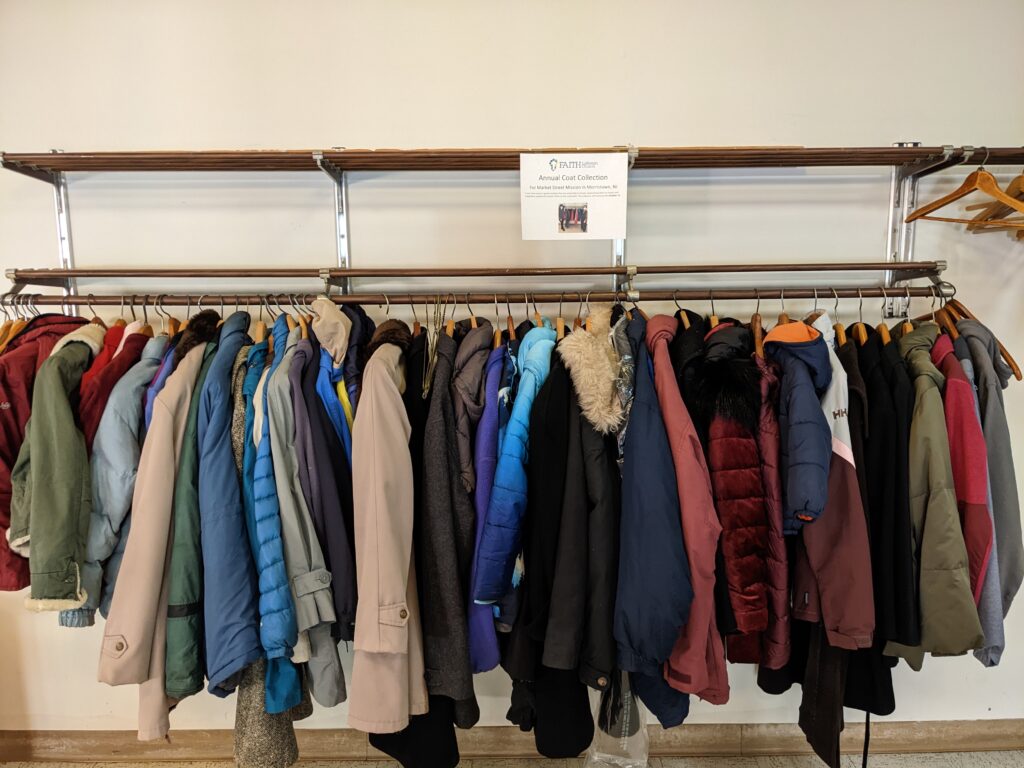 Faith Lutheran Donates 73 Winter Coats
For the twenty-second consecutive year, Faith Lutheran Church in New Providence has collected gently used winter coats and donated them to Market Street Mission in Morristown, who helps homeless and impoverished persons. This year, Faith contributed seventy-three coats.
The Mission's annual coat give-away will be held on Saturday, November 5th on the Morristown Green, staff members will distribute the coats to needy men, women and children. Over the past thirty years, the Market Street Mission through this program has been able to give coats to persons experiencing poverty in the Morristown community and surrounding areas.
Sally Reier, Ministry Associate of Faith, coordinated the collection for the church.
Rev. Jane McCready is the pastor of Faith, which is at 524 South Street in New Providence. For more information visitfamfaith.org or call 908-464-5177.
Courtesy photo