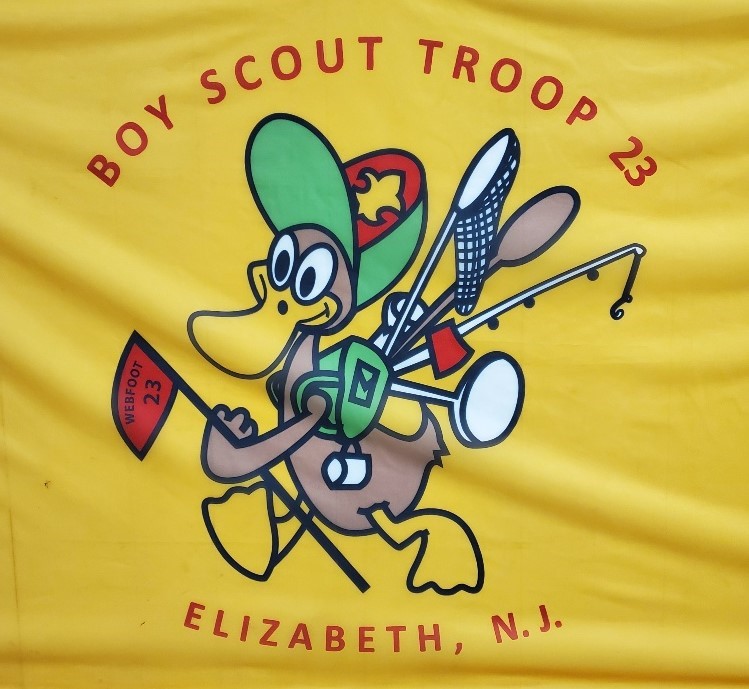 SCOUTING FOR FOOD
The Boy Scouts of America is again conducting a massive campaign to collect food for the homeless and needy. On Saturday, November 19, Cub Scout Pack 23 and Boy Scout Troop 23, sponsored by St. Genevieve's Church, will be collecting food throughout the Elmora area. Please be as generous as possible. All food collected will be given to food pantries and assistance agencies for distribution locally.
Because of the size of this project, the Scouts must limit themselves to the area bounded by Westfield Avenue, Stiles Street, Morris Avenue, the Lehigh Valley Railroad, and Galloping Hill Road. Please leave your donations in a bag or box marked "Boy Scouts" on your front porch or steps, visible from the road, by 9:30 a.m. on Saturday, November 19.
If you live outside of the collection area, but wish to donate, you can bring your contributions, including frozen turkeys or turkey breasts, to the church parking lot at 822 Livingston Road between 9:30 and noon on that Saturday (Nov. 19). Questions can be directed to Dan Bernier, Scoutmaster, (908) 451-1948 or webfoottroop@gmail.com.