When:
March 21, 2020 @ 9:00 am
2020-03-21T09:00:00-04:00
2020-03-21T09:15:00-04:00
Where:
Garwood Recreation Center
140 Myrtle Ave
Garwood
NJ 07027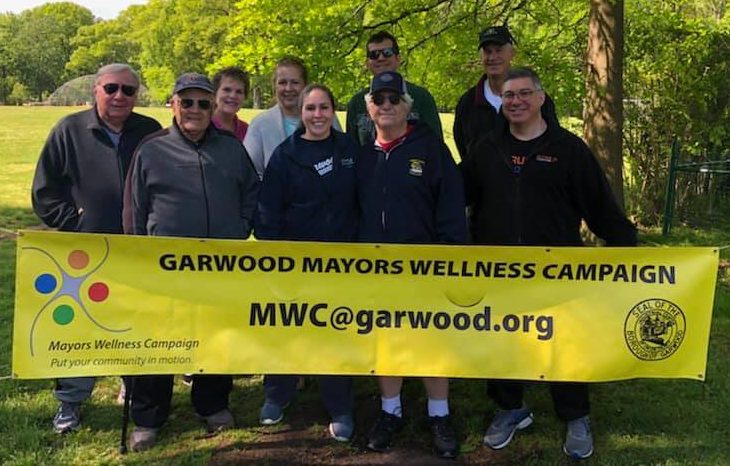 MAYORS WELLNESS CAMPAIGN 3K WALK
Submitted by Charles Lombardo
Garwood residents of all ages are invited to participate in the Mayors 3K Walk which is held on the 3rd Saturday of each month at the Garwood Recreation Center at the end of Myrtle Avenue. Our special Guest Walker for the month of March will be Mrs. Mary Emmons, the principal of Garwood's Lincoln School. We welcome all students to come out and support Mrs. Emmons. The committee wants to stress that it is a walk, not a run or a competition, just a stroll around the rec center to chat with friends and enjoy the fresh air. The walk with Mrs. Emmons will start at 9:00 AM on Saturday, March 21st.
Future Guest Walkers will be our Mayor, Sara Todisco; Mrs. Maryanne Duffy, Director of the Garwood Library; Fire Chief Alan Tweedle; Police Chief James Wright; and many others to be announced at a later date.
The Mayors Wellness Committee is also working with Lincoln School administration to have nutritional and fitness programs in the school, field trips to Garwood ShopRite for nutritional scavenger hunts, a local Health Bee for the Lincoln School students, and other programs as the year moves forward.
The Committee is always willing to work with other borough organizations to create, support, or enhance a program of physical fitness or nutrition. The Committee would like residents to follow us on Facebook @GarwoodMayorsWellnessCampaign.
For further information about our Committee,  please contact us at MWC@garwood.org. If you would like to be a member of the Committee, please come to any of our meetings which are held on the second Monday of each month in the Borough Hall Conference Room.  Our next meeting will be at 7:00 p.m. on March 9th.
Check our Events Calendar for More Local Events