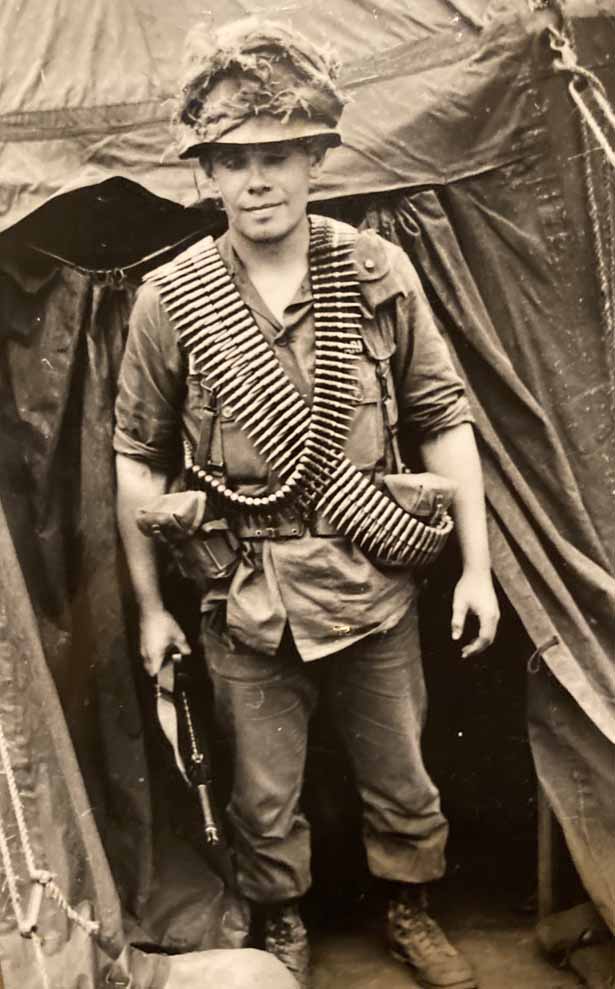 Meet Dean Elichko, Vietnam Veteran, One of Our Cranford 86
By Don Sweeney, Janet Ashnault – co-writer and social media coordinator, Stu Rosenthal – researcher, Vic Bary – proofreader and military expert.
Moving through 2022 towards Memorial Day, this month's story by the Cranford 86 project was sparked by a Facebook post from the New Jersey Vietnam Veterans' Memorial. NJVVM's post featured Dean Elichko and the tragic details of the plane crash that took his life on January 25th, 1966. Janet Ashnault, Cranford 86 Facebook administrator and co-writer, shared NJVVM's post to our own Facebook page, promising that we would complete the research needed to tell Dean's complete story. The photo of Dean Elichko that was shown by NJVVM is one that we have had in our research files since day one and is one of the best battle portraits in our collection. At first glance, it is a depiction of a battle-hardened warrior in front of a canvas structure, his M-16 rifle in hand. With ammunition bandoliers crisscrossing his chest and camouflage attached to his helmet, he appears ready for action. But as his story will tell, this physically strong and capable soldier was never given the opportunity to display what he could have contributed to America's war effort in Vietnam.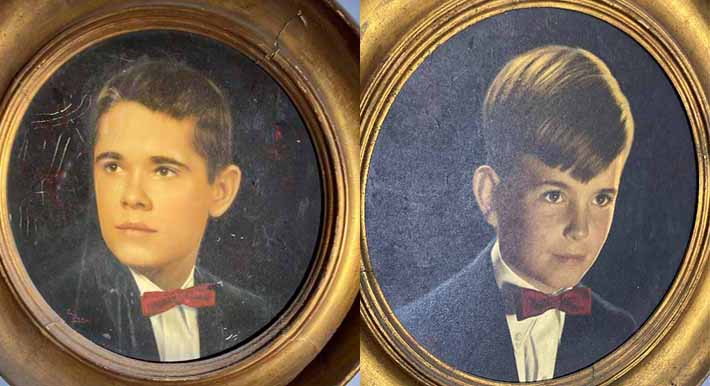 In preparation for the writing of the Dean Elichko story, I reviewed the research material stored in our digital files. Dean's involvement was early in the Vietnam timeline and his unit was based at Camp Radcliff, at An Khe, said to be the largest heliport in the world. I realized this part of history was very familiar to me. Camp Radcliff was also the base camp of Private Joe Minnock, age 18, the first Cranford serviceman to lose his life in Vietnam. Minnock's 8th Cavalry of the 1st Cavalry Division (Airmobile) was the first to use the Huey helicopter as their primary mode of transportation in the difficult terrain that Vietnam presented. Joe Minnock lost his life in an ambush, 60 miles west of Radcliff, just days before the US Army's first major battle in Vietnam. (See cranford86.org for more about Joe Minnock). The 1st Cavalry Division, 7th Cavalry, was under the command of the legendary Colonel Harold Moore. During November 14-18, 1965, they would take on three communist North Vietnamese divisions in the Battle of Ia Drang (pronounced Yah Drang). Embedded with the troops was United Press international journalist Joseph Galloway. The reports of Colonel Moore and Joseph Galloway chronicled this horrific battle and eventually became the best-selling book, We Were Soldiers Once … And Young. The book was followed by an award-winning movie starring Mel Gibson, Sam Elliot, and Greg Kinnear. Some consider it one of the best war films ever made. Although the three battalions of the 1st Cavalry Division suffered considerable losses, the five battalions of the People's Army of Vietnam Army (PAVN) had suffered worse. It was considered a win for the American army and would set the blueprint for the Vietnam War going forward. The new airmobile concept of multi-helicopters as transporters of large numbers of ground forces was considered a success. The battle also revealed the tenacity of the North Vietnamese and anyone who thought the road ahead would be easy, had to rethink their plans. Two months after the success of the Battle of Ia Drang, General Harry Kinnard assigned Colonel Harold Moore and his 1st Cavalry Division once again to command a follow-up mission, code name, Operation Masher. The 1st Cavalry was badly outnumbered by the NVA regulars that they had faced previously. The initial force in the Battle of Ia Drang was 1,000 American soldiers, they would lose 237 and an additional 258 wounded, 50% of their strength. Two months had passed since Colonel Harold Moore first battled at Ia Drang, 5,000 additional soldiers needed to be added to his division before the largest search and destroy mission of the war to date could take place. Most of the new recruits had little battle experience, many were brand new soldiers, Private Dean Elichko was one of those recruits. The 1st Cavalry Division combined with the Army of the Republic of Vietnam (ARVN) would total 15,000 soldiers. The action was planned to start on January 27, 1966, but bad weather pushed it back one day. The battle ended on March 3rd when the NVA retreated and left the area, it was a victory for American/South Vietnam forces. The official death toll was listed as 228 American soldiers killed and another 46 that died in an airplane crash. Tragically, this small transport plane, which crashed two days before the start of Operation Masher, was the one that contained Dean Elichko's platoon.
Dean Elichko was born on January 23rd, 1945, to Dorothy and Joseph Elichko, in an Elizabeth hospital. At the time, his father was serving in the European Theater in World War II. The family first lived in Hillside, and they moved to Cranford when Dean was 9 or 10. The Elichko's first Cranford home was at 275 Hollywood Avenue, before moving to 6 Mendell Avenue. Dean attended Lincoln School with Nick Gerlach where according to articles in the 1957 Cranford Chronicle, they were involved in the Spanish Club and the sixth-grade play with twenty-seven other classmates. The newspaper featured highlights of the graduating class events throughout their time at Lincoln School. In 1958 Dean would attend Sherman School, Cranford's junior high school of the era. As also documented by Cranford Chronicle articles, he was involved in the intramural basketball league. In 1960 Dean would attend Cranford High School and join the football team again with Nick. He also played baseball in the competitive 15-16-year-old Cranford Pony League on the Lion's Club Blues. The write ups were very detailed with team names representing every community organization in Cranford, the VFW Colts, Rotary Bears, American Legion Chiefs, Fireman MBA Beavers, Jaycees Seals, Junior Service League Stars and Elks Angels. Reading these details from the Cranford Chronicle makes me realize how much our residents are missing without a traditional hometown newspaper. Even though his senior photo was taken over summer break and appeared in the 1965 Cranford High School yearbook, in a seemingly last-minute change of plans, Dean had transferred to a Catholic high school for his senior year. His brother Todd told us that Dean was a very religious person who attended Sunday Mass, unprompted, every week and confirmed that he did indeed graduate from Oratory Prep in Summit.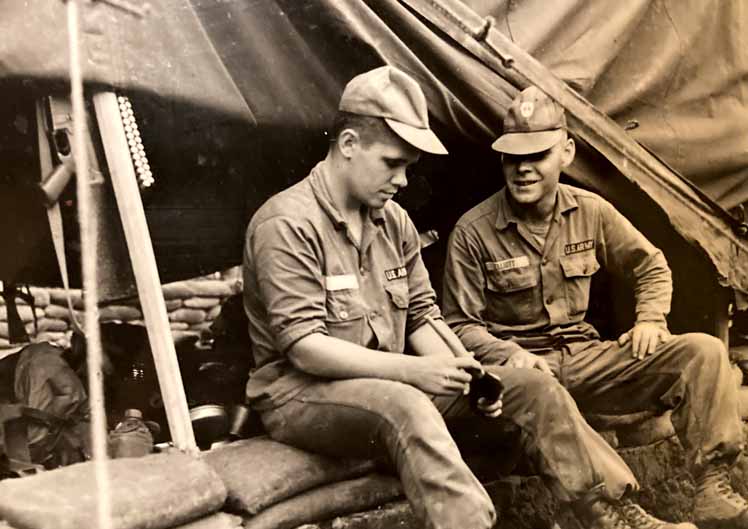 Upon discovery of a 1983 Cranford Chronicle article titled "A soldier lives on in lives of all those who knew him", our researcher, Stu Rosenthal, tracked down its author, Lou Colaneri. A close friend of Dean, Lou wrote the article using excerpts of a letter that he had written to Joe and Dorothy Elichko, describing his visit to the dedication of the new Vietnam Veterans Memorial in Washington D.C. His touching words led us to search for him for more information about his dear friend. We have placed the article on our website at, cranford86.org, in the Dean Elichko profile. Some of the lines that really caught our attention are as follows: "I always remember his gentleness and kindness while at the same time recall his power and strength. He asked nothing from his friends but their integrity and gave freely of his love. For me, Dean's happiness was infectious." We found Lou, now 75, working as a real estate agent in California and he was anxious to speak with us. He explained he met Dean at his first job, as fifteen-year-olds with Robbins & Allison Moving and Storage on South Avenue in Cranford as a packer and loader. They then became classmates at Cranford High School. He described Dean's charismatic personality as one in a million. He said, "Girls and guys both loved him, he was a guy's guy, you couldn't help loving him". Lou told us of their group of six that spent much of their adolescent lives together, indicating that Nick Gerlach and Dean were inseparable. If you saw one, you saw them both. They were attached at the hip. Lou explained that Nick and Dean seemed to have their own rule book of life. Not rebellious or malicious in any way, but the two of them always seemed to be on the same page in how they dealt with different situations. After discovering that Nick Gerlach was the brother of the Cranford Historical Society's president Margaret Gerlach, she informed us that, sadly, her brother had passed away in 2013. He served during the Vietnam War in a special detail out of Arlington National Cemetery. They would perform funeral services for American military and were similar to the group that guards the Tomb of the Unknown Soldier. Lou Colaneri brought us information that would be later confirmed by Dean's brother Todd. While at Fort Dix, Dean was offered a position as a drill instructor. Accepting it might have kept him stateside for the term of his enlistment. Either he wanted to stay with the group that he had trained with, or maybe as Lou suggested, it was not in his DNA to be yelling orders in the faces of young recruits. But for whatever reason, Dean passed on the offer. Another member of the group of six was Guy Borges. A member of Cranford Sports Hall of Fame as a champion baseball player, we found him retired and living in Delaware at the age of 80. He too spoke of their group of six, who would meet nightly around a fire pit at the Durham home on High Street. Clyde and Ronnie Durham were numbers five and six of the group. Guy said they just enjoyed "hanging out" and discussing and solving the world's problems while indulging in adult brewed beverages. Maybe it was here that Dean and Nick's rule book of life took shape. Interestingly, the nightly fire pit meetings were never a larger group than the six of them and never were girls involved. Guy explained that he was the connection to Robbins & Allison. He worked there as a truck driver after high school and was five years older than Dean, Lou and Nick. He recommended the three of them to his boss as strong kids that could unload trucks after school. Lou and Dean performed so well that they were kept on with the moving company throughout high school and their friendship carried on as well. After high school Nick and Lou headed off to college, Dean took full-time work at Robbins & Allison. It was while working there in 1965 that Dean received his letter from the draft board, and he entered military service on August 9th, 1965.
Our Cranford 86 hero completed his basic training at Fort Dix, here in New Jersey. He spent two days in Cranford before shipping out to Oakland, California, where he was attached to the 7th Cavalry, 1st Cavalry Division (Airmobile). He would depart for Vietnam on Christmas Day, 1965. Camp Radcliff at An Khe was the staging area for the 1st Cavalry Division. To reduce the dust from the helicopter propellers, the grounds were totally groomed and that look got it the nickname, the "Golf Course". It was at Camp Radcliff that Dean Elichko would be identified as a New Jersey soldier to an embedded photographer from Plainfield NJ named Peter Behr. Peter worked for the Gannett-owned Times- Union in Rochester, NY. Gannett also owned the Courier News in Bridgewater, NJ, from which the photo reached its NJ readers. He arranged to feature Dean in a posed portrait that was taken just before he boarded one of the twelve Fairchild C-123K turboprop transport planes that awaited Elichko's battalion. The use of transport planes to move soldiers from Camp Radcliff was unusual, being it was the largest heliport on earth. But the size of the attacking forces and the amount of ammunition and supplies for a full division action of 15,000 soldiers was extraordinary and required larger capacity aircraft. Each of the twelve transport planes would carry approximately forty soldiers and a crew of four along with assorted supplies and ammunition as they flew to Bong Son for Operation Masher. The weather that day was typical of monsoon season in northern Vietnam which ran from October to March. Elichko's plane was packed full of mortars and grenades. These transport planes were small compared to most planes of this nature, able to take off and land on short primitive runways. They had no fuel tanks in the wings as many planes did, which helped to protect the tanks from ground fire attacks.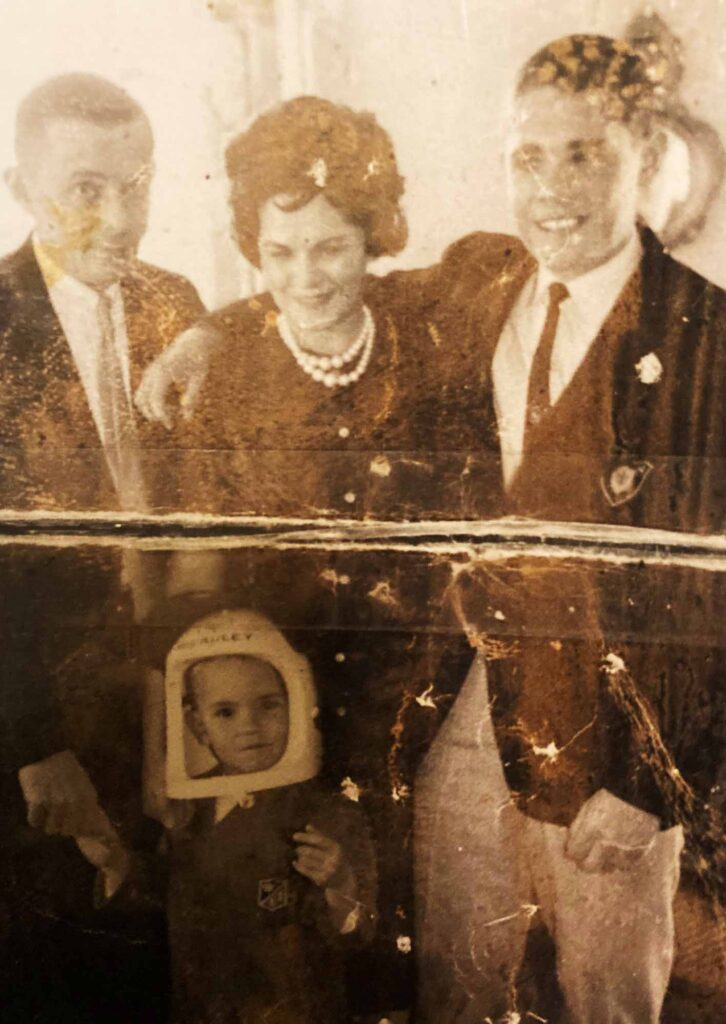 The details of Dean's ill-fated flight are from the Air Force crash report acquired by Stu Rosenthal. It stated that the aircraft departed An Khe on a mission to Bong Son, carrying a crew of four and forty-two troops of the 1st Air Cavalry Division, who were being taken to Bong Son to take part in Operation Masher. After takeoff, the airplane encountered difficulties reaching altitude, while in clouds, the right wing struck trees. On impact, the right engine and six meters of the right wing were torn off. Out of control, the airplane crashed in a wooded area located 10 km from An Khe, killing all 46 occupants. It was determined that the right engine failed during initial climb. It was reported that the crew encountered technical issues with the right engine that failed twice prior to departure. Contributing factors were poor maintenance and poor weather conditions with low clouds down to 300 feet with limited visibility. The crew was forced to initiate the flight under visual flight rules (VFR) which was not appropriate in such weather conditions. According to eyewitnesses on the ground from 1st Battalion, 8th Cavalry, the transport plane struck trees and inverted as it crashed into a hillside. Due to the nature of the cargo, an explosion followed, killing everyone on board. The other eleven C-123K planes reached their destination successfully.
I consulted with Cranford VFW patriarch, 94-year-old, Art Snyder, who has piloted over thirty-eight bomber missions in Korea in a B-26 Invader as well as missions for the CIA. He is our in-house midcentury military flight expert, and his expertise is essential to our project. Art explained the difference between IFR and VFR that is mentioned in the crash report. In mountainous areas Art explained, instrument flight rules (IFR) should be used. It troubled Art that this flight was approved for take-off.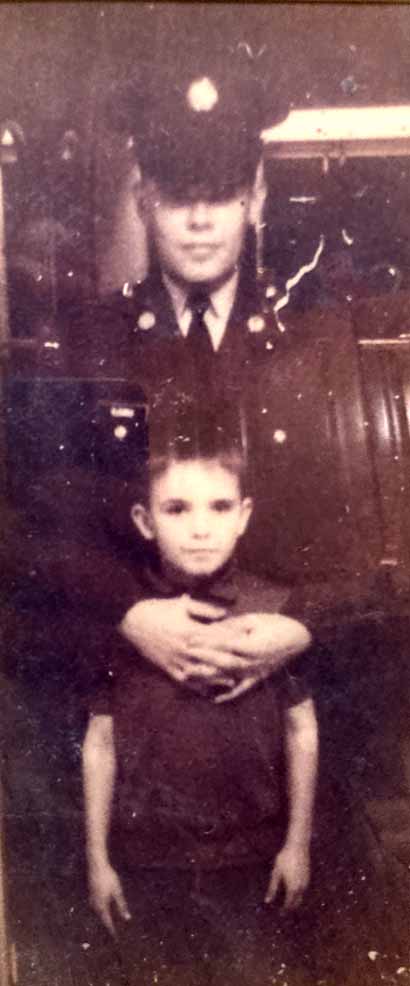 For each of our Cranford 86 stories we always try very hard to locate and contact family members, not only to learn more about our servicemen, but also to have the family be able to sign off on the final version of the story of their loved one. We had been on a mission to find Dean's brother Todd, but with one day to go before our Cranford Monthly deadline, that effort was close to being abandoned. Finally, we had a breakthrough when members of the "You know you grew up in Cranford when…" Facebook page got us in contact with Todd Elichko's wife Susan. I was given a cell phone number and an address. I sent a text and left a voice mail. After four days of back and forth texting, I offered a six pack get-together, just like Dean and his group of six would have done. Todd finished work at 10:00 pm and I was asked to join them at their home in nearby Roselle Park at 10:15. Todd, now 65 and his wife of 46 years, Susan, had waiting for me, a pizza and a box of pictures, news clippings and letters from various leaders of the Army and our country. Todd was now semi-retired after a career in real estate and had never heard of our Cranford 86 project. We talked about Dean, a horrible war and the sadness that was bestowed upon his family in 1966 and his memories and lack thereof from 56 years ago. He told me that he might not have much in the way of stories and anecdotes to share, being only 9 years old when he lost his brother and additionally he felt that they didn't really have much of a relationship, being 10 years apart. Thinking that maybe he was unintentionally locking out the sadness, Todd told me that he had gone for professional help to find out why he couldn't remember more details about his brother. His counselor assured him that, considering the circumstances, there was nothing unusual about his situation. One memory that was very clear was when the car with military representatives rolled up in front of their home on Mendell Avenue. He had been staying at the house next door while his mom and dad were away for the weekend. The two uniformed men asked if the Elichko family lived here. Todd responded excitedly, "Yes they do!". The men went to the door and rang the bell and then drove off. Todd had no idea at the time that this was the way the Army delivered bad news. The following day he remembers his father sitting with him on the porch and saying, "Dean is not coming home". They cried together for over a half an hour. Todd remembers vividly the wake at Dooley Funeral Home and the 3 Volley gun salute provided by the Army at Graceland Memorial Park cemetery in Kenilworth, but sadly has almost no memories of him and his big brother in happier times. He has just a few photos of himself with Dean and a stack of letters in each of which his brother never failed to mention him. As Todd told me about the Vietnamese currency that Dean would send home, he pulled out his wallet and showed me a flat plastic bag containing a Vietnamese bill folded into a triangle, he told me that he always carries it with him.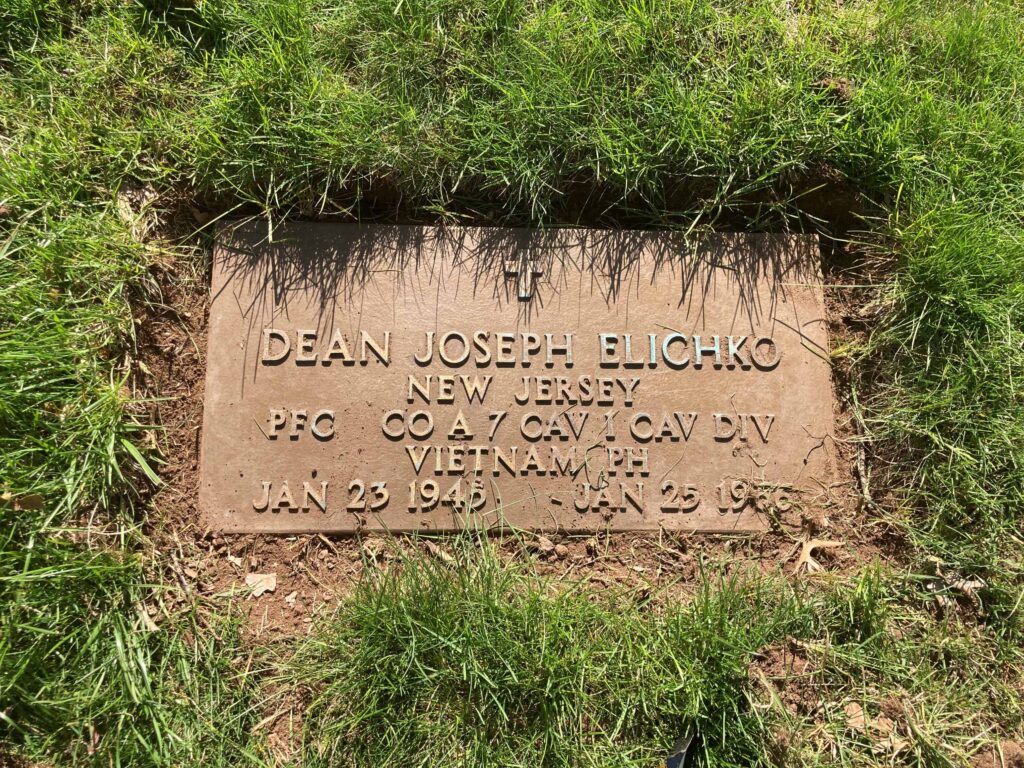 Todd said that everyone who consoled his mom and dad were of a single theme, "It's a shame that he lost his life in this worthless war". As a fourth grader, upon returning to Lincoln School after a two week absence, he was not met with sympathy and his description of how he was treated is heartbreaking. Unbelievably, he was told that he shouldn't expect to get special treatment for losing his brother in the Vietnam War. There were many other cruel comments, made frequently in front of the entire class. The principal and two teachers were involved and to this day Todd still remembers their names. It's sad and unfortunate that in some cases individual political views overshadowed what should have been just a sincere show of concern and support for a grieving family.
Todd confirmed that indeed, Dean was offered an assignment at Fort Dix as a drill instructor. He too didn't know why his brother turned down a position that may have kept him safe throughout his enlistment. His speculation was that perhaps he wanted to stay with his 7th Cavalry comrades. After hearing everything that was presented to me from all involved, I had a theory as well. Dean was a bodybuilder, according to Todd, and Lou Colaneri said he was known for his power and strength. It was why he was so good at his job with Robbins & Allison Moving and Storage. He was praised by the owners for his ability to unload and load trucks faster than anyone else, perhaps encouraging him to stay on after high school graduation and make it his full-time occupation. Todd said that Dean was continually criticized by his mom and dad about his choice of employment, insisting that he could do better. When he received his call to service from the draft board, he chose to volunteer to the prestigious 7th Cavalry, a position that demanded extreme physical condition and would guarantee being placed in the front lines. I believe that after the rigorous training in the legendary unit, he decided that he could make his family and townspeople proud of him as he served his country with his strength and power. According to Todd, the fact that Dean had turned down the offer to stay stateside, perhaps saving his life, was never shared with his mom, Dorothy.
By now it was way past midnight and I thought I had it all, our chat that started with Todd's apology for not having much for me, was already a distant memory. It seemed like we were winding down when Todd had a last minute memory spark. A news article from An Khe was released shortly after Dean's death, it revealed an event of heroism that occurred at Camp Radcliff, while the troops were awaiting the start of Operation Masher. While loading the planes with the thousands of pounds of grenades, mortars, and assorted incendiary devices, a flare had ignited inside a canvas tent structure. In a moment of chaos everyone quickly evacuated the area fearing an impending explosion. The author wrote, PFC Dean Elichko ran back into the structure, grabbed the flare, and threw it away. He was up for a special honor for this event but was blocked by a technicality concerning a commanding officer that needed to verify the event. Todd feels that his brother should have received an award for valor. Surely if that flare had ignited the ammunition cargo within that tent, many things would have changed on that January day. Curiously, despite the fact that Dean's grave marker bears the letters PH, Todd informed us that his brother never did receive a Purple Heart, an award to which he was most certainly entitled. We were extremely glad when Todd told us about the "best day of his life", which occurred when he attended the dedication of the New Jersey Vietnam Veterans' Memorial. General Norman Schwarzkopf was the speaker. This was the first time Todd had heard anyone praise the mission of these 1562 New Jersey men and 1 woman who lost their lives while serving in Vietnam. Schwarzkopf said he'd be proud to go into battle with every one of them. He assured everyone that they were not the misguided elements of this bad war, but it was the politicians who put them there that were at fault. They were brave American warriors who deserve our respect.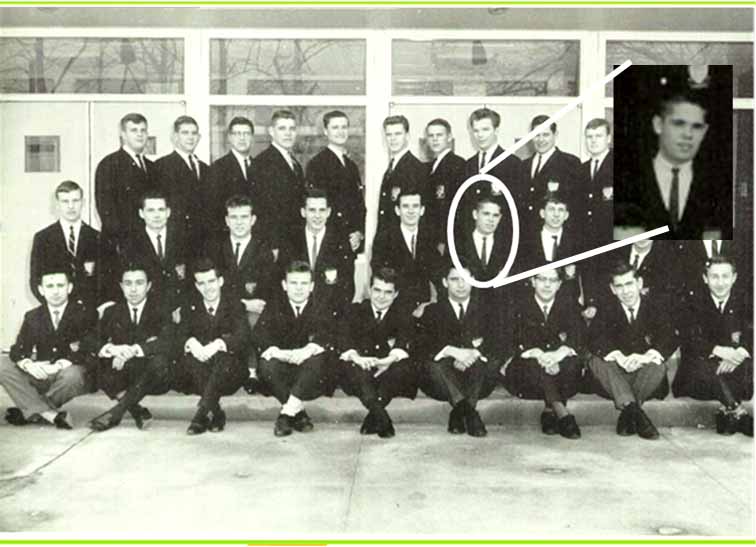 An interesting observation about Dean's wake was recalled by Lou and confirmed by Todd. Lou remembers gathering with a small group of classmates, in jackets and ties, outside the Dooley Funeral Home. They entered the room as a group of 12 to 15. He was surprised to find only Mr. and Mrs. Elichko and a very small group of family and friends inside. Lou said he wondered why there weren't more people there to honor such a wonderful person that died serving his country. To me that is puzzling as well. If this situation were to happen today, I would think that the line would be around the block, twice.
Private First Class Dean Elichko, just two days before that January morning, had just turned 21. He had only been "in country" in Vietnam for less than five weeks. In the short story of Dean's service in Vietnam, we may have been given some insight as to some of what was written in the previously mentioned "Rule Book of Life" which he shared with his buddy Nick. Courage, patriotism, strength, and responsibility are a few of the things that come to mind. Dean bravely stepped up to serve our country when he was asked, and the Cranford 86 team is very proud to share his story. Special thanks go out to Victor Bary and his wife Maureen Strazdon, for sponsoring the banner of PFC Dean Elichko, which will fly proudly in downtown Cranford. Vic is our Cranford 86 military expert. He is a Vietnam Veteran and the recipient of a Bronze Star with a V for Valor. We are excited and honored that Todd Elichko and his wife Susan have plans to attend this year's Memorial Day Parade and ceremony in Cranford.
The High Street fire pit gang of six (not pictured Clyde Durham). Three of the 6 would serve, but only Dean would do so in Vietnam.