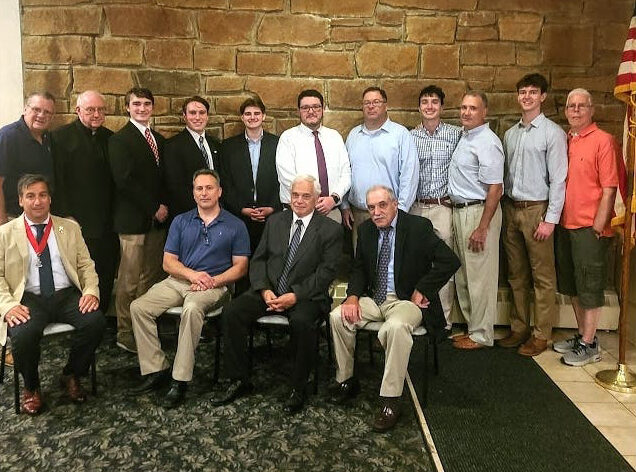 Cranford Knights Welcome New Members
On Tuesday, July 19, the Cranford Knights of Columbus held their first Formation Degree in over two years due to the COVID-19 pandemic at the Columbian Club of Garwood Hall and welcomed eight new members to Council # 6226.
The Cranford Knights of Columbus is a Catholic Fraternal Organization dedicated to our four Core Principles: Charity, Unity, Fraternity, and Patriotism. The Cranford Council supports many charities and civic causes locally, state-wide, and nationally and we are committed to being a viable part of our community. For information about joining the Cranford Council, please contact our Grand Knight Jerry Conheeney at 908-416-3464 or visit the Council website at cranfordknights.org.