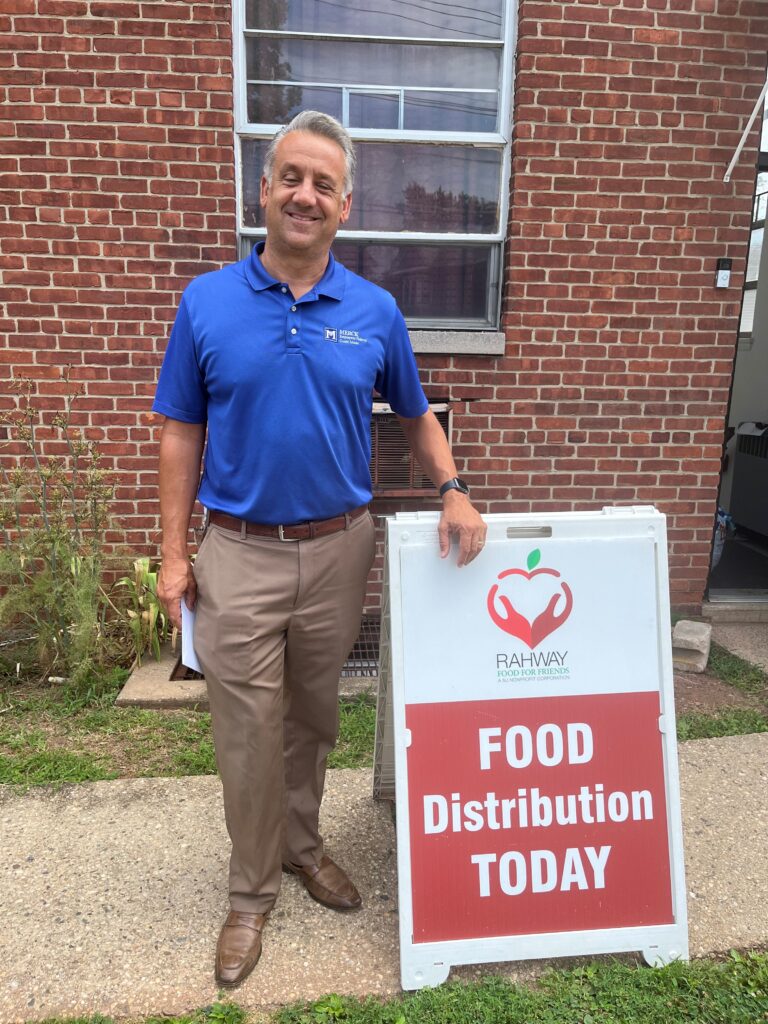 Merck Employee Federal Credit Union Recognized
Rahway Food For Friends
Since the beginning of the pandemic, the Merck Employee Federal Credit Union has assisted Rahway Food For Friends (RFFF) with donations, financial contributions, and volunteer support.
RFFF extends a 'thank you' to Mr. Paul Gentile, President of Merck Employee Federal Credit Union. Mr. Gentile has been involved with Rahway Food For Friends Food Pantry for a few years. His integrity, passion, and dedication are exemplary when helping those in need.
The price of groceries has risen 9.1%, the highest in 35 years, driven by a 17% rise in the costs of meat, poultry, seafood, and eggs.
In light of these recent increases, more people stop at our pantry for food. Soon after ordering the food, unloading it, stocking the shelves, and bagging it for our clients, the inventory is quickly depleted. We are familiar with the many faces of hunger and turn no one away, so we are preparing for this economical change.
Rahway Food For Friends asked for help from those in the community. Quickly answering their calls for help were Paul and the Merck Employee Federal Credit Union to assist. This was an endearing and very noble act of kindness.
Paul and his wife are great examples of hope when giving back to the community. His children volunteer at our Soup Kitchen on Saturdays. They understand the need of local families facing food insecurity and the importance of serving with dignity.
Merck has volunteered with Rahway Food For Friends for over 25 years and hosted food drives and holiday collections, led soup kitchens, and assisted in the pantry. Merck Employee Federal Credit Union, Merck Foundation, and Merck Cares focus on community health and support and always seek ways to strengthen our communities.
As inflation takes a massive toll on our nation, we witness the rise in food costs, fuel, and housing. Rahway Food For Friends continues to feed over 650 families monthly to combat food insecurity and hunger. We could not do this alone. Every donor and volunteer that lends a hand to Rahway Food For Friends ultimately helps a nation. Thank you all for your support and for helping us continue to feed our friends in the community!
For more information, or to donate, please visit rahwayfoodforfriendsnj.org.
Courtesy photo