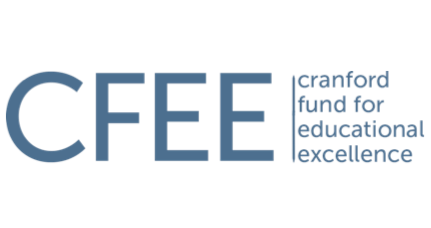 Cranford Fund for Educational Excellence
The Cranford Fund for Educational Excellence is proud to provide 2019-2020 financial grant support to the Cranford School District in the implementation of digital safety management program Gaggle (https://www.gaggle.net/product/gaggle-safety-management/) . This program encourages a safe digital learning environment by analyzing file content like inbound/outbound emails, online file storage, links to websites, and attachments for drug and alcohol use, intentions of violence, sexual content, self-harm, hate speech, and pornography.
Assistant Superintendent for Curriculum and Instruction, Dr. Brian Heineman, states, "Gaggle is a best in class software that allows us to monitor the work students are doing online, identify potential issues, and rapidly address them. My prior experiences with the software were very positive and it is in use by many districts in NJ."
During this continually evolving educational landscape, the CFEE has demonstrated its responsiveness to the most immediate needs to best support educators. The Cranford Fund for Educational Excellence, relaunched in 2014, is a nonprofit, Cranford-based foundation that supports excellence and innovation in the Cranford public schools by generating resources through community involvement. The grants are awarded to teachers and staff who apply for them, and benefit students across the school district. Since 2016, the CFEE has awarded over $70,000 in grants in categories such as: Differentiated or personalized education, technology integration and 21st-century skills, innovation zones/makerspaces, and classroom design.
If you'd like more information or to contribute to this year's efforts, please visit our website at cranfordfund.org. You also may send a check to PO Box 1627,
Cranford, NJ 07016.