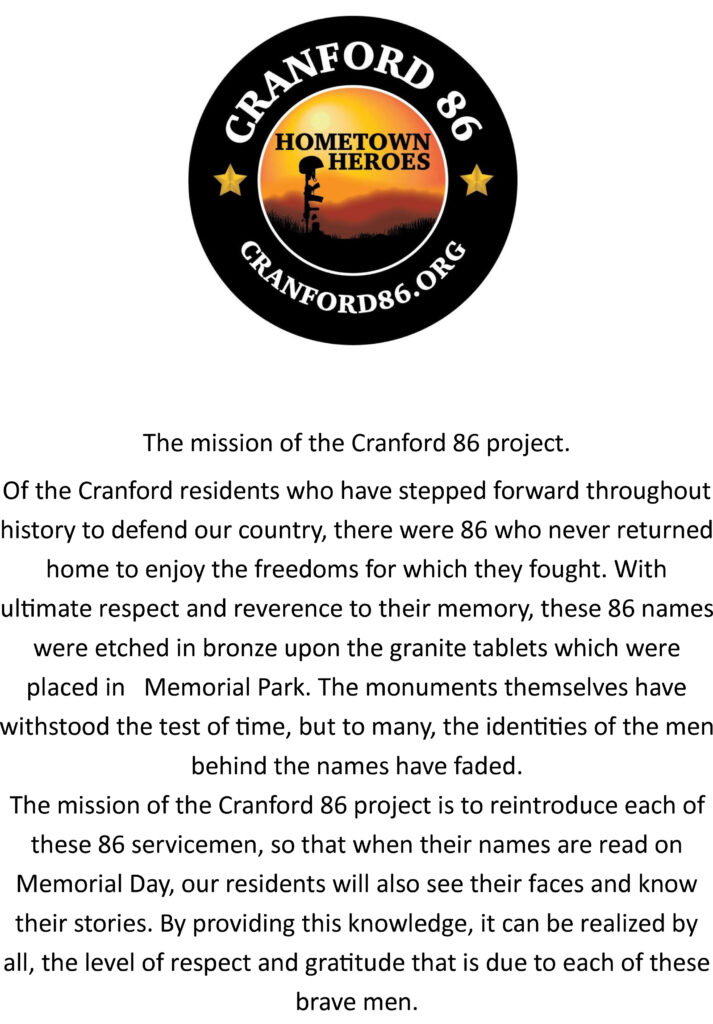 Cranford 86 Project to Topic of Nov. 13 meeting
The Cranes Ford Chapter of the Daughters of the American Revolution invites the public to their meeting on Saturday, November 13th at the Cranford Community Center, 220 Walnut Avenue, Cranford at 1p.m. A program will be presented by Don Sweeney of the Cranford 86 Project.
Mr. Sweeney has been an active member of the Cranford community for many years. He served as a Boy Scout leader, Parks & Recreation committee member, and is the creator of the Cranford 86 Project. He will be speaking about the Cranford 86 Project and the many fallen Cranford veterans that are being publicly honored and remembered in an ongoing effort to document and commemorate their lives and legacy.
The banners hanging in downtown Cranford were made possible because of sponsorship by family members of the fallen and also by Cranford's various organizations.
All are welcome to attend this free program.
The National Society of the Daughters of the American Revolution is a volunteer women's service organization dedicated to promoting patriotism, historic preservation and education. Membership is open to any woman 18 years or older who can prove lineal descent from an ancestor who aided in achieving American Independence. More information can be found at dar.org.