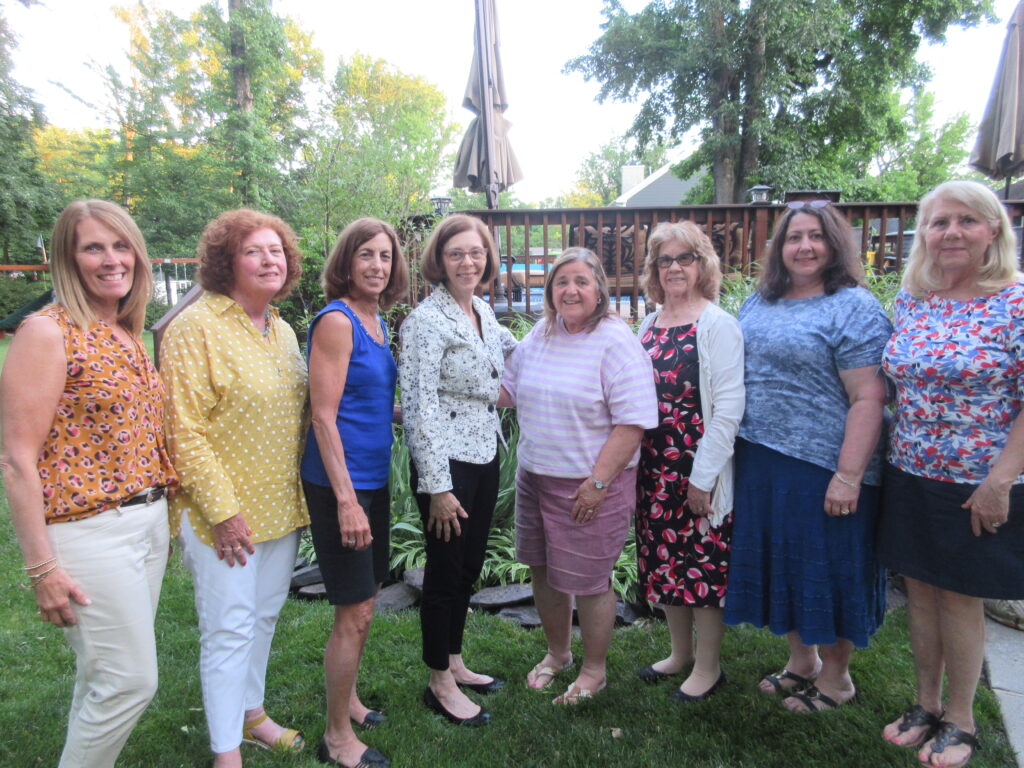 College Club of F-SP Elects Officers
The members of the College Club of Fanwood Scotch Plains completed another year of serving the communities by electing the executive board officers for 2022-23 on June 23rd.
The new slate of officers are: Jean Naugle and Joan Skubish, Co-Presidents; Ellen Harrison, Vice- President; Liz Murad, Recording Secretary; Kathy Egenton, Corresponding Secretary; Joanne Sheffield, Treasurer and Tish Isack and Dorothy Lusk, Co-Directors
The College Club holds monthly meetings for members that include interesting and entertaining programs that are open to the public. Members participate in monthly community outreach projects and invite members of the communities to support fundraisers that will enable the College Club to continue to empower women through education by awarding scholarships. This past May, $30,500 was awarded to five college students and six graduating high school seniors which included an academic excellence award to the top female student.
The College Club also offers its members interest groups that provide socializing, fun, and learning opportunities.
Without skipping a beat, members have begun working on the 59th edition of the well-known and well -received Community Calendar for 2022-23 which will be available at the end of August. Community Calendar sales support scholarships.
The current ongoing fundraiser is a Shop Rite gift card raffle. The first prize is a $500 Shop Rite Gift Card and the second prize is a $250 Shop Rite Gift Card. Prizes have been generously donated by The Cloverleaf Farm which produces The Farmer Hen's eggs. The donation makes it possible for all proceeds from the ticket sales to be designated for the club's scholarship fund. Tickets are $5 each and only 750 are available. The drawings will be held at Brookside Park, Scotch Plains, on October 9th. Winners need not be present. Tickets can be obtained by contacting Dorothy Lusk atdorothyculleylusk@gmail.com or call 908-230-4917.
Membership inquiries can be directed to the College Club of Fanwood Scotch Plains by mail: PO Box 32, Fanwood, NJ 07023 or email at: Collegeclub.fsp@gmail.com