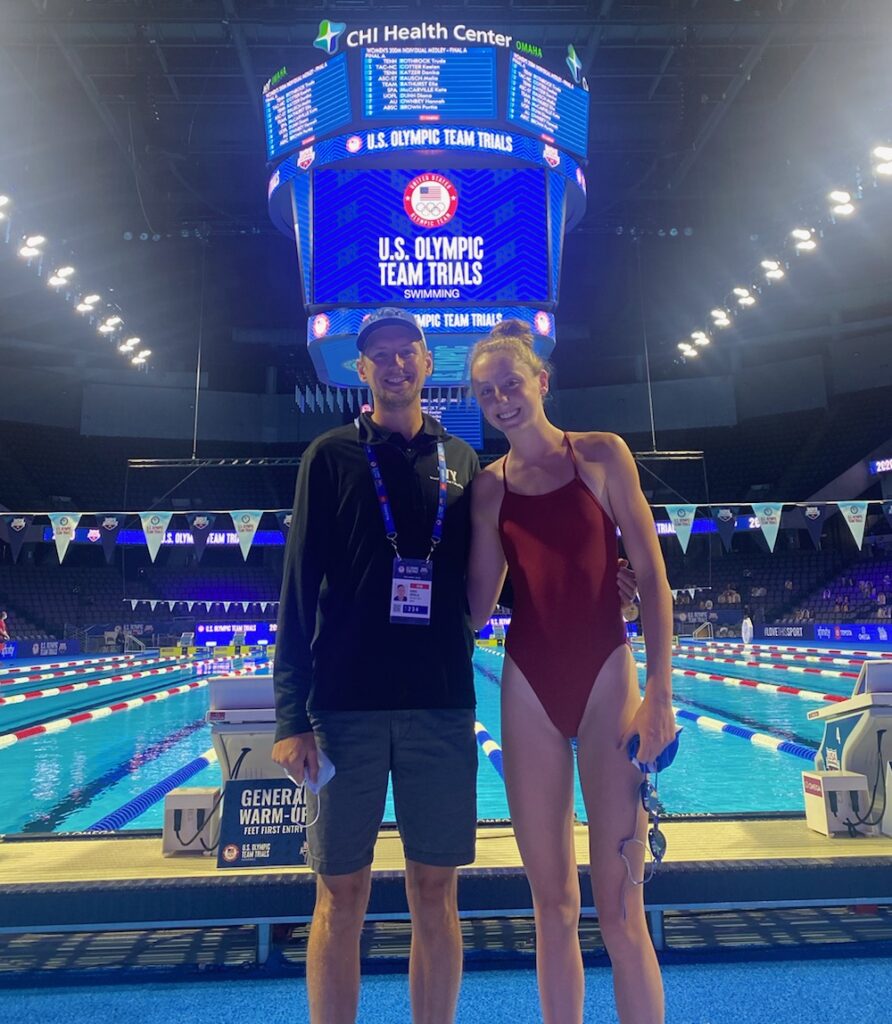 Clare Logan Makes Finals at Olympic Trials
The Westfield Area Y Devilfish swim team congratulates 15 year old Clare Logan on making it to the B Finals of the 50M Freestyle in Wave 1 of Olympic Trials which took place in Omaha, NE from June 4-7, 2021.
Logan finished 15th in preliminaries advancing her to the B Final that evening where she finished in 13th place overall with a time of 25.82. Logan, who has been swimming with the Devilfish since she was 7 years old, was the youngest swimmer to make finals in the 50M Freestyle.
Clare had the entire Devilfish team behind her. They organized a clap-out on her final day of practice before she left for time trials and the coaches hosted a watch party for her swim during finals.
The Devilfish want to congratulate Clare on a fantastic accomplishment, the team looks forward to seeing her swim at trials again in 3 years.