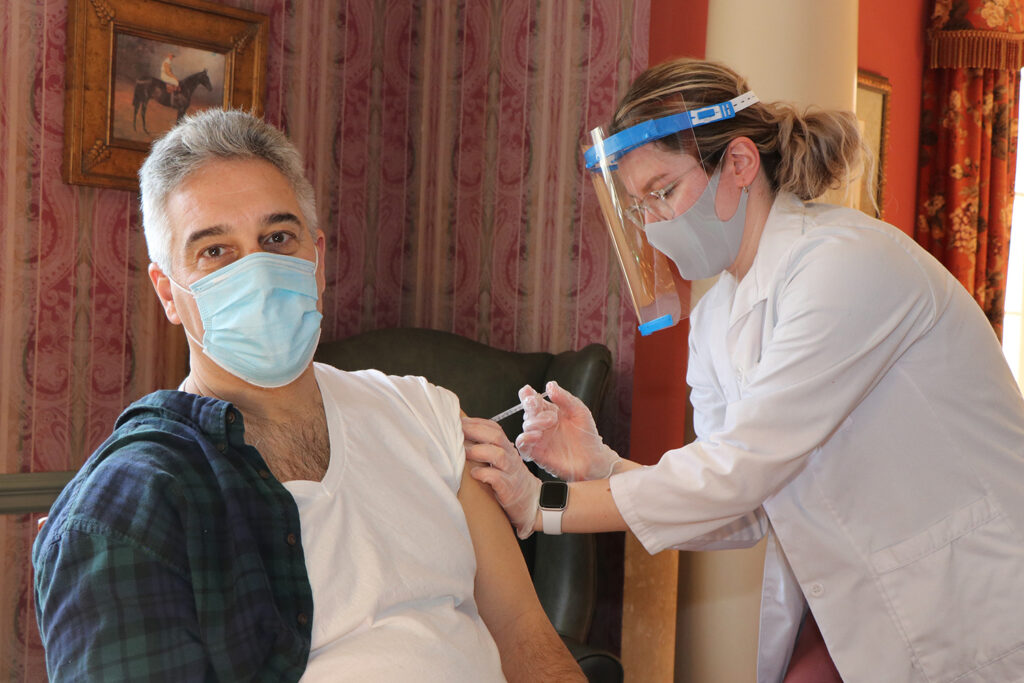 Chelsea Residents and Staff Receive COVID Vaccine
Submitted by Tom Kranz
Ten months after the COVID-19 pandemic forced Chelsea Senior Living to lock down its 21 communities, the first residents and staff received vaccinations on January 7 at the Chelsea at Fanwood, 295 South Avenue, Fanwood, NJ.
The Pfizer vaccine was administered by technicians from Walgreens Pharmacies to Chelsea residents and employees. Resident Eileen Marino and employee Lawrence Cirillo were among the first. They will receive the second of the two-shot vaccination in three weeks. Walgreens and CVS are administering the vaccine at all Chelsea communities through the months of January and February under Phase 1a of the statewide program.
"We've come a very long way since those first weeks of the outbreak last spring," remarked Roger Bernier, President and Chief Operating Officer of Chelsea Senior Living. "All of our buildings have strict screening, testing, visitation and isolation policies to control the spread of COVID. The vaccinations are a long-awaited and very important part of disease prevention."
While the vaccine is said to prevent illness 95% of the time, it does not prevent spread of the virus itself. Therefore, masking, social distancing and hand washing will continue to be the rule at all 21 Chelsea Senior Living properties well into 2021.
Photo by Tom Kranz, Chelsea Senior Living