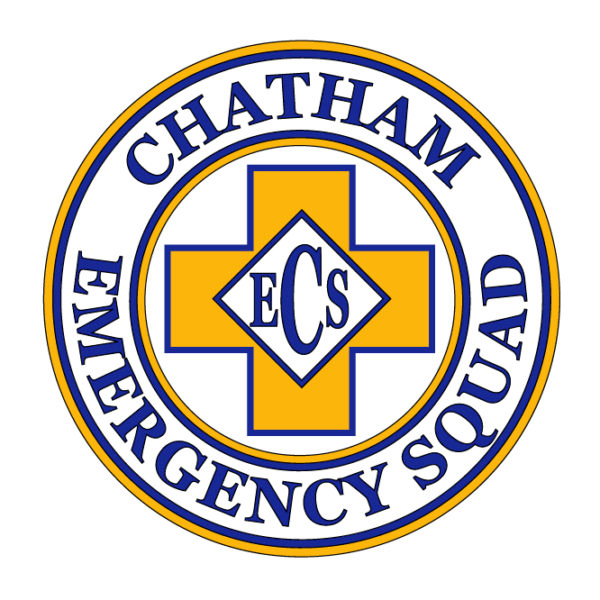 2022 By the Numbers
Chatham Emergency Squad Has Record Number of Calls
2022 was a year of exciting growth for the all-volunteer Chatham Emergency Squad. CES answered an unprecedented high of 1400 calls, a significant increase over 2021's previous all-time high of 1266.
One of the most remarkable facts about these calls is the number of times more than one ambulance was put into service simultaneously. At CES, there is a duty crew assigned to each 12-hour shift (7:00 am – 7:00 pm and 7:00 pm to 7:00 am). That duty crew covers one ambulance. If, while they are out on a call, a second call comes in, that second call is covered by a scramble crew of off-duty members. These off-duty members are quick to mobilize from home or work to provide the additional coverage and response needed in an emergency. Of the 1400 calls covered in 2022, 166 second calls were covered, or close to 12%.
Even more remarkable is that 15 times in 2022, a third ambulance was also called out while the first two were already in service. Again, off-duty members scrambled a crew to respond to these 15 third calls. This has already occurred in 2023 when a four-vehicle accident requiring all three ambulances occurred on Main Street in the middle of a Tuesday afternoon. In an age where many all-volunteer squads struggle to cover a duty shift, Chatham is lucky to have dedicated CES members who can also cover second and third calls, even in the middle of a weekday. CES' 2022 Captain, Michael Lemons responded, "We hear all too often lately about all-volunteer squads that are unable to stay in business because they can't find volunteers. CES works hard to be sure that doesn't happen here. We are committed to excellence in the delivery of care to our community, the level of initial and ongoing training we provide to our members, and a healthy, safe and collegial work environment."
How does CES do it? Recruitment. Recruitment. Recruitment. In 2022, CES welcomed 11 new members – 3 of whom were already EMTs – plus one member who had resigned but was able to return to service, for a total of 12 new members. The 8 members who weren't yet EMTs have all either registered for, started, or, in two cases, completed their EMT class and have successfully passed the National Registry exam for EMTs (NREMT). These new members range in age from 19 – 64 and are about evenly split between folks currently in school or the workforce and those who are retired or who do not work outside the home. In all cases, their uniforms, classes and books were supplied by CES. 2022 Membership Vice President Robin Hoppe said, "People want to work for a winning organization and CES is certainly that. There is simply no better way to be of direct service to your community while also building an invaluable set of skills and working with other like-minded, dedicated volunteers of all ages."
2023 will bring new challenges. Extensive construction in town will bring in hundreds of new residents. CES itself is planning to renovate both their buildings this year and will be announcing a fundraising campaign to the public in the next few months. 2023 Membership Vice President Craig Alperowitz knows he has a high bar to reach following 2022's recruitment success but he has "lots of ideas to educate and encourage residents of the Chathams to be a part of a 'Best of 2023′ list! Watch CES' Facebook and Instagram accounts and local press for more news!"
The Chatham Emergency Squad is an all-volunteer squad providing Basic Life Support to residents, businesses, visitors and people passing through the Chathams. CES never charges for its service. More than 90% of their expenses are paid for by donations from supporters. In addition to emergency medical services, CES also provides support at athletic events and special events like Fishawack and the local Thanksgiving Day runs, and non-emergency transport and lift assist to residents. They offer tours of their facility and help scouts attain their health care badges. CES is committed to educating as many people as possible in CPR and offers classes at no charge to all Chatham first responders, teachers and DPW employees as well as residents. For more information about CES, go to their website at www.chathamemergencysquad.org.