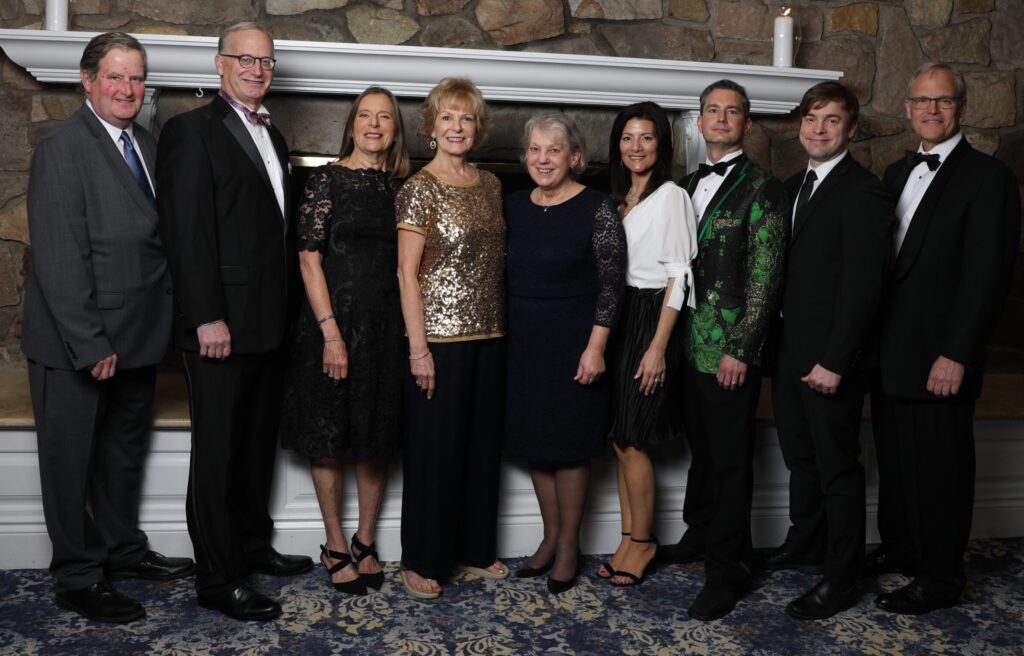 Chatham Emergency Squad Installs New Officers
Honors Service and Squad Excellence
Submitted by Evan Skinner
After a nearly two-year pandemic-forced delay, the Chatham Emergency Squad celebrated its newly installed officers and its members' service anniversaries at a long-awaited, in-person event. Returning as MC, Thursday Night Crew Chief Jeff Stanton kicked off the night using a more somber tone than previous events. Recalling the challenges that COVID brought to his fellow Squad members since CES was last able to celebrate in person, he ended his remarks, "I was never prouder to be a member of the Chatham Emergency Squad". His emotion-filled introduction brought the night's first of many rounds of applause.
Newly installed administrative officers were introduced by President Steve Davenport who expressed his admiration and appreciation for the commitment shown by all CES members, including the officers. Another round of applause greeted his closing line, "Our Squad is deep and wide, as strong as it has ever been in our 86 years." Captain Michael Lemons introduced the operations officers with a rousing call and response addressing all that CES accomplished last year. "How many Duty Crew calls were we unable to answer? How many second calls were we unable to answer? How many third calls …" The crowd knew the answer to all three – none. (CES responded to every Duty Crew call in 2021 as well as 130 scramble calls involving their second and third ambulances for a record-setting 1266 total calls.)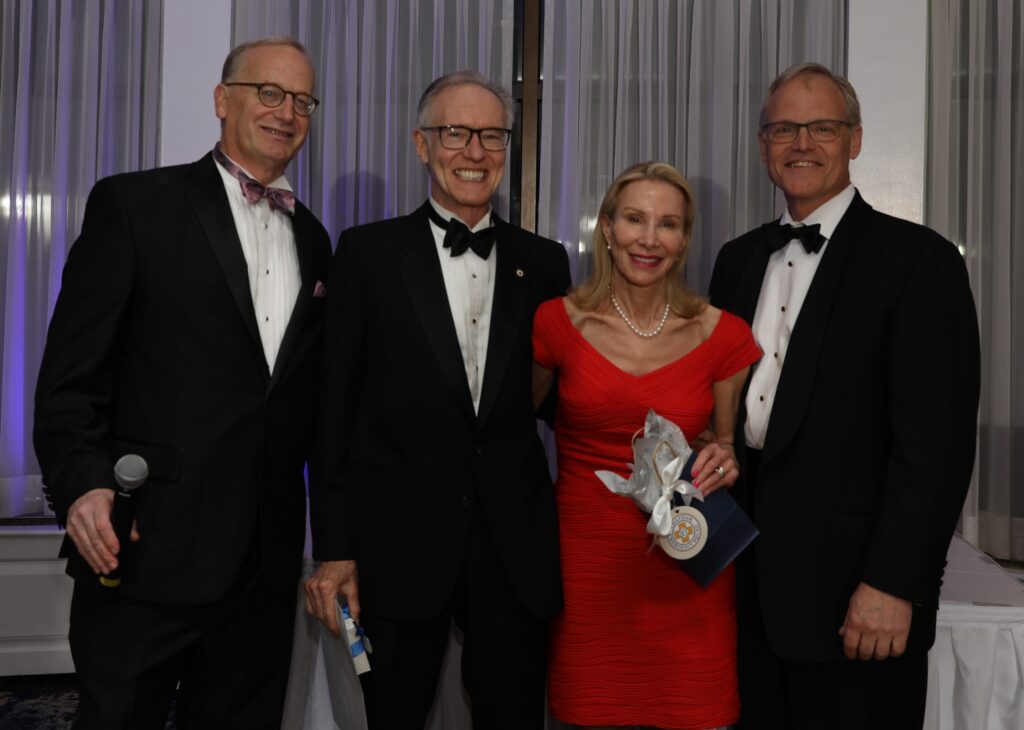 Recognized as 2022 Officers were: Craig Alperowitz, Equipment Lieutenant; Tom Boyle, VP, Facilities; Nicole DiMaggio, Operations Lieutenant; Robin Hoppe, VP, Membership; Bryan McGookin, VP, Finance; Evan Skinner, VP, Community Engagement; and Carole Wilmot, Secretary as well as MC Jeff Stanton, Training Lieutenant; Michael Lemons, Captain; and Steve Davenport, President.
Also feted were numerous members celebrating service anniversaries: Ellen Blazoski, Jay Crigler, Joanne Howden, Sarah Nelson and Jill Rees (5 years); Jim Martin (10 years) and Rob Apati (20 years). Special recognition was made for Richard Nelson, who was honored for 25 years of service.
Richard, the Monday Night Crew Chief, heard words of praise from Kara McCaffrey, the most recent addition to his crew, as well as an original poem by Christine Grobert, his long time Monday Night partner, which started "So, it's been 25 years for Richard Nelson, That fact is unmistakably true/Monday Nights has been blessed to have such a strong leader always on their crew./A seasoned EMT, he's dashing in a tux, and he responds swiftly to any scene,/Getting to that patient and administering care, he's amazingly rapid and keen./Calm and compassionate, thoughtful and caring have always been Richard's style,/ If you're injured in the swamp and need help, don't worry…he won't hesitate to hike in a few miles."
In a surprise, final recognition before dinner and dancing, Captain Lemons presented long time member, Cathy Warbrick, with the Dick Richards Award, the highest honor a CES member can attain. As she received her award, an emotional Cathy heard words of praise from two of her long-time fellow Thursday Night crew members, Marty Sechehay and Alex Chorny, who had traveled from Delaware and Ohio respectively to be a part of the celebration.
Chatham Emergency Squad
The all-volunteer Chatham Emergency Squad (CES) serves both Chatham Borough and Chatham Township. CES never charges for its services; most of its annual expenses are paid for by donations from the community. In addition to providing Basic Life Support (BLS) service all day and night, every day and night, CES provides stand-by support for community events, such as the Chatham Turkey Trots, the Fishawack Festival, and many school sports events including CHS football games. CES also hosts blood drives and provides free CPR training to residents, teachers, coaches, school crossing guards and emergency personnel, including fire and police. CES is always interested in new volunteers; to learn more, email membership@chathamemergencysquad.org To donate or to learn more about CES, visit chathamemergencysquad.org.
Photos by Chatham Emergency Squad