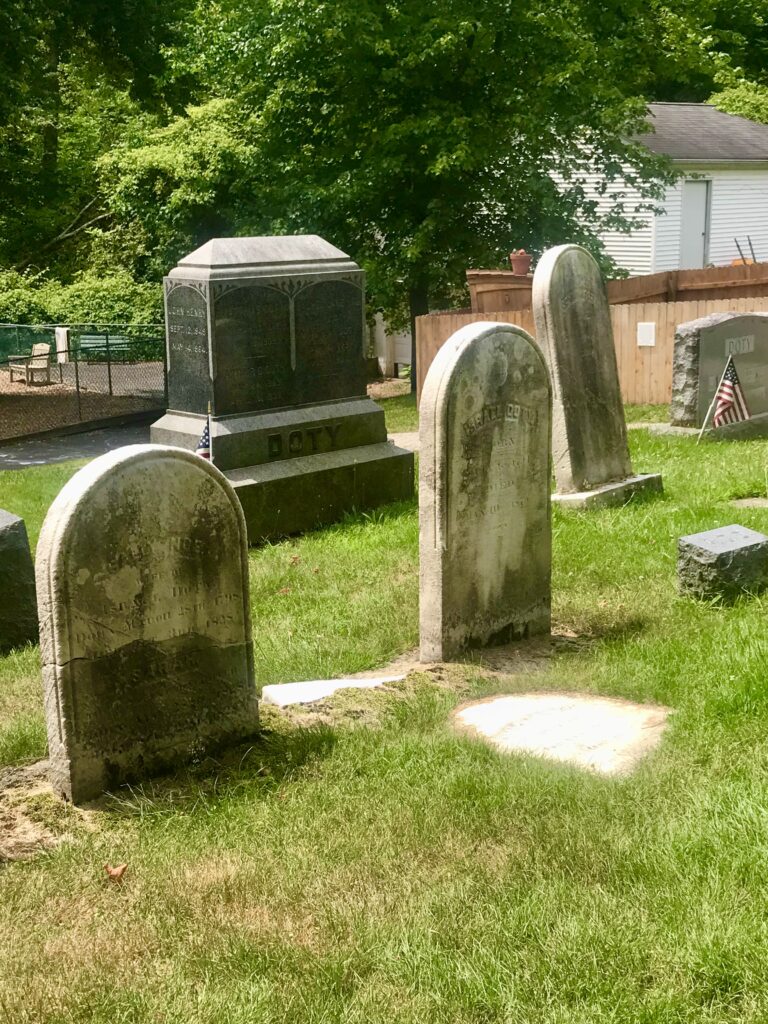 Cemetery Tours at the Presbyterian Church
The New Providence Historical Society is hosting cemetery tours at the New Providence Presbyterian Church. The summer tours have concluded but will return on October 15 at 1 p.m. and 2 p.m. for Union County's Four Centuries Weekend.
John Sponauer, New Providence Historical Society member, researcher, and tour guide educates attendees on the difference between a cemetery and a graveyard, shares many interesting and intriguing historical facts and cemetery folklore, and shows the final resting places of some of the New Providence founding families and Revolutionaries.
Tours are limited to 20 persons. The tours are approximately 30-45 minutes. To reserve your spot please send an email toNPcemeterytours@gmail.com. Indicate the date/time you wish to attend along with the size of your party. You will receive a confirmation email. You must email to reserve your spot. Please Note: Footing may be uneven in some areas, so suitable footwear is recommended.
Although Cemetery Tours will be back on October 15, 2022 (1 and 2 p.m.), in the meantime all are welcome to visit the Salt Box Museum (located at 1350 Springfield Avenue, near the center of New Providence) on the first Sunday of each month between 1 p.m. – 3 p.m. or by appointment by calling 908-665-1034; and the Mason Room Historical Archives (located at the back of the New Providence Memorial Library at 377 Elkwood Avenue) on Tuesdays 10 a.m. – Noon, the second Saturday of the month 11 a.m. – 1 p.m., and by appointment by calling 908-665-1034.
The Mason Room is the Historical Society's environment-controlled archive of historical records pertaining to New Providence. This facility holds an extensive collection of historic photographs, maps, newspapers, official minutes, audio tapes, and other records. The public is welcome to conduct research and inquiries here. Society volunteers are eager to assist you. New volunteers are always welcome.
The Mason Room has copies of the book, Images of America, New Providence, available for purchase for $21.99 each. Local historians Joan Gonczlik and Jane Coddington explore times gone by through text and pictures, portraying the development and progress in schools, housing, businesses, churches, sports, and transportation. No New Providence resident should be without a copy.
For more information about the New Providence Historical Society or to donate please visit newprovidencehistorical.com or call 908-665-1034.