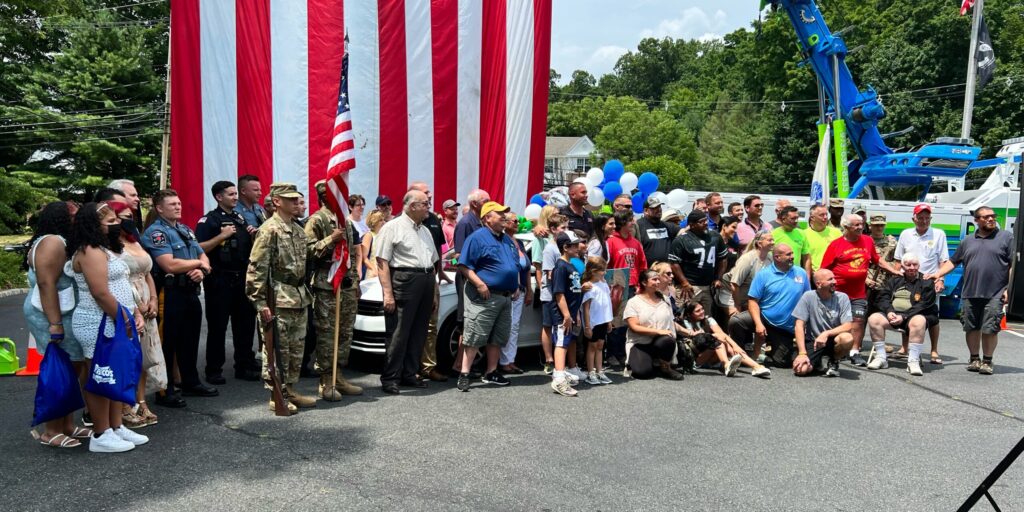 Car Donation Helps Veterans
The New Jersey Veterans Network
On Saturday, July 16, 2022, The New Jersey Veterans Network, in conjunction with DeFalco Towing of Chatham and the Geico Insurance Company, celebrated the contribution of a totally refurbished 2017 Volkswagen sedan to Iraqi Freedom US Army Veteran, Mark Steppe.
Marc is the founder of the Unbridled Heroes Project 501c3 and he devotes his time to actively participate in assisting veterans suffering from PTSD. Currently without an operating vehicle, this will now permit Mark to continue his work providing veterans an outlet and the support they need to maintain a healthy mental status, and be able to fully function in today's society.
Marc's 501(c) non-profit, The Unbridled Heroes Project, provides veterans equine therapy on his horse ranch, where they become one with the animals. Studies have shown this to be beneficial as a calming and coping mechanism. We thank him for his tireless efforts and financial contribution to continue the operations of the ranch..
In addition, to memorialize Marc's years of service, a portrait was commissioned showing him as a young man in full dress uniform.
About New Jersey Veterans Network
We are a group of veterans and volunteers dedicated to helping our veterans and their families live better lives. Our mission is to identify veterans and connect them with resources and programs designed to meet their unique set of needs. If you are a veteran or family member that is in need of assistance, or are interested in joining our team, would like us to speak at your event, or contribute to our mission, call 973-332-1556 or email mdbollio@optonline.net. To learn more visit njvn.org.