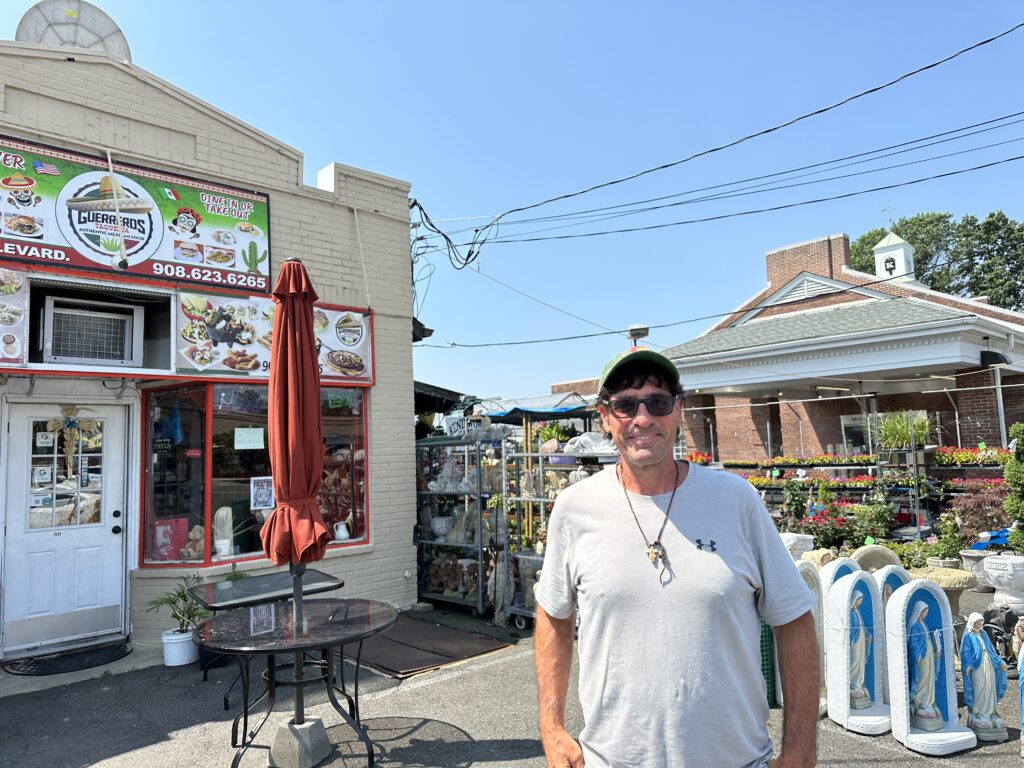 WHAT, WHERE AND WHEN IN OLD KENILWORTH
Boulevard landmark – From shoemaker shop to garden center
The property of the Kenilworth Garden Center at 491 Boulevard with the little building next door (now occupied by Guerreros Taqueria Mexican Restaurant) is a Kenilworth landmark. Research suggests it dates back to the 1920s. Arthur Russo, a WWII veteran, VFW Post 2230 commander, and 1950s Borough council candidate, and his wife Mary, came to Kenilworth in 1952. Twenty years later they acquired the premises. Let's trace its interesting history.
According to Annette Sbordone Soos (2003), her maternal grandparents, Augustino "Gus" and Rosalia Benintente, settled in Kenilworth in 1913. Gus was an actual shoemaker, not just a repairer. He opened a shop in what was then a little reddish-brown brick building. He had two daughters: Carmelia "Nellie" (Mrs. George Sbordone) and Petrina aka "Pat" (Mrs. Frank Grillo) and two sons. The outward going Petrina was a local beautician. Her endearing father let her open a salon in his shoe shop. Before long it traded as the Modern Beauty Shop which she later relocated to N. 20th St. Police chief Fred Soos, Jr., is the son of Annette Sbordone Soos and her husband Fred, Sr. Our chief is the great grandson of Gus Benintente, the shoemaker.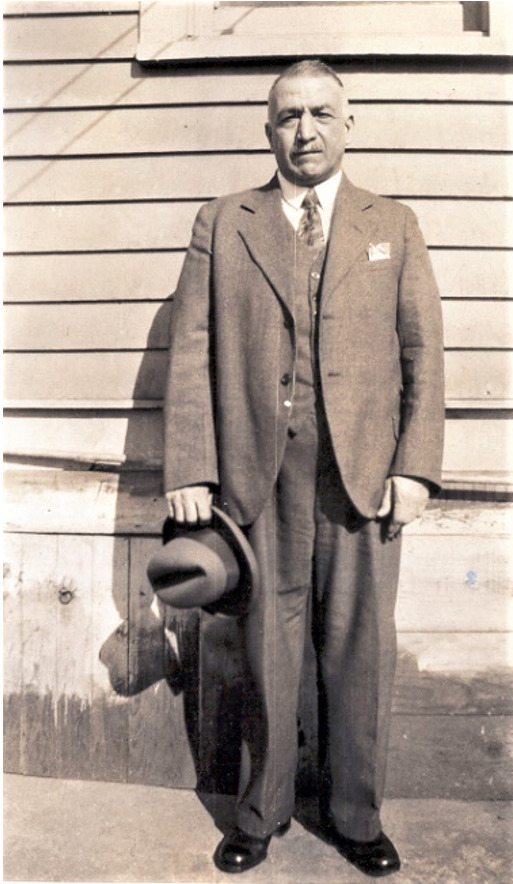 At one time, Kensington Riding Stables, associated with the original Kenilworth Inn, stood next door. The Wells Fargo Bank now occupies the site. Some years ago, a former worker at the stables, shared a Prohibition Era story. He reported cars would park at the stables and the occupants would walk over to the back of the little building to a speakeasy.
Virginia Mascaro Lupo (1920-2013), reported the building was used in the 1930s and 1940s for catechism classes sponsored by St. Michael's Church, Cranford. She taught Sunday school classes there and noted that some Catholic prayer services were conducted in the building before St. Theresa's Chapel opened here in 1942 on Washington Ave. It's now a funeral home.
Barbara Scheidegger Morison noted (2003) that in 1946 her uncle, Gus Scheidegger, a returning WWII veteran, opened the Centre Del delicatessen in that building. It quickly became popular and so busy that his two brothers, Harold and Bill, joined him in 1950. Locals loved the store and the Scheidegger brothers' personalities. Their senses of humor are legendary. The deli was a big hit not only because of the brothers, but also for their big wooden barrels of pickles. The Scheideggers sold the business in the mid-1960s to Anita and Bea Bianco who kept the name but changed Del to Deli.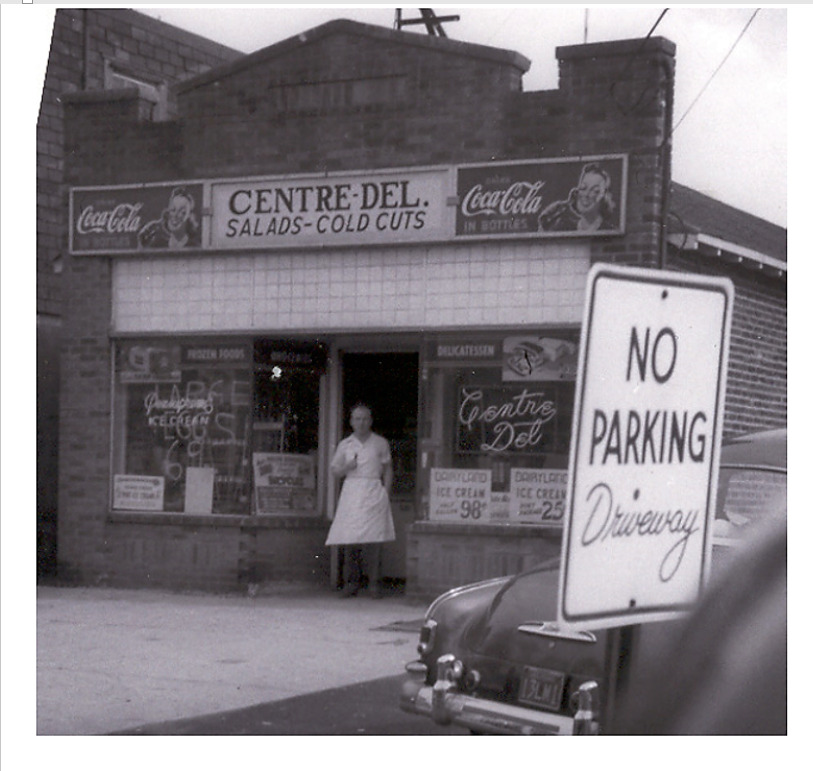 A recent interview with Art Russo, Jr., son of Art and Mary Russo, covered the next 51 years of this landmark's history. "My parents purchased the deli and property from the Biancos in 1972 and also kept the name. It was a great business. Our family operated the deli until 1986 at which time we rented out the deli and retained ownership of the building and property. We then started the Kenilworth Garden Center. Everyone in the family – my parents; my wife Gail and I and our son Arty; my sister Brenda and her husband Donald Marino; and my late brother Peter and his wife Barbara, at one time or another worked in the deli, at the garden center, or both. My mother, now 93, is still the head of the business. We have fantastic customers who come back every year and new ones, too, for our plants, flowers, flats, outdoor statues, shrubs, trees, and more.  Our customers are like family to us."
Research provided by Walter E. Boright, Ed. D., historian, and Historic Signs, Inc. Persons with inquiries about this or other Kenilworth history topics may contact Dr. Boright atdrbori@aol.com or 908-256-5200.