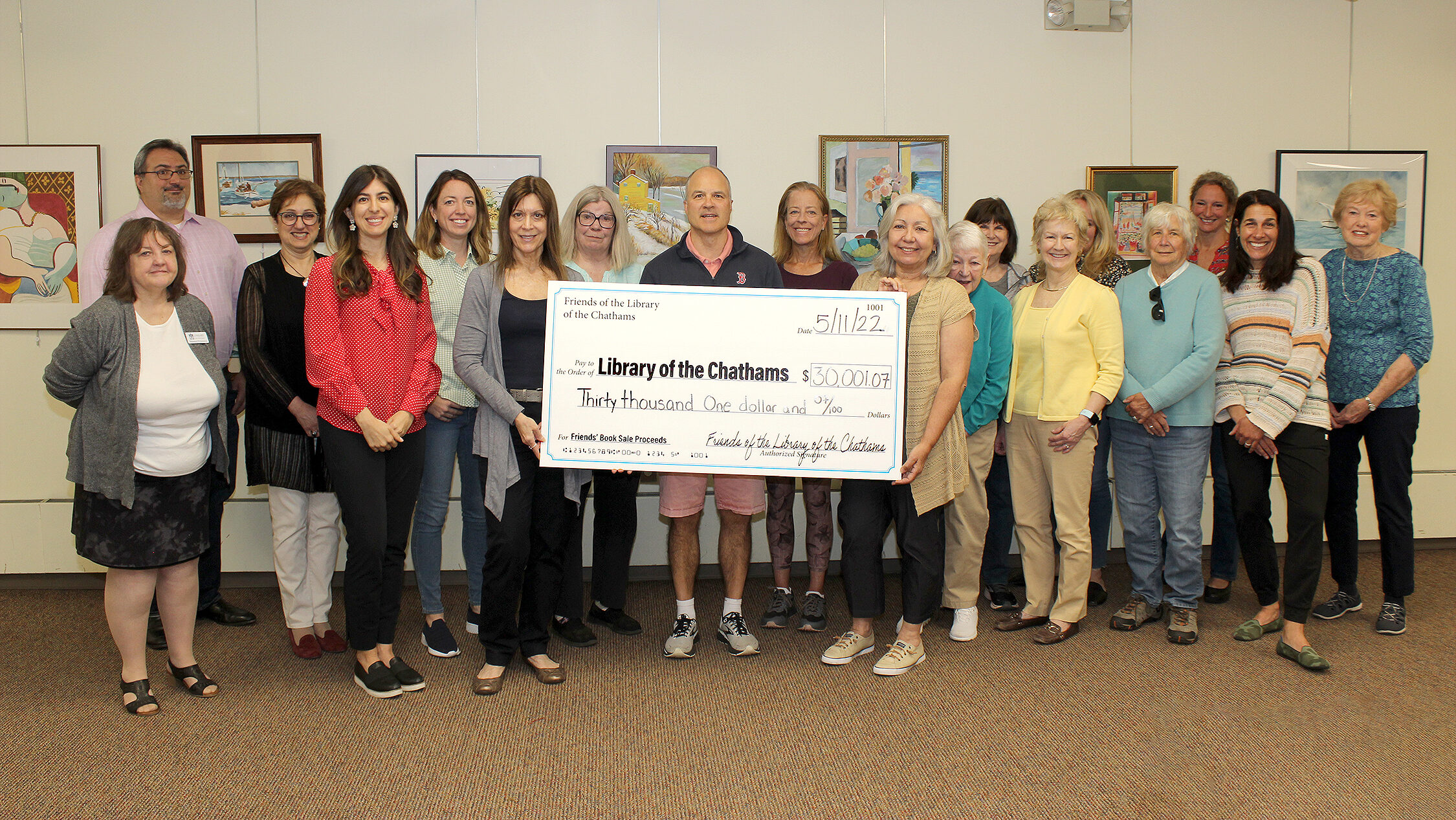 Book Sale Raises $30,001.07 for Library
Submitted by Salli McMorrow
The Friends of the Library of the Chathams proudly presented a check for $30,001.07 to Karen Brodsky, director of the library, at their May monthly board meeting. The funds represent the total that was raised by the Friends during their 2022 book sale. The annual book sale spanned three days in March after a two-year hiatus. All books sold were donated by residents of Chatham and surrounding communities. The Friends were thrilled at the enthusiastic community support for this event, both from donations and sales.
The Friends also welcomed two new board members during the month of May. Chatham Township residents Michael Rato, whose term is effective immediately and Kerin Christel, whose term will begin in January 2023.
Anyone interested in volunteering with the Friends can contact the Library of the Chathams Board of Directors at friendsofthechathamlibrary@gmail.com.
Courtesy photo