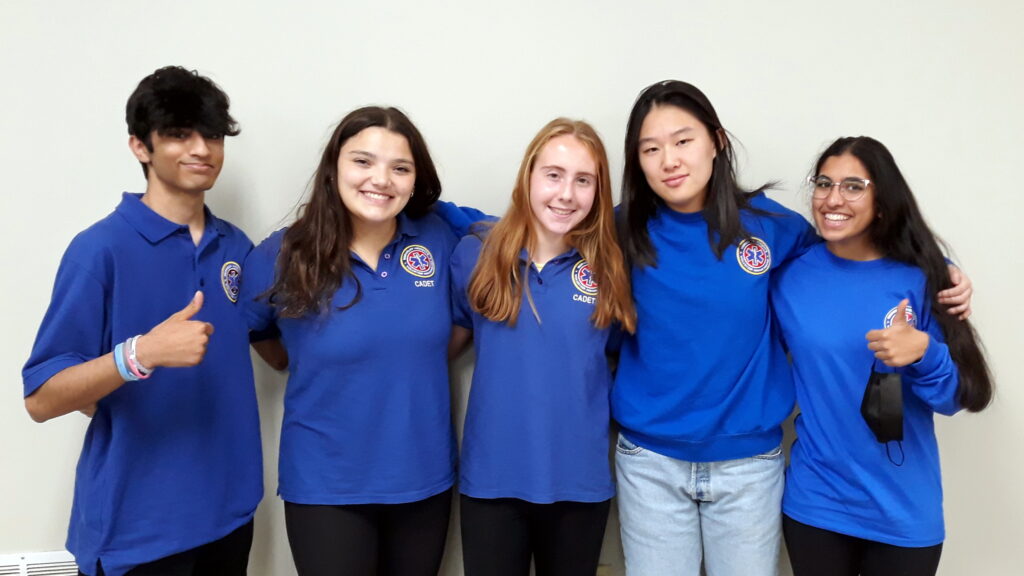 BHVRS December 2021 Open House
Submitted by Joe Plocinski
The Berkeley Heights Volunteer Rescue Squad (BHVRS) will be holding an open house for high school students interested in the BHRVS Cadet program and their parents on Wednesday, December 8th from 7 p.m. to 9 p.m. at the squad building, on the corner of Snyder and Locust Ave. This is an opportunity for high school students interested in joining the BHVRS Cadet program to come and see what it is about and ask current cadets as well as the advisors what it is like to be a cadet.
The BHVRS Cadet program is a great opportunity for high school age students to get involved in their community and help out their neighbors. Cadets will be trained in CPR and first aid, but also will be able to ride in the ambulance and assist the EMTs in patient care. In addition, it is an opportunity for students considering a career in medicine to get first-hand experience interacting and assisting with patients.
Eligible applicants are high school sophomores that will be entering their junior year in the fall of 2022, 16 years of age by April 1, 2022, and must be willing to take the EMT certification class during the summer of 2022.
The Berkeley Heights Volunteer Rescue Squad (BHVRS) is now accepting applications for the 2022 Cadet class.
If you are interested in applying to the BHVRS Cadet program, please login to the BHVRS website at BHVRS.org, click on the "Become a Member" tab, then "Cadet Member", to review the Cadet program information, and then follow the instructions for submitting your application. If you have specific questions, you may submit them to the Cadet Advisor at cadetadvisor@bhvrs.org.