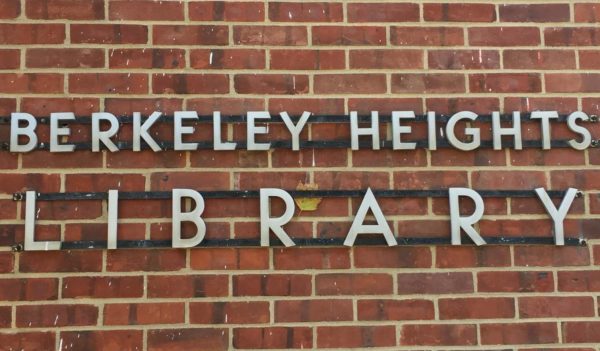 Berkeley Heights Public Library Closed
Due to the Coronavirus situation, the Berkeley Heights Public Library closed to the public Thursday evening, March 12th until further notice. No overdue fines will be charged during the closure. Checked out items should be returned after the library re-opens to the public. Please check the library's website www.bhplnj.org and Berkeley Heights Public Library on Facebook for updates on the library's re-opening and programming.
Please make use of the online resources available through the library's website under "Online 24/7 Library" (on the mobile website go to "All Things E" and "Research Databases & Other Resources"). There is a wide range of online resources for children through adults from eBooks, eAudiobooks, digital magazines & newspapers, streaming movies, an arts & crafts database and online courses, including Lynda.com and language learning. All you need is a BHPL card and, if a PIN # is requested, the last 4 digits of your phone number. Cards expiring from January 2020 through April 2020 have been extended.