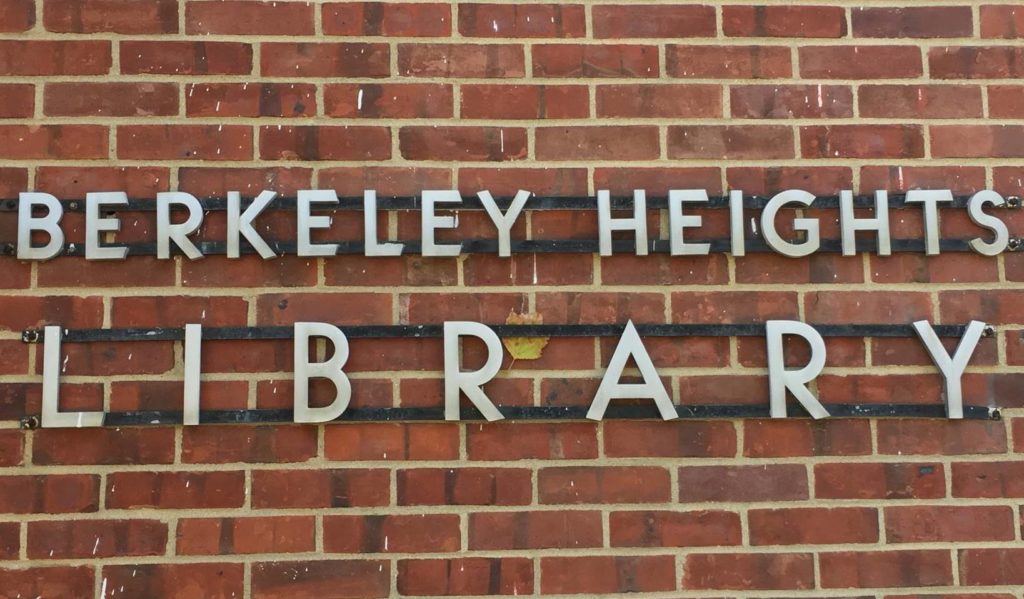 Berkeley Heights Public Library October 2022
Children's story times and programs:
Shake, Rattle & Read for ages 3-5
Tuesdays, October 4, 11, 18 and 25 at 9:30 a.m.
Fun with Friends Story Time for ages 1-3
Thursdays, October 6, 13, 20 and 27 at 9:30 a.m.
Friends & Neighbors Story Time for ages 3-8
Sunday, October 2 at 3:00 p.m.
Special story time with Meera Rau
Good Tyme String Band
Tuesday, October 11 at 10:30 a.m.
Fun banjo sing-along for all ages
Sing & Sign Story Time for ages 2-5
Sunday, October 23 from 3:00-3:30 p.m.
Listen to Miss Laura read a story and watch as Danielle Neri tells it using sign language
Book Stack Decorations for grades 4 and up
October 3-21 from 3:30-5:00 p.m.
Drop in and learn how to make Halloween decorations with stacks of books!
Adult programs:
Tech Help Returns!
Monday, 10/3 from 5-7 p.m.;
Tuesday, 10/11 from 4-6 p.m.;
Wednesday, 10/19 from 5-7 p.m.;
Thursday, 10/27 from 4-6 p.m.
Stop by and bring your phone, iPad/tablet or laptop and your tech questions. Governor Livingston National Honor Society & Interact Club students will be available to help!
Book Group: The Tale Teller
Friday, 10/7 at 10:30 a.m. and Tuesday, 10/11 at 7:15 p.m.
October's book group selection is The Tale Teller by Anne Hillerman.
Please stop by in person, call the library or email reference@bhplnj.org if you have questions or would like to join the book club.
Please check the library's website at bhplnj.org for any program changes or additions.