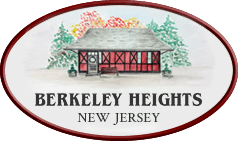 Free Summer Concerts in the Parks
Berkeley Heights Recreation
Yes that's right Free summer concerts in the parks! For 2021 we wanted to go big so this season there will be 6 free concerts, the first 3 will be held at Veterans Memorial Field downtown, and the last 3 will be held at the Grove in Connell Park. And to make them more family friendly we have shifted the concert times to 7-8:30 p.m.
The 2021 free summer Concerts in the Parks are presented by BH Recreation in partnership with BHB&C and the Connell Company and season sponsorship from Berkeley Aquatic Club, Delicious Heights, Lori Holsten Homes, Rotary Club of BH, Smith Chiropractic Foundation and Taylor Rental BH.
There will be free popcorn provided by Taylor Rental and free bottled water provided by Smith Chiropractic, there will be sponsor booths with nightly giveaways and gift cards from local businesses, plus the Grain and Cane Gastrotruck will be at each show providing dinner, snacks and ice cream for purchase. Don't be surprised if there is even more fun in store for the entire family!
Save the Dates and we'll see you at the "Parks" for a summer to remember!
Lineup
7 – 8:30 p.m. All concerts will be on Wednesdays (rain date Thursday)
June 30th Revolver (your favorite covers from the 80's) – Veterans Memorial Field downtown
July 7th Frontiers (Journey covers) – Veterans Memorial Field downtown
July 14th (Beatles, Billy Joel, Eagles) – Veterans Memorial Field downtown
July 21st Sensational Soul Cruisers – the Grove in Connell Park
July28th Good Vibrations & Rag Dolls (Frankie Valli & Beach Boys) – the Grove in Connell Park
August 4th Missing Pieces (local favorite) – the Grove in Connell Park