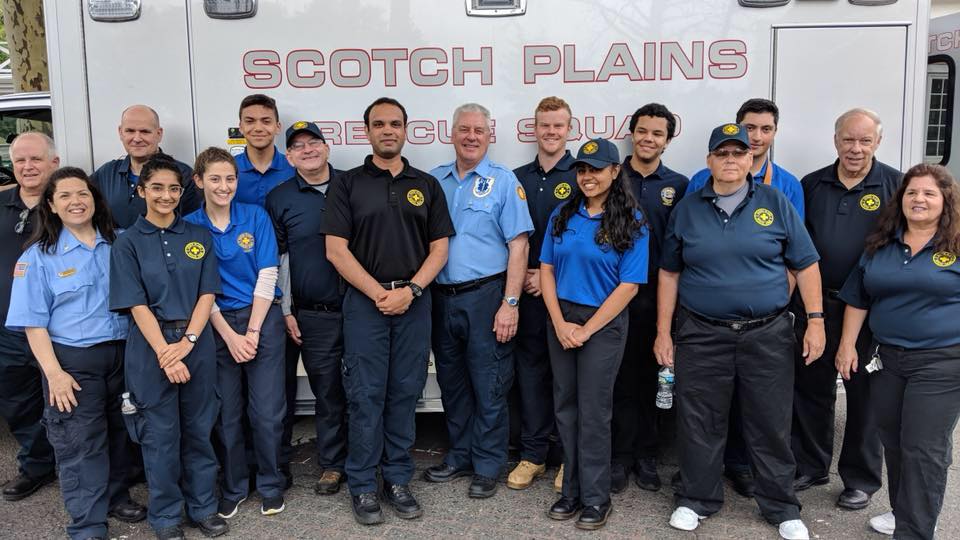 Be Safe On Our Roads 
Scotch Plains Rescue Squad
Now that the warmer weather has arrived, people will be spending more and more time outdoors walking, running and biking. While the fresh air and exercise is great, statistics show these activities can also lead to danger. According to the New Jersey Governors Highway Safety Association data, the number of pedestrian fatalities across the nation between 2010 and 2019 increased by 46%, from 4,302 in 2010 to an estimated 6,301 in 2019. 
Drivers have been told for years to stay vigilant and be aware of what's going on around them, but that's no longer just a directive. As of March 1, 2022, it's the law. The NJ Safe Passing Law is designed to end the near misses, injuries and fatalities of pedestrians and bicyclists on our state's roads.
The law was motivated by the death of Oscar Zanoni, a Metuchen resident who was fatally struck by a tractor trailer in 2020 while riding his electric bicycle on Route 27 in Edison.
Here's what the new law mandates drivers to do when they see a cyclist or pedestrian on the road:
When possible, motorists should change to a non-adjacent lane (a lane not separated by solid white line.)
If a lane change is impossible, drivers should leave at least four feet of distance while approaching and maintain that distance until their motor vehicle has safely passed.
When it is impossible to make a non-adjacent lane change or maintain at least four feet of distance, the driver should reduce the speed of their motor vehicle to 25 miles per hour or a lower posted speed and be prepared to stop.
If drivers ignore these directives, they could face a fine of $100. If their lack of compliance results in any bodily injury, that amount goes up to $500 and adds two motor vehicle points to their record.
In passing this law, New Jersey becomes the 42nd state to enact some form of safe passing law. To find out more, go to https://njbwc.org/team4nj/.
Contributing Author: Susan Baldani, a life member of the Scotch Plains Rescue Squad.