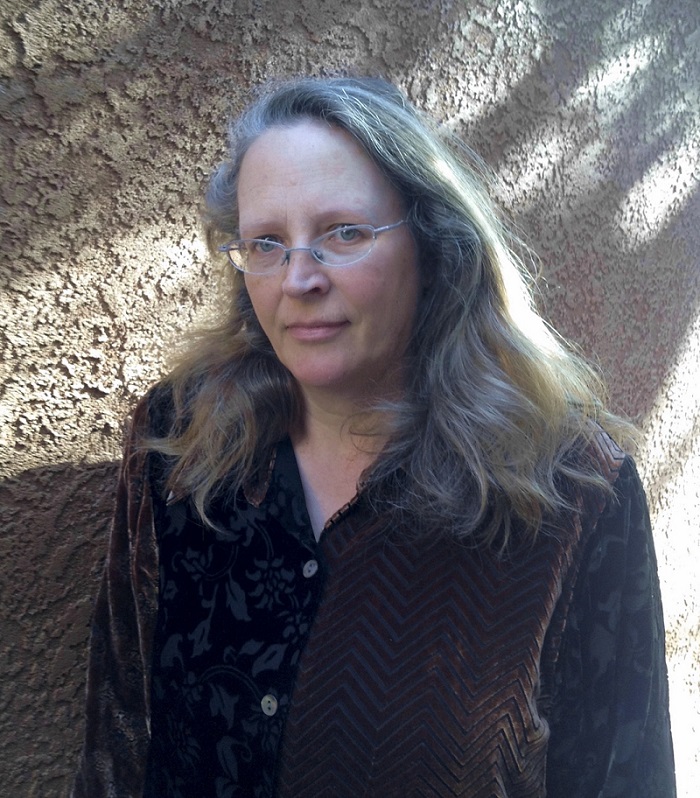 Author Caroline Fraser SCLSNJ Virtual Program 
Meet Pulitzer Prize-winning author Caroline Fraser through a virtual program with the Somerset County Library System of New Jersey (SCLSNJ) on February 8 at 7 p.m. During the program, Fraser will delve into her works; share her writing experiences; and answer questions.
In 2018, Fraser won the Pulitzer Prize for Biography for her book "Prairie Fires: The American Dreams of Laura Ingalls Wilder," which catalogs the comprehensive life and works of "Little House on the Prairie" writer Laura Ingalls Wilder through unpublished manuscripts, letters, diaries, land, and financial records. Fraser states that she was surprised by being selected as the recipient for the award.
"The Pulitzers don't tell anyone beforehand," Fraser said. "The awards are announced at Columbia University, and the news comes as a complete surprise to everybody, including the people who win."
She continued "I wasn't paying attention that day, but my husband was watching in his office and suddenly appeared at my door to tell me. It was wonderful."
Fraser was inspired to write "Prairie Fires" because of her love of reading Ingalls Wilder's works as a child, and later as an adult, after hearing a story on National Public Radio (NPR).
"I heard on NPR a story about a biography of Ingalls Wilder's daughter that claimed that the daughter, Rose Wilder Lane, had actually written the Little House books," she said. "I was stunned by that and ended up writing a long article reviewing that biography."
She continued, "Years went by, but because of that review, the Library of America called me up one day and asked if I might edit their two-volume edition of Ingalls Wilder's books, which set me on the path of thinking again about her life, how she had prevailed, and what she achieved. The chronology of her life that I wrote for them ended up inspiring my new biography."
For as long as she can remember, Fraser was always reading and writing. As a shy child, she recalls using writing as an outlet.
"It's hard to remember a time when I wasn't writing something," Fraser said. "Both my parents were in education, and my mom, who was a kindergarten and first grade teacher, taught me to read before I went to school. She was always parking me in a corner somewhere with crayons or pencils and paper, and I remember producing my first illustrated 'novel' at around 9 or 10."
Growing up, she often found herself exploring local libraries. It was at a library that she wrote some of her first pieces.
"One of my favorite places growing up was the Seattle Public Library," she said. "We had a great small library in the community where we lived, but I loved going downtown to the big library, which had a massive children's room."
She continued, "It seemed like all the books in the world must be there. Later on, in high school, when I was allowed to get on the bus and go downtown by myself, I would go to the Seattle Public Library and write on coin-operated typewriters. I sent some of my first pieces off to little magazines from there."
Fraser is looking forward to connecting with Library customers during the pandemic, through the Library System's virtual branch, Explore From Home.
"I think we all miss getting together at book readings or talks and seeing a more personal side of writers whose books we admire or are curious about," said Fraser. "As far as Laura Ingalls Wilder goes, she seems more relevant now than ever. She wrote the book on surviving hard times."
In addition to "Prairie Fires," Fraser has also penned original content for publications including "The New Yorker," "The New York Review of Books," and more.
"We are pleased to enthusiastically welcome Pulitzer Prize-winning author Caroline Fraser to our customer communities," said Christopher Korenowsky, director of public services. "It is wonderful to present such an esteemed author to library users, as well as have something to look forward to during this current public health situation."
"There are many of us who can recall fondly watching 'The Little House on the Prairie' series on TV," said Fiona Kennedy, system programming coordinator, adult services. "Caroline Fraser's book brings Laura Ingalls Wilder to life for us again as we learn of the real hardships of her younger life, and the conflicted relationship she had with her daughter, Rose. The narrative serves to bind her story deeper to all of us."
#BeSafeAtHome and register to digitally connect with Fraser with your Library: sclsnj.libnet.info/event/4562172.
About Somerset County Library System of New Jersey 
Somerset County Library System of New Jersey (SCLSNJ) partners with you to connect, to explore, to share and to discover. Together we enrich lives, expand knowledge and strengthen communities. SCLSNJ branches can be found in Bridgewater, Bound Brook, Hillsborough, Manville, North Plainfield, Peapack & Gladstone, Rocky Hill at Mary Jacobs Memorial Library, Somerville, Warren Township, and Watchung. Additionally, there are two SCLSNJ reading stations in Branchburg and Washington Valley. Visit SCLSNJ.org.