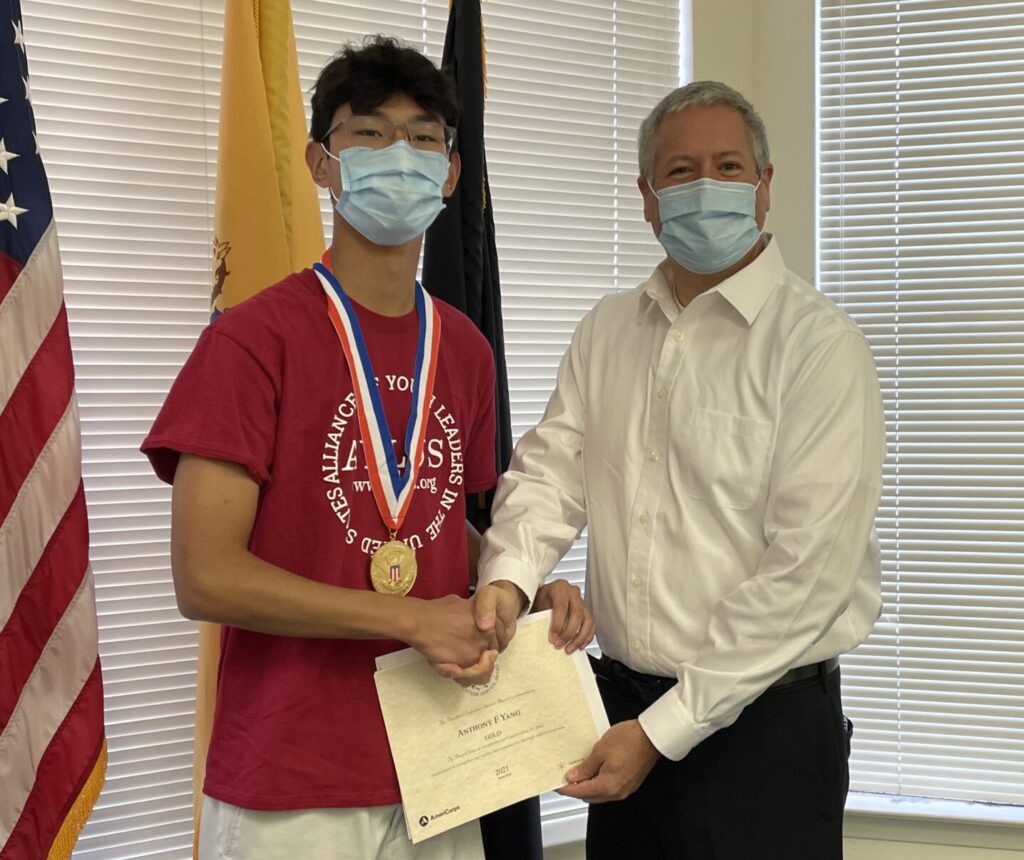 Anthony Yang receives Volunteer Service Award
Watchung Hills Regional High School rising junior Anthony F. Yang was recently presented with the Gold Presidential Volunteer Service Award, by N.J. Assemblyman Daniel R. Benson, for performing over 100 hours of dedicated community service.
Anthony organized and hosted Career Development Seminars for high school students to help choose their future life direction.The seminars introduced the professional requirements and overview of business, financial engineer, law and the pharmaceutical industry. In total, the seminars attracted over 300 people to join and listen.
Anthony has also donated countless resources such as clothes, books, and food to volunteer drives, tutored younger children in reading and writing, participated in community service work events, and much more.
Many of these hours were done through the national organization, AYLUS. AYLUS stands for the Alliance of Youth Leaders in the United States. It is a student-run non-profit organization dedicated to the advancement of US communities with over 3,000 members who belong to 93 branches across the United States.
Anthony is currently the Committee Chair in Career Development for AYLUS.