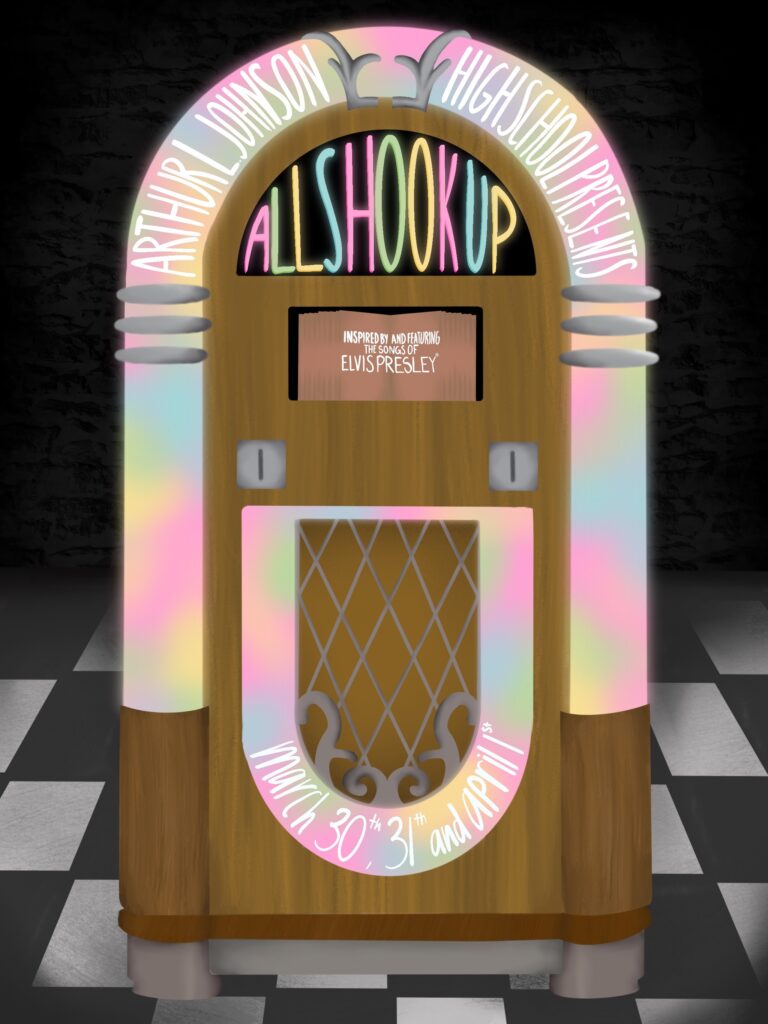 Spring Play – ALL SHOOK UP
"Elvis will be in the building…" at Arthur L. Johnson High School this spring. The musical All Shook Up will be presented on the ALJ stage by 12 very talented young performers on March 30th, 31st & April 1st.
The musical is inspired by the music of Elvis Presley and centers around a small, repressed town where a traveling roustabout (a la Elvis) roars in on his motorbike and turns the town and all its citizens on their ears. The story of these characters, written by Joe DiPietro, is told through the songs of Elvis including some classic faves such as, "Jailhouse Rock," Heartbreak Hotel," "Devil in Disguise," the title track, and many, many more.
Director Peter Nevargic "hopes the audiences will be dancing in the aisles and leave the theatre on a nostalgic cloud."
So come to ALJ where the auditorium will be rockin' to the tunes of the King as sung and danced by these very talented student performers.
ALL SHOOK UP
March 30th, 31st & April 1st, 7 p.m. Tickets: $5 for students & senior citizens; $10 for adults.
Arthur L. Johnson High School Auditorium, 365 Westfield Avenue, Clark, NJ.