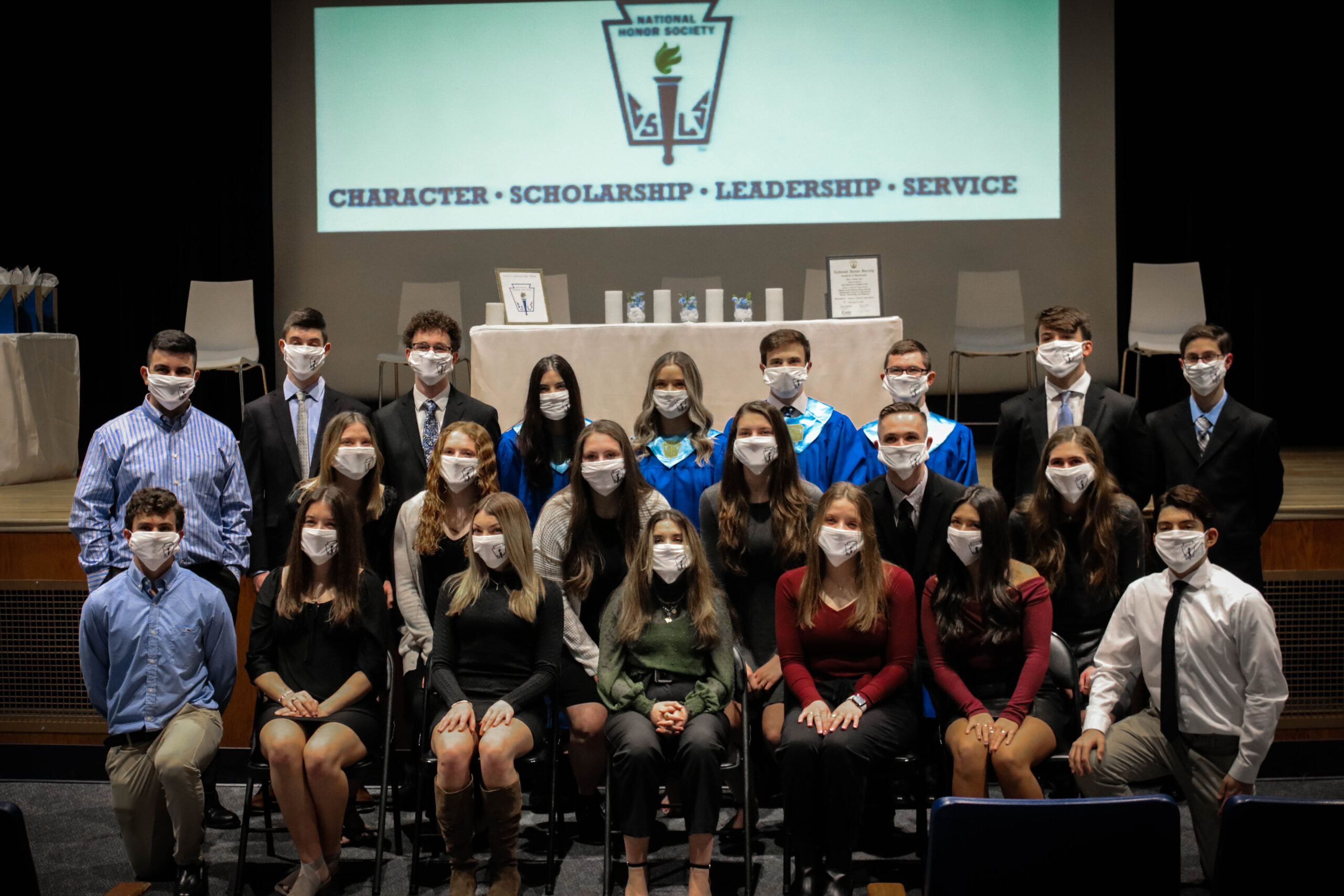 ALJ Inducts 16 Students into National Honor Society
The Arthur L. Johnson chapter of the National Honor Society inducted 16 students in a candle-lighting ceremony held in the school's auditorium. The 16 new inductees join 7 existing members.
To be eligible for National Honor Society, a student must have a weighted cumulative GPA of 4.15 or above and be enrolled in at least 3 honors/AP courses. At that point, students are asked to complete the application process demonstrating examples of the pillars.
Superintendent of Schools Edward Grande and Arthur L. Johnson Principal Jennifer Feeley congratulated the students on their accomplishments, speaking about the rigor of the selection process, and commending students on their strong character.
Superintendent Edward Grande commented, "Our new inductees, along with our existing members, make us proud for all that they represent.  It was an absolute honor to share the evening with them."
Photo by Clark Public Schools