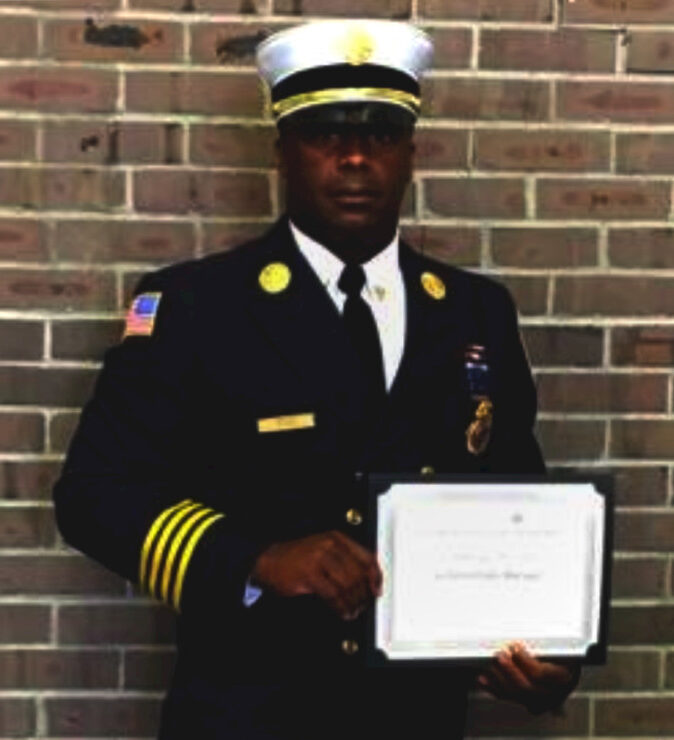 Westfield Fire Chief Speaks to Rotary
Westfield Fire Chief Anthony Tiller recently spoke to the Rotary Club of Westfield during a meeting held on Zoom. Chief Tiler grew up in town, graduated from Westfield High School in 1986, worked as an employee of Westfield Public Works from 1994 to 1997, and also volunteered for the Fire Department. He was hired by the Fire Department in 1997 and worked his way up through the ranks to eventually become the Chief in 2019.
The Westfield Fire Department has 36 men who work in 4 tours of 24 hours on, 72 hours off, with 8 men on each tour. They are all certified as EMT's, and will fill in when the Rescue Squad is not available. 911 calls go to a dispatch center which will route them to the proper place, either the Police, Rescue Squad or Fire Department.
Chief Tiller said the main cause of home fires are caused by cooking. His rules are that when cooking, you should never leave the stove on alone, stay in the kitchen doing something else. Do not walk away to do laundry, because you may forget you are cooking something. Don't leave the house if the oven is on, or the dryer. Avoid loose clothing around an open flame as sometimes they will catch fire; and do not allow the kids to play in the kitchen when you are cooking. He says to make it a "kid free zone". It is a good idea to clean the surfaces, so the residual grease on the stove does not catch fire. Buy a Fire extinguisher and learn how to use it. If there is a fire it is best to get everyone out of the house and call the Fire Department. Sometimes the fire extinguisher will splatter the grease and make the fire worse. Always check the kitchen before going to bed. He suggests to check that the windows are closed, the doors locked, and the car is locked with the keys in the house.
When cooking on a grill, keep the grill away from the house, at least a 3-foot clearance on all sides, and 10 feet from the back of the house. Clean the grill at least once a month, and remove the grease from the trap so it does not catch on fire. Turn off the propane tank when not in use.
The Rotary Club of Westfield meets three times per month on Tuesdays at noon. It is a business networking group and a service organization. They have been meeting by Zoom for the past year. Among the current projects are to provide for the homeless veterans who sacrificed themselves for our safety; and to alleviate hunger in Westfield. For information contract Secretary Dr. Michael Hart drmhart@yahoo.com. Guests are always welcome.