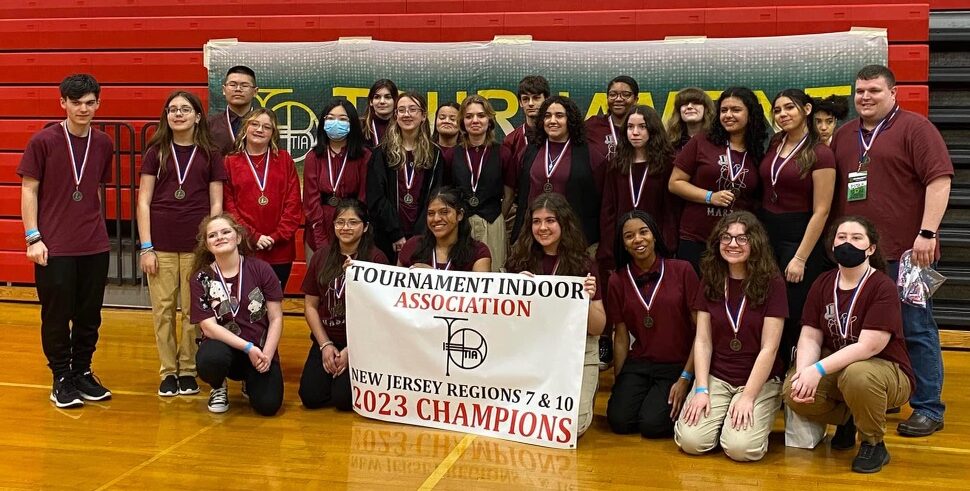 Regional Champions
Submitted by Nancy Morris
The ALJ High School Indoor Percussion and Color Guard went to Jackson Liberty High School to compete in the Tournament Indoor Association Region Championships held on Sunday, April 30th. ALJ placed 1st becoming Region Champions.
The ALJ Indoor Percussion and Color Guard has 6 graduating seniors. These seniors have become great role models for all of the underclassmen at ALJ. They all have big plans in their future and will definitely be missed at ALJ. Emma Czeh – Seton Hall University; Mackenzie Nielsen – Rutgers University; Kaitlyn Diaz – Ramapo College; Jenna Grandal – Ramapo College; Amber Saccardi – Montclair State University; Alycia Arboleda – Saint Peter's University
Moving Forward the ALJ Music Department has great things on the horizon, the ALJ Marching Band is starting up and will be hosting a Tournament of Bands competition in September at ALJ. If you have any questions about joining the ALJ Marching Band reach out to Mr. Andrew Calo at acalo@clarkschools.org.
Courtesy photos