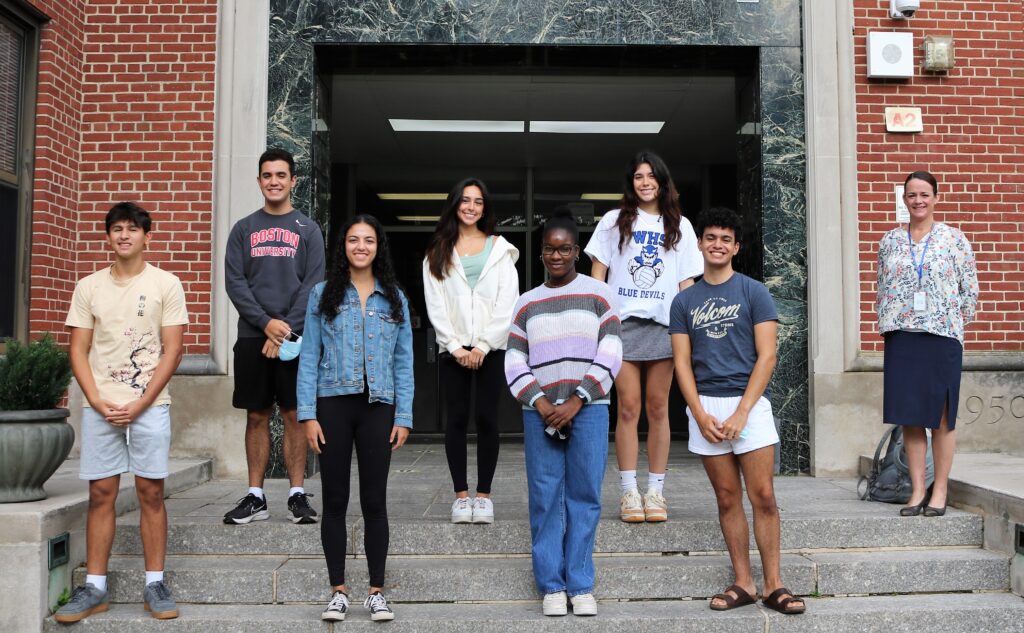 WHS Students Earn Academic Honors
Eight Westfield High School students have received special honors from the College Board National Recognition Programs.
Senior Celia Frank has been named a 2021-2022 National African American Scholar. Seniors Taylor Addis, Blake Baretz, Mateo Beltran, John González, Manuel González, Amira Lee, and Victoria Vaca have been named 2021-2022 National Hispanic Scholars.
According to the College Board, the program honors academically outstanding students from underrepresented communities each year who score in the top 10% of the state on the PSAT/NMSQT and maintain a grade-point average (GPA) of 3.5 or higher.
Additionally, ten WHS students earned perfect scores on recent ACT and SAT subject area tests. They are:
June 2021 – ACT
Taylor Addis, 12th grade – English
Eric Harnisher, 12th grade – English
David Maimon, 10th grade – English
Lindsey Pietrewicz, 12th grade – English
Mackenzie Wilson, 11th grade – English
Jessica Zdep, 12th grade – Reading
July 2021 – ACT
Sofia Regencia, 12th grade – Reading
Summer 2021 – SAT
Roan Baker (June), 12th grade – Math
James Kaprowski (June), 12th grade – Math
Kaity Bai (August), 12th grade – Math
Photos by Westfield Public Schools