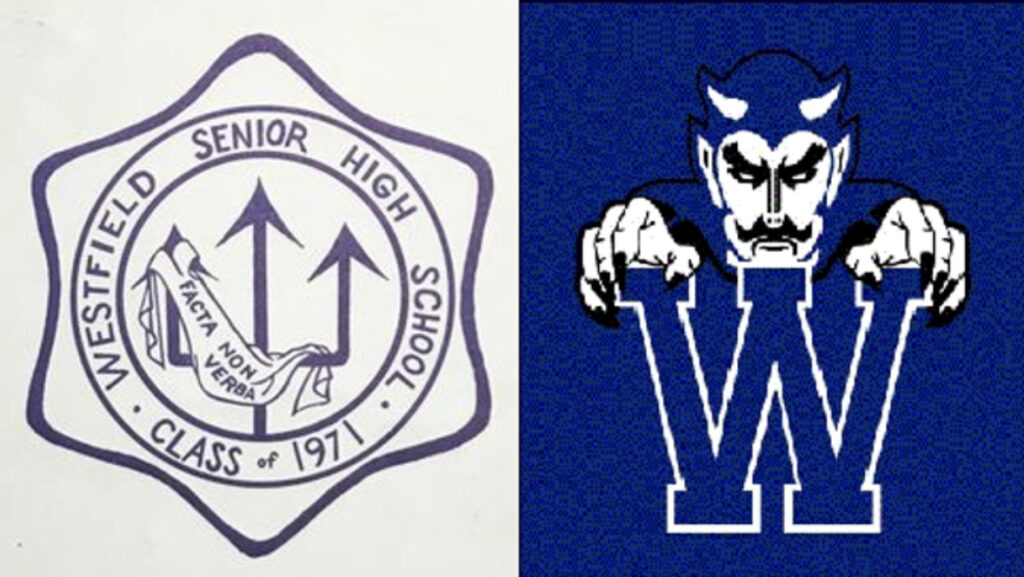 WHS CLASS OF '71 50TH REUNION 
The Westfield High School Class of '71 will enjoy a weekend of festivities highlighted by a formal dinner party at Echo Lake Country Club, Saturday, October 15. The 50th reunion has been postponed a year because of Covid.
This class of baby boomers – and part of the Woodstock generation — is one of the largest to graduate from the high school with 700+ classmates. As a result, '71 was the first class to utilize new building additions at both junior high schools and WHS.
Like so many classes before and after, the Class of 1971 held its graduation ceremony at the Fieldhouse on June 23, 1971. Many graduates were members of the National Honor Society, National Merit Scholars, All Star Athletes or just regular kids who made their marks later in life.
Fifty years have passed since that very special commencement day and a very memorable Graduation Bash at Tony Glennon's home. Since then, many have married, have children and grandchildren. Some have traveled the world. Success has been achieved in a multitude of careers and endeavors. Doctors, lawyers, Indian chiefs and so much more. Sadly, the class has also lost some folks, too. But, most have all experienced the joys and sorrows of well lived lives.
The response thus far to this long-awaited special occasion has been very gratifying. The reunion committee reports a growing list of RSVPs from all over the country. Hopefully, reaction to this celebration will continue to build in momentum. Please join old friends for more good times and wonderful reminiscences.
Please try to make all reservations for hotels and events by September 15.
For additional details, costs, payment guidelines, accommodations, etc., please refer to the Class of '71 reunion website:
https://westfieldhsclassof71.wixsite.com/reunion
Or, contact any of the following members of the WHS 50th Reunion Committee:
Barbara Swab, 352-219-3177, barbara.swab@gmail.com; Teri DiFrancesco, 908-612-0555, teri1002@comcast.net; Steven Merrill, 541-848-2603, shmerrill@gmail.com.