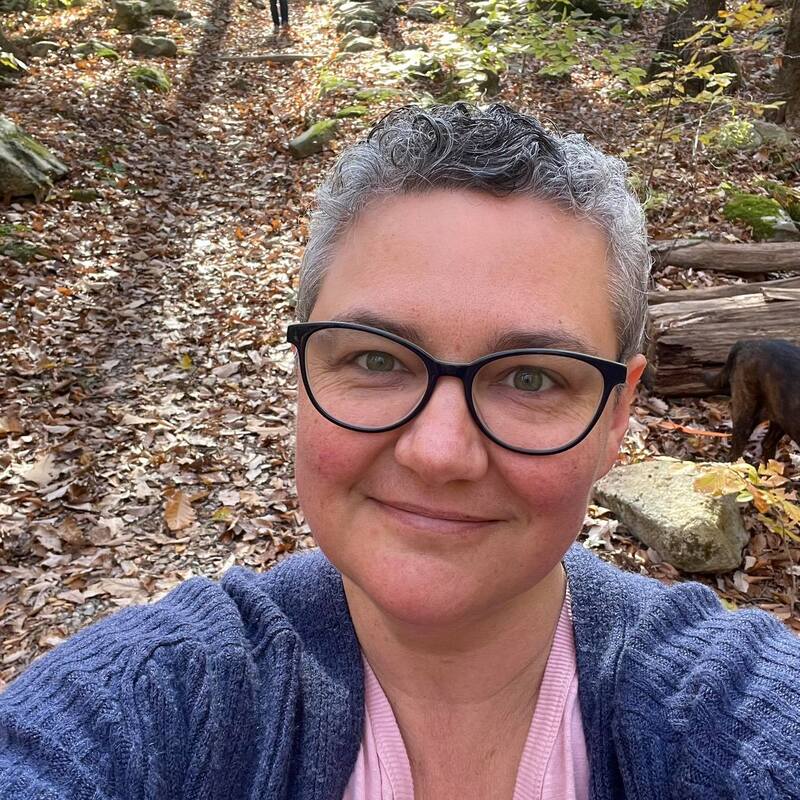 Welcome Reverend Stefanie Muntzel
The First Presbyterian Church of Stirling and Meyersville Presbyterian Church have welcomed the Reverend Stefanie Muntzel to serve as their shared pastor beginning May 23, 2023. 
Both churches are excited to welcome Rev. Muntzel who has a long history of community outreach and mission work. In her words, Rev. Muntzel considers herself "a passionate witness to the Good News of the gospel, for I have known the grace of God in my life." Over the past 25 years, Rev. Muntzel has served homeless persons in Manhattan, directed youth ministry in Queens, and worked as a Christian Education director in New Jersey. She graduated from Union Theological Seminary in NYC in 2002 and then served on the staff of a Presbyterian church for 8 years where her ministry focused on Christian education and community outreach. Rev. Muntzel was ordained in 2012 when she became the pastor of Musconetcong Valley Presbyterian Church in Hampton, New Jersey. During this time, she also worked as the Resource Coordinator for the Newton Presbytery, now the Presbytery of the Highlands. Since 2017, Rev. Muntzel has served as the pastor at the First Presbyterian Church in Easton, Pennsylvania. As she joins the partnership of the two churches, she believes "the call of Christ to worship, study, service and stewardship is a joy."
Rev. Muntzel is a lifelong Presbyterian. Her mom is a retired pastor and her dad is a retired ethics professor. She grew up in Scranton, Pennsylvania and currently lives in High Bridge, New Jersey with her husband Rich Gelson, pastor at Pilgrim Presbyterian Church in Philipsburg NJ. They are a clergy couple who love to talk shop with one another and recently became empty nesters this fall when her son Crosby started his first year at Dickinson College. Her stepdaughter Rebecca graduates from Muhlenberg College this May and Rich's eldest daughter, Anna, works with special needs children outside of Philadelphia.  
She is an avid reader, gardener, and a lover of nature, music, and stories. During COVID she dabbled with embroidery and is a new convert to throwing pottery.
The churches will be hosting an event in the near future to introduce Rev. Muntzel to the Long Hill Community and local congregational leaders. Her first Sunday service was on Pentecost, May 28th, at the First Presbyterian Church of Stirling, and was followed by a reception.