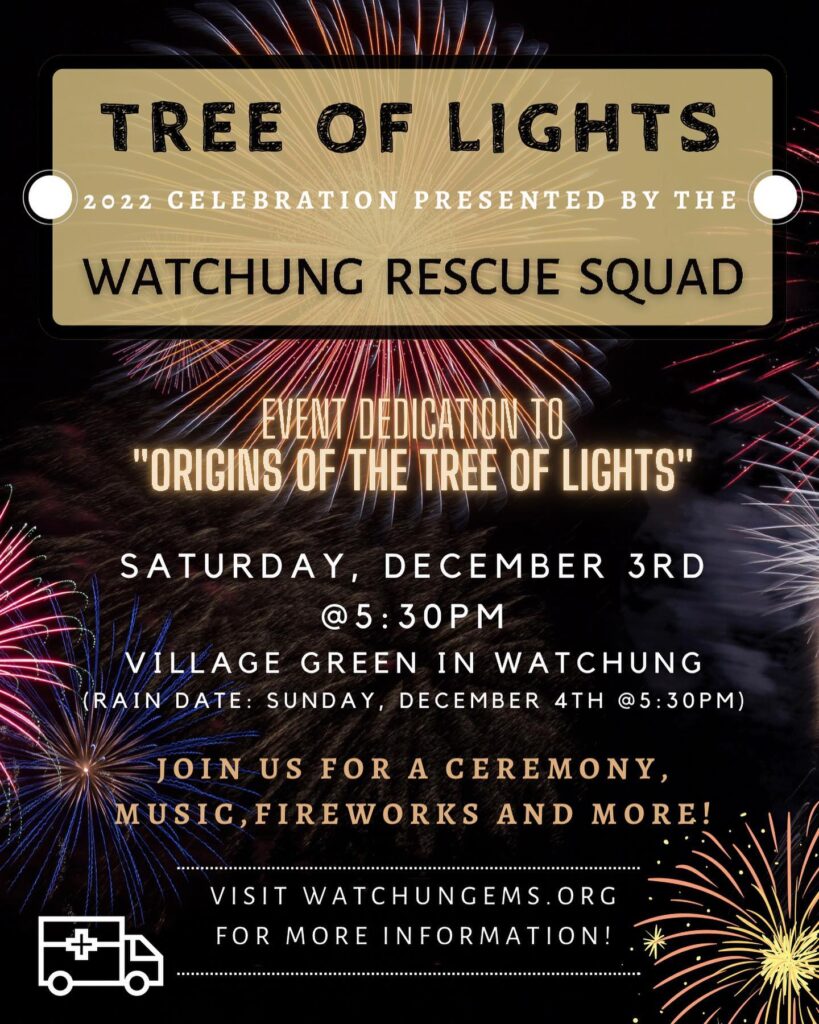 Tree of Lights Festival 2022
The 32nd Annual Tree of Lights is set to light up the Village Green this holiday season on Saturday, December 3rd, 2022 at 5:30 p.m..
You can be part of the celebration by placing a red light on our tree in honor of or white in memoriam of a person, family, friends, and others.  
The names of honorees and remembrances will be posted on the illuminated display on the Village Green in time for the ceremony for those dedications received by November 30th. The display and our website will be continually updated throughout the holiday season.
To place a light on the tree, please visit: watchungems.org/tree-of-lights#
Your contribution to the Tree of Lights is not only a symbol of your feelings of gratitude and love, but also serves to help the Watchung Volunteer Rescue Squad with major endeavors. This year, through the generosity of the residents and businesses, the squad continues to provide high-quality, excellent Emergency Service. Thank you in advance for your continued support and contributions.