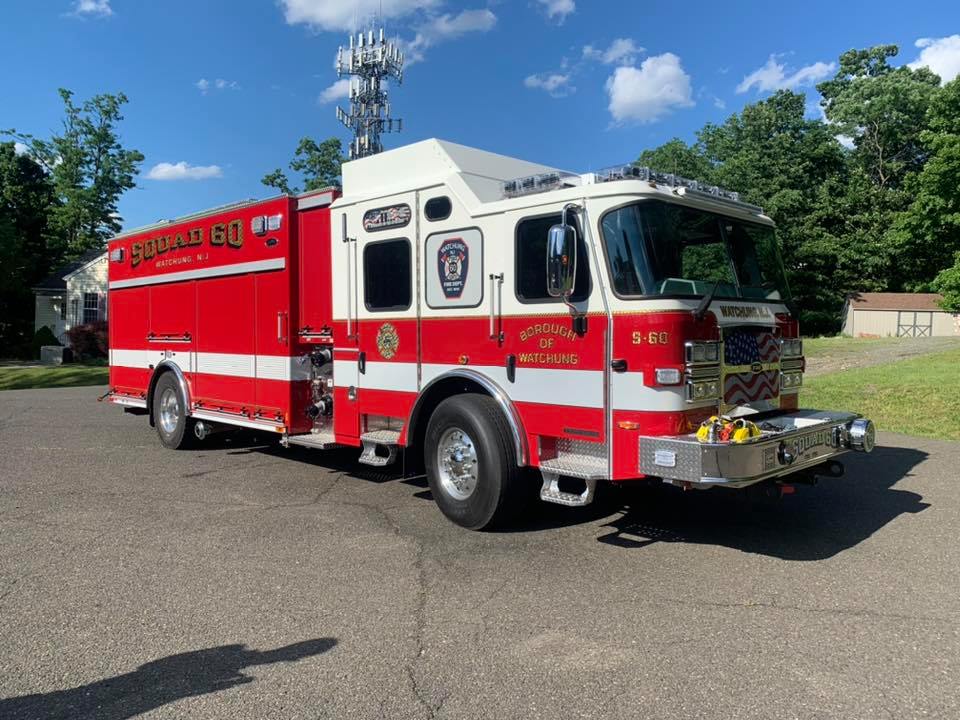 Watchung FD New Rescue Pumper Truck
It's a Boy! 53,100 pounds and 422 inches. After years of planning and months of anticipation during construction, the Watchung Fire Department is proud to accept delivery of a new E-ONE Fire Trucks (Official Site)Typhoon eMax Rescue Pumper.
This apparatus is designated Squad 60 and will be replacing Engine 604 (a 1986 pumper) and Rescue 60 (a 1996 light duty rescue) combining their capabilities into one vehicle to improve efficiency and carry the lifesaving equipment to handle a multitude of emergencies. We would like to thank our reps Tony and Chris with Absolute Fire Protection Co. Inc. for all their assistance during this process.
During the coming weeks the Squad will be outfitted with equipment and members will be trained on its operation so it can be placed into service and being protecting and serving the residents and visitors of the Borough of Watchung and the surrounding communities.
Follow the Watchung Fire Department on Facebook.