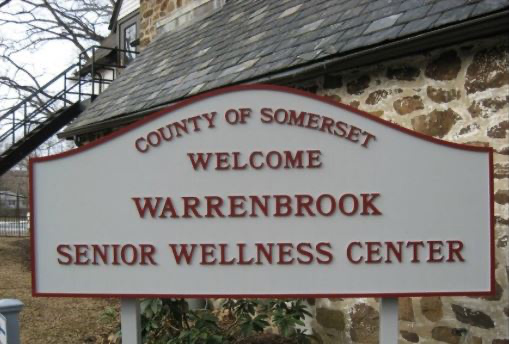 Warrenbrook Senior Center
Warrenbrook Senior Center is one of the six county-operated centers located at 500 Warrenville Road, Warren where seniors aged 60 and older are welcome to join. We are open from 9 a.m. – 4 p.m. during the weekdays and provide mind-stimulating programs and four choices of nutritious lunch every day. Please call 908-753-9440 for more information on the programs and lunch choices.
Some of the programs scheduled for February are as below:
Bach & Forth – Discovery Orchestra
February 3 – 11 a.m.
In this 50-minute live presentation, The Discovery Orchestra staff member and violinist Michael Avagliano will explore how J.S. Bach creates a "conversation" of many voices out of a single instrument in his Sonata in G minor for Solo Violin. The presentation will include a live performance of the sonata.
Heads up! Seniors
February 6 – 11 a.m.
Anna Busler- Brain Injury Alliance of NJ – The purpose of this workshop is to increase independence and decrease falls, along with discussing driving and pedestrian safety tips. The workshop is fun, and interactive and designed to educate seniors on ways to be safe at home and in the community.
Brains n Games and Hand Bells with Adrienne Graubard
February 10, 24 – 11 a.m.
Did you know that solving puzzles or challenging yourself with new mind-stretching activities like learning music can stimulate the brain and enhance your creative and critical thinking processes? Join Adrienne for some mind-tingling, brain-stumping word games and a fun-filled musical workout using hand bells.
Thomas Paine: Forgotten Founding Father –Marisa Bozarth
February 15 – 11 a.m.
When we think of the Founding Fathers we often think of names like Jefferson, Adams, Franklin, and Washington; the list goes on and on. We rarely think about Thomas Paine. Paine's "Common Sense" inspired the idea of American independence and is one of the best-selling books of all time. Paine would go on to write several other pamphlets, some that would garner him fame and some that would leave him ostracized by the very people that praised him years earlier. This presentation will discuss Paine's early life, his many writings, his imprisonment in Europe, and why he should be remembered as a critical factor in our independence.
Stretch & Strength – Part 2
February 17 – 11 a.m.
Brandywine Living and Powerback Rehabilitation present Fun, Fit & Fabulous: Stretch and Strength. Join us for this interactive program taught by a licensed physical therapist to improve flexibility and mobility. A great way to age without injury is to stretch and strengthen the muscles so lace up those sneakers and let's get moving!
Fire Safety with the American Red Cross
February 27 – 11 a.m.
We should all know about being prepared in the event of a fire, at home, or elsewhere. How much do you know about making your home fire-resistant and you and your family safe? Please join this program that will help you protect your family against fire. In addition, the Red Cross will install a free smoke alarm within your home. Please, be at ease knowing you have all the information.