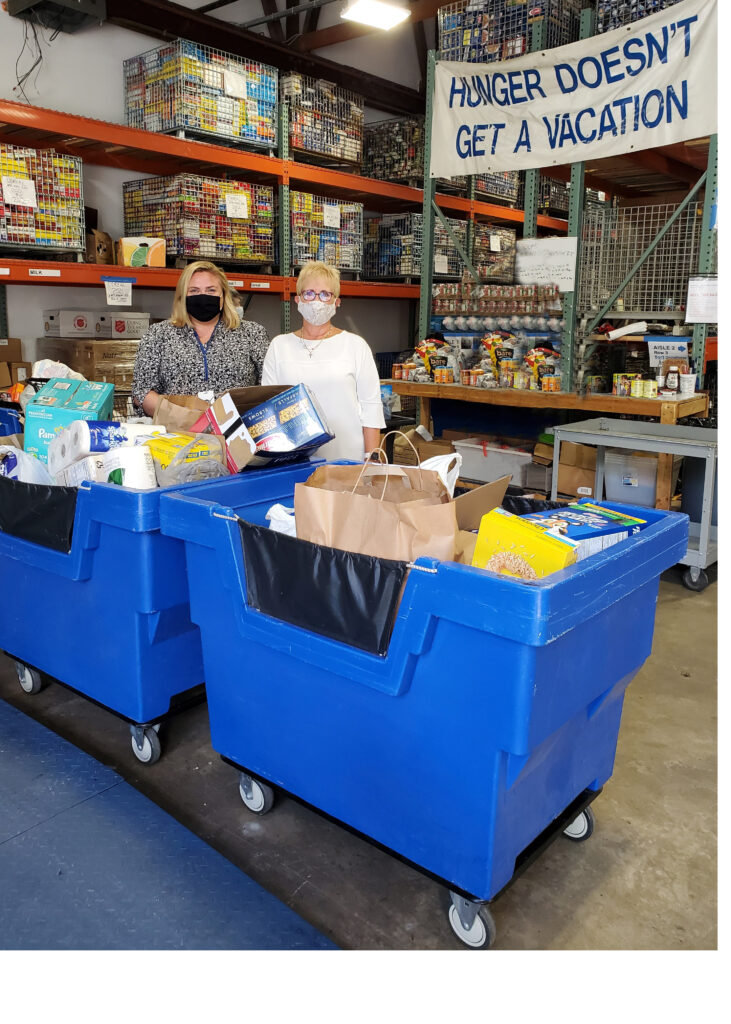 Food Drive for Disaster Relief
Warren Township Schools
Following the destruction and devastation from Hurricane Ida, Warren Township Schools' staff members banded together to collect donations throughout the week of September 13 to benefit the Food Bank Network of Somerset County.
The Food Drive was sponsored by the District, the Warren Township Education Association (WTEA), and the Warren Township Administrators Association (WTAA). Thanks to the generosity of district staff members, the drive produced a total of 597 pounds of food and personal hygiene products.
"The devastation that was created in the wake of Hurricane Ida was one close to many of our hearts. Anything we can do to help our local communities get back on their feet is part of what being in an association is all about. We are stronger together and are here to support one another, especially in times of strife" stated WTEA President Nancy Andrews.
The mission of the Food Bank is to distribute food and to provide other basic human needs to those less fortunate in the Somerset County communities in a manner that recognizes and advances self-worth and human dignity.
The items collected will be distributed through three food pantries, located in Somerville, Bound Brook, and North Plainfield which happen to be three communities that were hit very hard during Hurricane Ida.
Warren Township Schools were closed for two days following Hurricane Ida as the community recovered and members of the Buildings & Grounds and Maintenance departments cleaned up the district buildings.
Superintendent of Schools Matthew Mingle shared, "While our school facilities were closed due to Hurricane Ida, staff members quickly began asking what they could do to support our neighbors throughout the region. I am so proud of our district's amazing employees coming together to make a significant donation to the Food Bank."
On Monday, September 20, the donations were delivered directly to the Food Bank warehouse located at 7 E Easy Street Bound Brook, NJ 08805. If you or anyone that you know would like to contribute to the Food Bank Network of Somerset County, please visit their website.
The process is simple and many volunteers are happy to assist with unloading the donations directly from your vehicle. Monetary donations are also gladly accepted.
Photos by Warren Township Schools