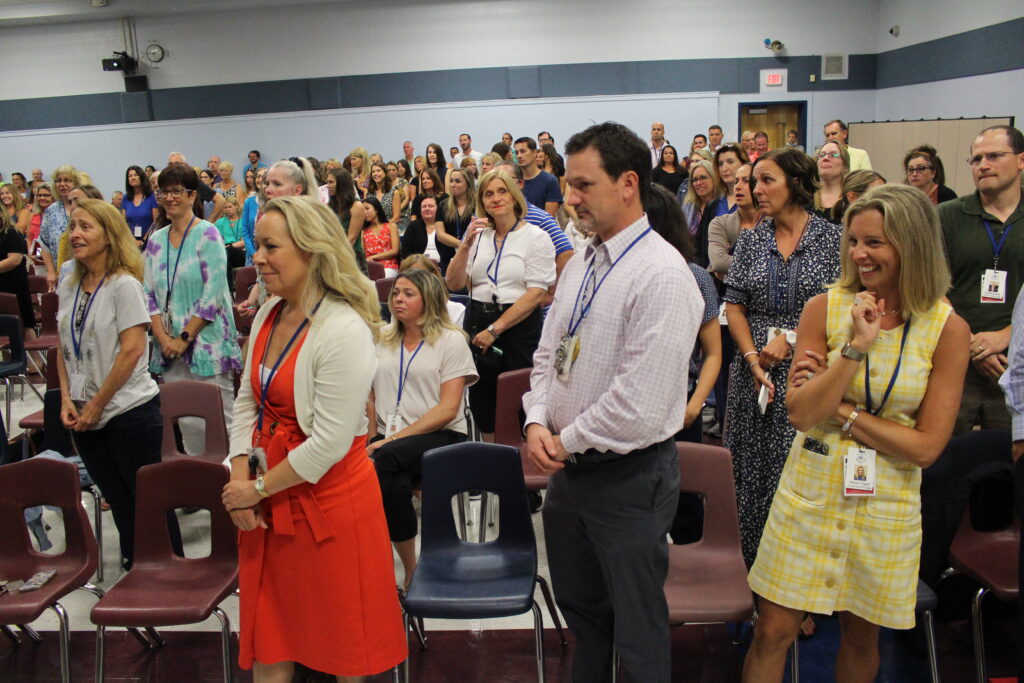 Welcome Back to School Presentation
Warren Township Schools
Dr. Matthew Mingle, Superintendent of Warren Township Schools, and the Board of Education welcomed approximately 400 staff members back to school on August 29, 2022, with a grand gesture. During his convocation speech, Mingle announced a one-time payment of $500 for all employees who have worked continuously from March 13, 2020, through August 29, 2022, in recognition of their commitment and loyal service to the Warren Township community throughout the public health emergency.
The response to Mingle's announcement was energizing, drawing two rounds of applause from staff who have not been together as a group since September 2019.
"We all know that actions speak louder than words, and this act of gratitude is clear evidence of the district's recognition of the efforts and contributions of Warren Township's public school employees during a most challenging time," stated Nancy Andrews, Warren Township Education Association president.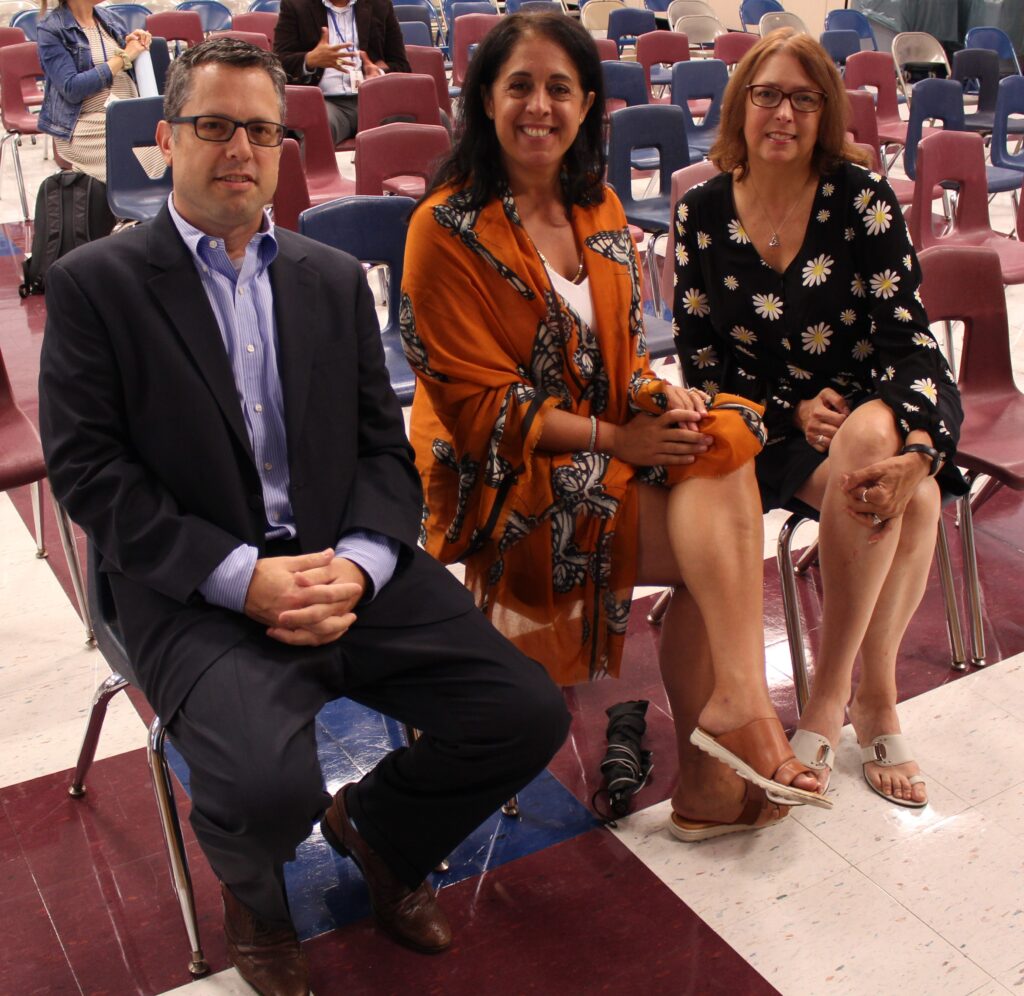 There is no question that the COVID-19 pandemic presented challenges far more significant than anticipated. As school doors closed in March of 2020, school employees stepped up to the plate. Across the district, staff took on additional duties and made personal sacrifices, all while doing everything in their power to effectively provide a healthy, safe, engaging, supportive, and challenging environment for the students of Warren Township. As a result of these efforts, the students rose to the occasion.
The district's administrative team set the tone for the school community by providing leadership, guidance, and support. Teachers and Educational Support Professionals spent countless hours beyond the school day learning new and compelling strategies to deliver academics and special services in a virtual and hybrid learning world.
Woodland School Principal, Mr. Jeffrey Heaney, is grateful for his colleagues. "There is no doubt that the past several years have been a very difficult time in our schools, in our country, and in the world. Throughout all of the challenges, I am proud to work alongside a group of educators in the Warren Township School District who quickly adapted their teaching to address students' virtual learning needs during the COVID pandemic. They remained focused on supporting children not only academically but socially and emotionally as well. It is so wonderful that their efforts and commitment have been recognized by our Superintendent and our Board of Education."
Custodial, maintenance, and transportation workers took on additional responsibilities and special projects during virtual learning. When students returned to the classroom in 2021, the Buildings and Grounds department maintained all facilities to ensure they were safe for students and staff.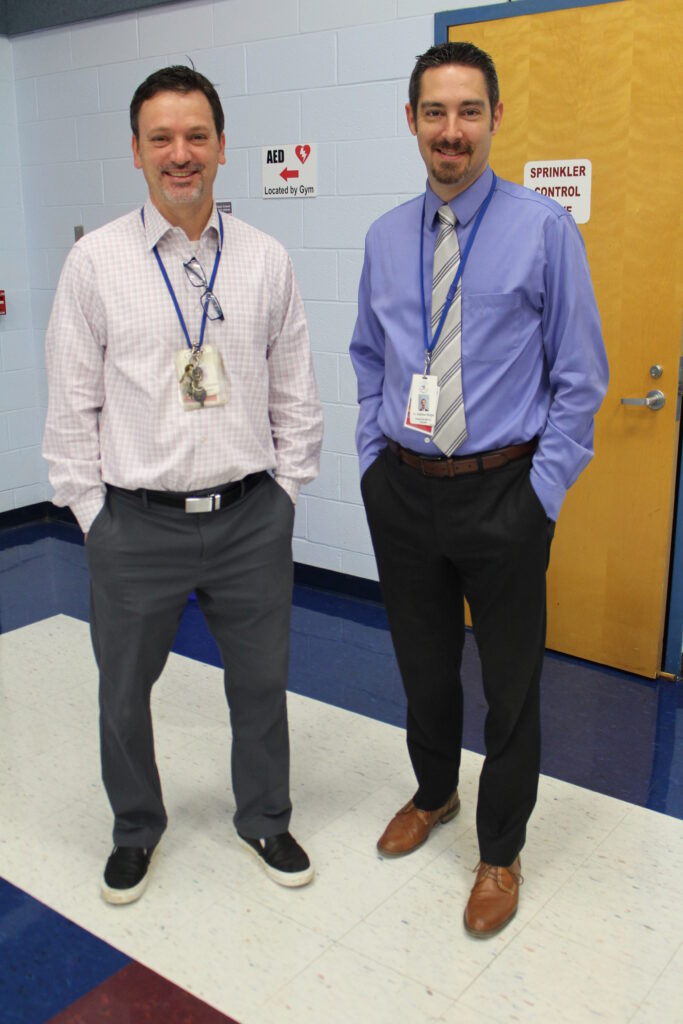 In addition to their general responsibilities, school nurses assumed the role of public health officials and often spent their weekends contact tracing. School secretaries mastered the art of scheduling and recruiting substitute teachers to ensure the buildings had adequate staffing to open. Staff members at the Board Office worked tirelessly to guarantee that business carried on as usual and that all employees were supported. 
Warren Township Schools opened on August 31, 2022, resembling a pre-pandemic environment for the first time in three years. However, district leadership will never forget the tremendous efforts put forth by the district's employees, both past and present.
"It is no secret that recruiting and retaining the best school district employees has grown more difficult over the last few years. Warren Township is fortunate to have come through these challenging years with stronger relationships than ever between staff, leadership, and the Board of Education. Recognizing the commitment of staff members who served the community through the duration of the public health emergency with this one-time bonus demonstrates just how much we mean it when we say we have the best educators and support staff anywhere."
David Brezee, Board President, stated, "We all learned a little bit from the past two years of COVID; however, one thing that has stayed consistent was our employees' unwavering commitment to our students and community." For information on employment opportunities, please visit the Human Resources section of the district website.
Photos by Warren Township Schools