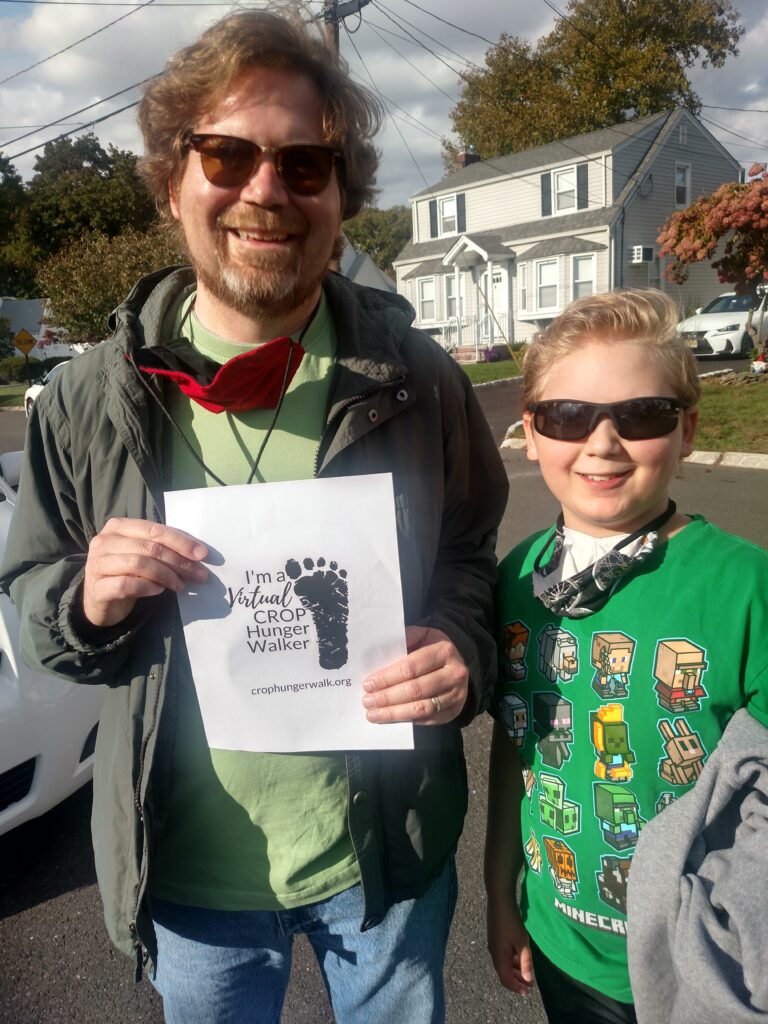 Virtual New Providence Crop Walk
Submitted by Larry Holt
In spite of the obstacles presented by COVID 19, the annual New Providence Crop Walk to fight hunger took place on Sunday afternoon, October 18, 2020. As in each year since the first Walk in 1974, the Walk was planned by Faith Lutheran Church and chaired for the fifth consecutive year by Mike Warin of New Providence, a congregant of Faith Lutheran Church.
In past years, all walkers assembled at the United Methodist Church in New Providence. They participated in a brief program, which included an orientation, a prayer and singing. They then, as a large group, trekked three miles through New Providence and returned to United Methodist.
On October 18, due to the pandemic, the Walk occurred virtually. Through a Zoom meeting, the orientation was conducted by Mike Warin. He especially thanked the participants for engaging in this year's setting of the Walk, which was required by today's public health challenges. Mike explained that each participant could walk whatever route or length that he or she chose. He then introduced Erin Luchenbill of the Church World Service, an interdenominational organization, which combats hunger in the United States and around the world. Erin also thanked the participants for their efforts and reminded them that many of the world's poor and hungry have to walk long distances for food and water and that hunger is a significant issue in the United States as well. The walkers were raising funds to help alleviate this international and national issue, which is particularly intense today.
Rev. Jane McCready, pastor of Faith, said a prayer for the Walk and thanked the participants for publicizing the issue of hunger. John Everson of Faith led the volunteers in the singing of We Are Marching in the Light of God. In recognition of hunger being a problem throughout the world, one of the verses was sung in Swahili.
Aroused by "We Are Marching in the Light of God," the walkers eagerly began their treks, some individually, some with families, some with friends.
All of the Crop Walk contributions will be devoted to Church World Service, whose focus is meeting the needs of the most disadvantaged people. Church World Service will return twenty-five per cent of the money to the soup kitchen of St. John's Roman Catholic Church in Newark. With the pending arrival of winter and other soup kitchens having closed, the needs of St. John's are significant.
Thus far, more than $3,000 has been contributed. Persons wishing to donate may send their contributions to Faith Lutheran Church, 524 South Street, New Providence, NJ 07974. For more information call 908-464-5177 or visit famfaith.org.