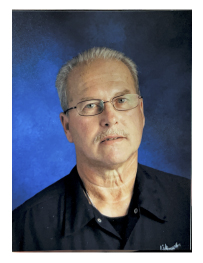 Victor G. Fuzo Named Grand Marshal 
Roselle Park Memorial Day Parade
The American Legion Post 60 has nominated Victor G. Fuzo as Grand Marshal for the Roselle Park Memorial Day Parade on Monday, May 29th at Sherman Elementary School.
Victor Fuzo was born in 1948 in Brooklyn, NY. He was raised in Whitehouse NJ, before enlisting in the United States Air Force serving from 1967 until 1970. He moved to Roselle Park in 1971. Victor is a civic volunteer who has given back countless hours to the community. He is a former member of the Roselle Park First Aid Squad serving as an Administrative Officer and First Lieutenant. He was also Co-Chairman of the Squad's 35th Anniversary in 1976. Additionally, Victor served as Councilman of the 1st Ward for Roselle Park from 1986-1987. During this time he had been a presence in local youth baseball, softball, soccer and football leagues. He served on the Executive Board of the Youth Baseball League for 24 years and coached both the girls and boys All Star Softball and Baseball Teams. He received the Man of The Year award in 1992.
Currently, Victor resides in Roselle Park with his wife of 54 years, Janie (Graves) Fuzo. He is enjoying retirement, spending time with his two daughters and five grandkids. Victor is a member of the American Legion Post #284 in White House, NJ.
"Mr. Fuzo is an excellent nomination by American Legion Post 60. His service to the community is remarkable. We could not be happier to have him as the Grand Marshall of this year's Memorial Day Parade," said Mayor Joe Signorello. "Memorial Day is meant to recognize and remember those who fought and sacrificed for our country. We express the utmost gratitude to all our fallen soldiers, but veterans such as Mr. Fuzo do not go unnoticed. I am looking forward to seeing Roselle Park residents come out and join us on Memorial Day as we pay our respects and honor the country's heroes."