The Berkeley Heights Veterans Memorial Park Committee is pleased to announce that a community wide program honoring our Veterans will be held on Veterans Day, Saturday, November 11 at 9 a.m. at Veterans Memorial Park, corner of Plainfield and Park Avenues.
The volunteer Committee, whose educational program is entitled "Operation: We Remember" raised over $170,000 to completely renovate the Memorial and sponsor the Hometown Heroes Banner Program honoring our Berkeley Heights Veterans. Citizens have been inspired by the beauty and tranquility of the Park, and the reverence one finds sitting next to the Memorial Wall inscribed with " A Time To Pause And Remember."
Atop the wall sits five monument stones honoring those who have served in World War I, World War II, Korea, Vietnam/Southeast Asia, and the newest monument to those who served in the 1990-91 Persian Gulf War and continue to serve in the Global War on Terror.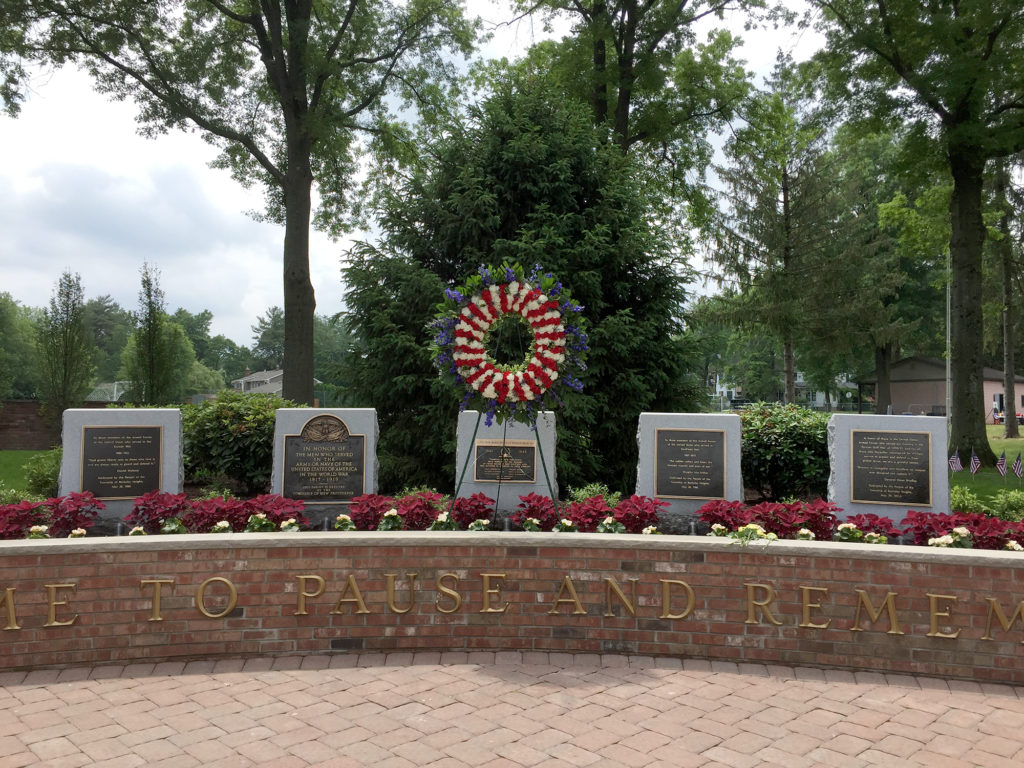 The public is invited to pay their respect and honor all those who have put themselves in harms way to protect the freedoms we enjoy every day.
The Hometown Heroes Banner Program began last year and seeks to recognize those Veterans (living or deceased) and Active Military who have lived in Berkeley Heights, currently reside or work here, or call VFW Post #6259 their Home post. Those who would like to participate in the second round of the Banner Program may pick up forms at the Veterans Day Program, find them online at the Committee's website https://www.BHMemorialPark.com or pick them up at Town Hall.
The DEADLINE FOR RETURN of Round Two Participation Forms and Photos is March 1, 2018.
The Veterans Memorial Park Renewal Committee will gratefully be accepting tax deductible donations for the continuation of the Hometown Heroes Banner Program. Contributions can be made on Veterans Day, or mailed payable to Memorial Park Renewal Committee, 29 Park Avenue, Berkeley Heights, NJ 07922 or can be made online at https://www.BHMemorialPark.com and are greatly appreciated.
The Berkeley Heights YMCA will host a breakfast for Veterans at VFW Post #6259 following the Park ceremony. The Post will hold its special remembrance program at VFW headquarters, 15 Locust Avenue, Berkeley Heights at 11:11 a.m…the time that officially marked the end of World War I.
Everyone is encouraged to attend these special programs and take time to pause and remember those who have given the ultimate sacrifice or risked their lives for all of us.