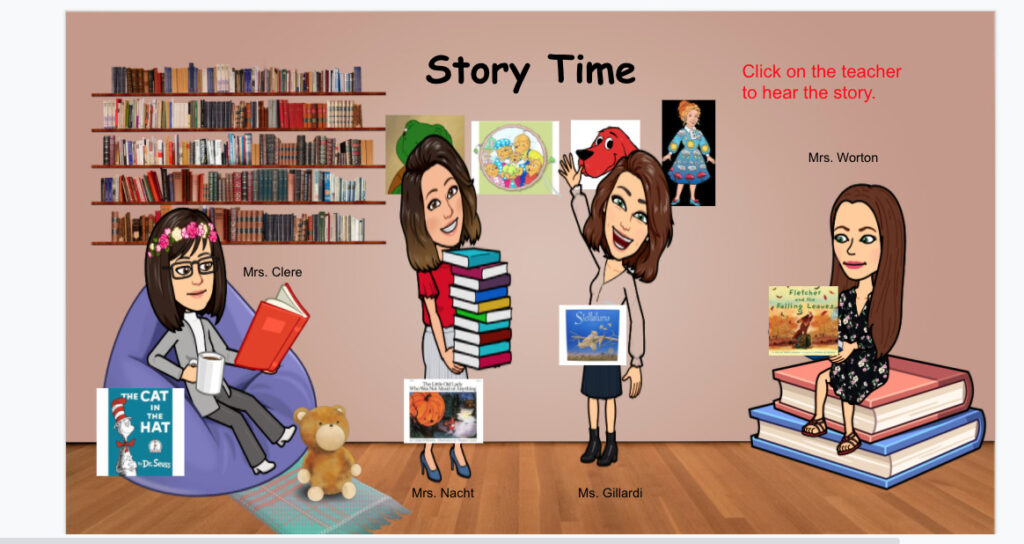 Virtual Story Time
Valley Road School students in grades (K -3) recently participated in a virtual story time. Students were invited to wear their pajamas, bring their favorite blanket and stuffed animal, and sit and enjoy the stories. Four Valley Road teachers served as guest readers:
Mrs. Kimberly Nacht read The Little Old Lady Who Wasn't Afraid of Anything. Ms. Emma Gilardi who read Stellaluna. Mrs. Jennifer White-Clere who read The Cat in the Hat. Mrs. Kelly Worton who read Fletcher and the Falling Leaves.
Principal Joe Beltramba stated, "This virtual event brought our K-3 community together for an enjoyable night of reading. I want to thank our VRS teachers who shared some of their favorite stories with our students."
This event is part of a larger Reading Incentive Program at the school in which students select books from a virtual library and complete a reading log. Each room in the library has a different series of books for different grade levels.