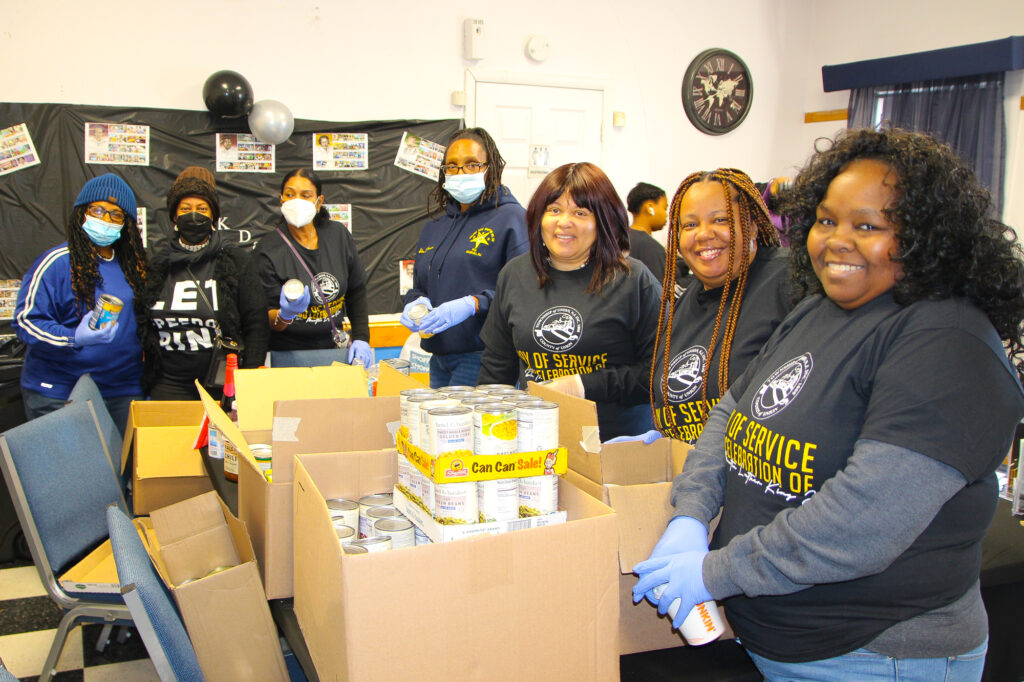 MLK Day of Service and Celebration
The Township of Union partnered with the Golden Rule Lodge #24 for a Day of Service and Celebration in honor of Dr. Martin Luther King, Jr, as well as a celebration of the 60thAnniversary of the "I Have a Dream" speech. The event took place on Monday, January 16, at 9 a.m. at the Golden Rule Lodge, located at 221 Oswald Place in Vauxhall.
Volunteers were asked to assist with the following tasks: Sorting donated food items and clothing; Cleaning garden beds at the Vauxhall Community Garden; Cleaning local park; Senior wellness checks (making phone calls); and Food drop-offs at senior residences.
Residents also participated by donating and dropping off non-perishable food items or new and gently worn winter clothes at locations around town.