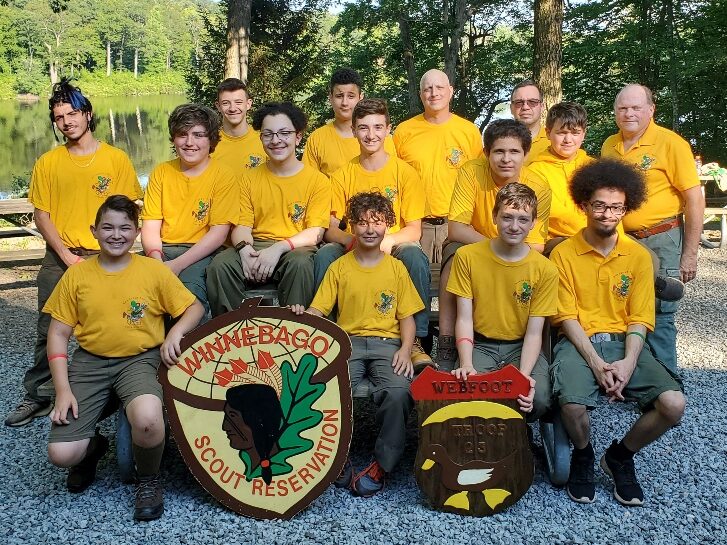 Boy Scout Troop 23 Attends Summer Camp
Boy Scout Troop 23, which is sponsored by St. Genevieve's Church of Elizabeth, recently held their annual summer camp at Winnebago Scout Reservation in Rockaway, New Jersey. Nine Scouts and four adult leaders spent a week in their traditional Delaware campsite.
The Scouts learned outdoor skills and worked on merit badges in cooking, environmental science, geocaching, fishing, leatherwork, woodcarving and nature, to name a few.  Scouts spent a lot of time fishing in Durham Pond, and learned how to fry a fish so they could eat it.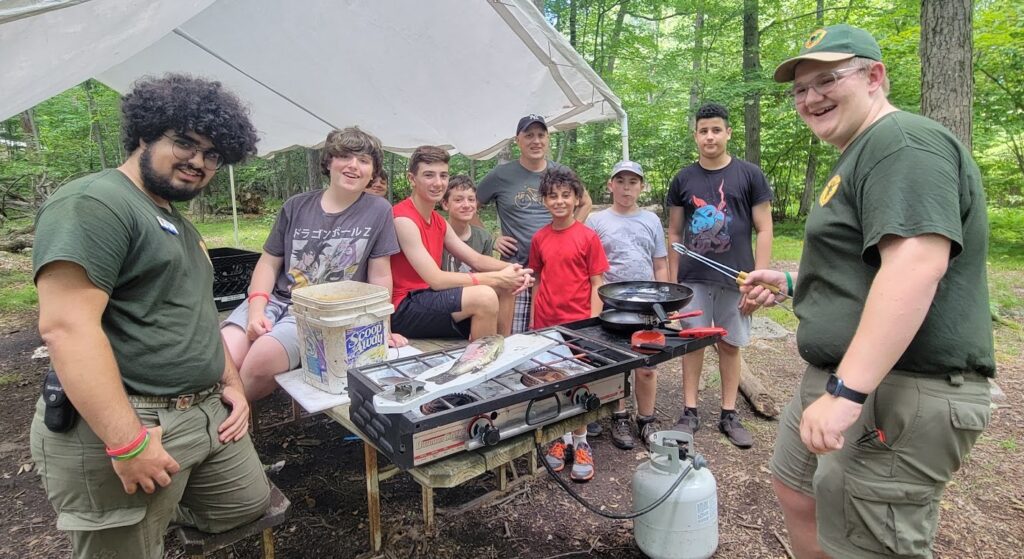 Troop 23 participated in a Christmas in July-themed campwide event, the Water Carnival and two campwide campfires. They scored highest among all of the troops in camp for the Cleanest Campsite Award.
Scouts Alexander Banic, Matthew Colon and Zachary Pedreiras were recognized at the Friday night campfire for earning the Acorn Award, which required completion of 5 separate activities.
A hike on Thursday afternoon started as a Nature hike to learn to identify trees and shrubs, but turned into a treasure hunt. After hiking half way around Durham Pond and fighting their way through sticker bushes and a swamp, the Scouts located a geocache box that they learned about a year ago.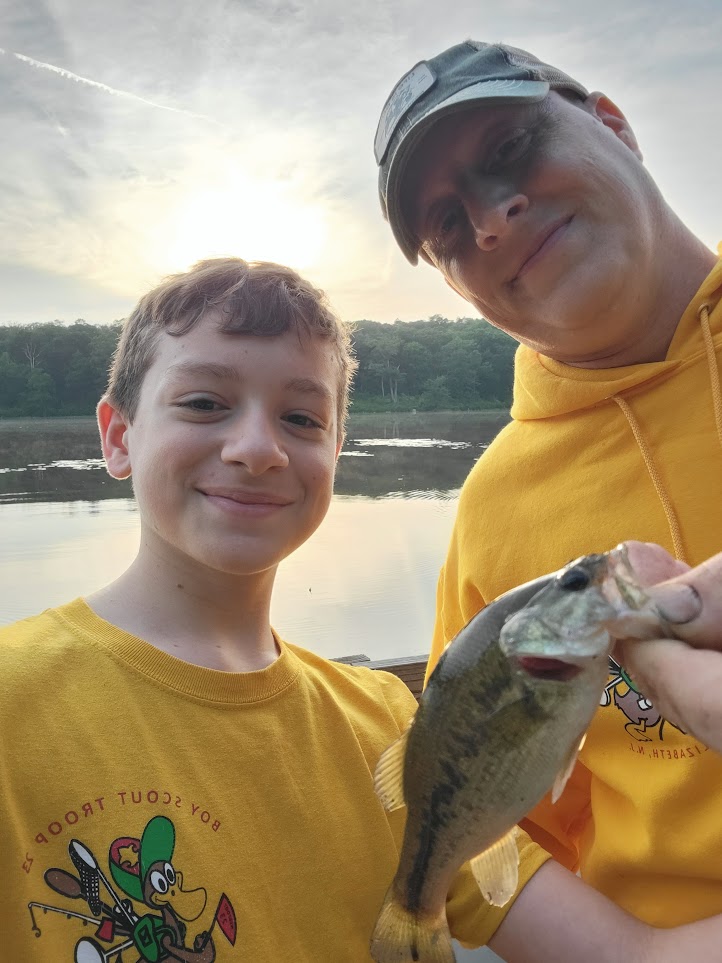 Cub Scouting provides activities and training for boys and girls in the first through fifth grades. Boy Scouting is for boys who are at least 11 years old or graduated from the fifth grade. New members are welcome at any time, all year round. 
Cub Scout Pack 23 and Boy Scout Troop 23 have served the youth of St. Genevieve's parish and the surrounding area for over six decades. These units have earned hundreds of awards on the local and national level, have produced 80 Eagle Scouts, and have leaders who are well-known and widely respected by other Scout leaders across the country.
For more details, please contact Dan Bernier, Scoutmaster, at (908) 451-1948 or webfoottroop@gmail.com.