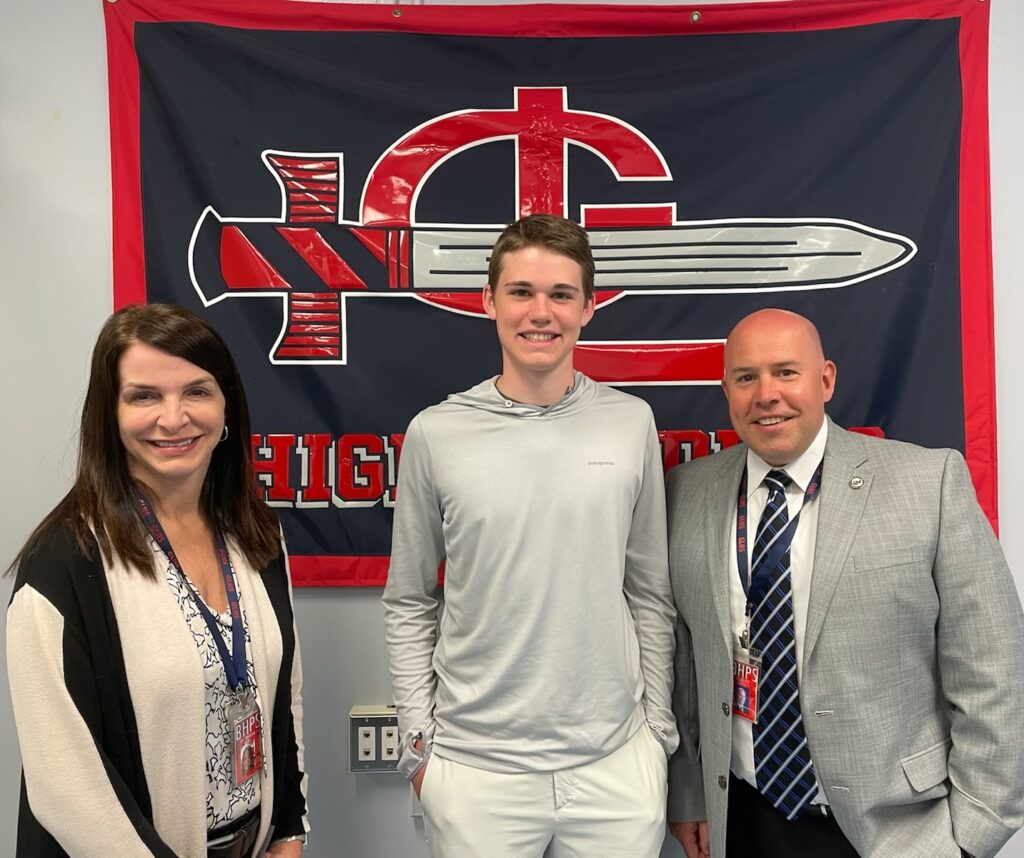 Thomas Burke Named Student of the Month
Berkeley Heights Public Schools
In an effort to showcase our students in BHPS who have excelled either in academics, leadership, community, or have shown excellent growth in any of those areas, the district is hosting a "Superintendent's Student of the Month". This month we honor senior Thomas Burke.
One of the aspects of GLHS that Thomas appreciated most is that he felt it was a place where students can forge their own path. Whether taking a course load heavy in AP classes, as he did, athletics, arts, college prep, or a combination of them all, he feels that GLHS gave him the latitude to be whomever he wanted to be. Thomas worked very hard during his four years at GL taking over a dozen AP classes and his hard work has paid off. Thomas applied and was accepted to: Villanova, University of Virginia, Rutgers Honors Program, Princeton, Duke, Notre Dame and was waitlisted at Harvard. He has decided to attend Princeton University.
Thomas is also a founding member of the DEI task force and is on the GLHS DEI committee. He has also served as a student representative to the Board of Education for the past two years. He is fluent in Spanish and has competed for the golf team for four years.
Photo by Berkeley Heights Public Schools