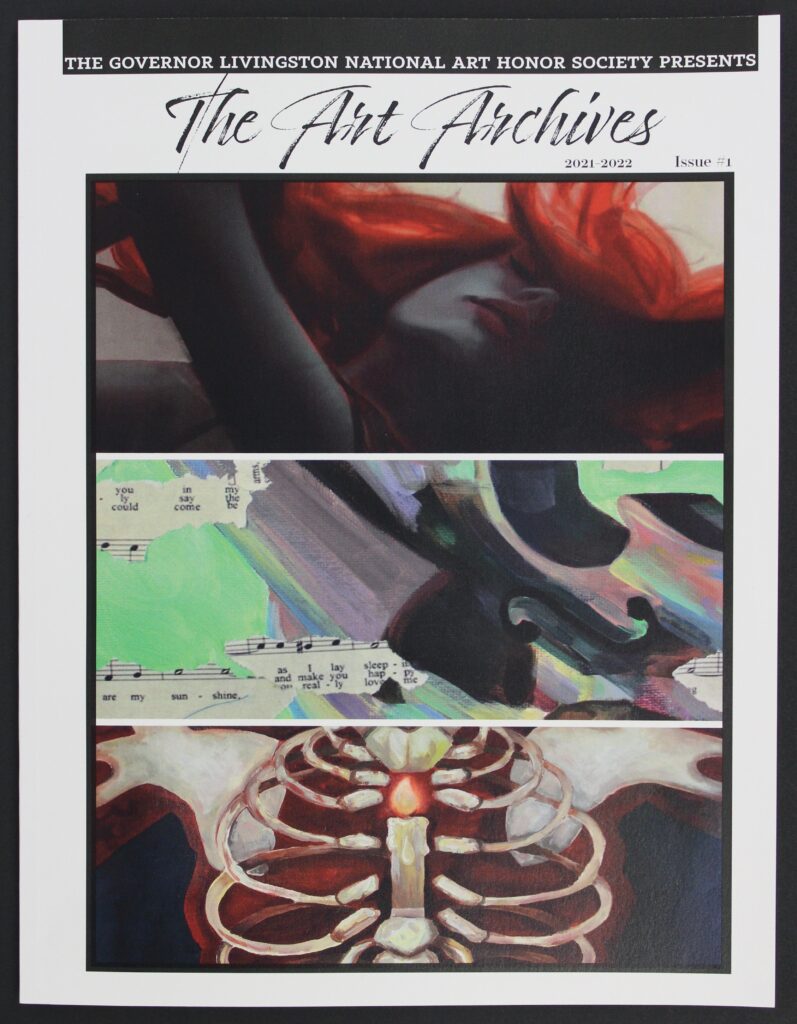 "The Art Archives"
Governor Livingston High School
Earlier this year the Governor Livingston National Art Honor Society (NAHS) established a new school-wide publication, The Art Archives.
NAHS members Abby Ha and Alice Stern, both sophomores, spearheaded the idea and students were very receptive. NAHS members decided that they wanted to include as many creative GLHS individuals as possible with the goal of the magazine to spotlight the creative individuals that make up GL's school community across various artistic disciplines.
There was a "call for art" earlier during the school year. Accepted submissions came in the form of drawings, paintings, prints, sculpture and fabrication works, photography, graphic design, fashion & textiles, mixed media pieces, poems, and short written compositions. In addition to the artwork submitted, the magazine includes articles about the activities that the National Art Honor Society has participated in throughout the year including fundraisers, community engagement, social events and more.
According to Michelle Harpster, GLHS Art Teacher and NAHS Advisor, "When Alice and Abby approached me about their idea for a NAHS art and literature themed magazine I thought it was a great opportunity for our students. From my own artistic viewpoint there is no greater pride for an artist than to see their work in print or displayed for the public to see. It was my hope that both the students who consider themselves as artists and those who often go unnoticed with talents or doubt themselves see that their work was and is worthy of recognition. I look forward to continuing this new tradition in the future."
The interest and the amount of submissions for the inaugural issue of The Art Archives was overwhelming and the GLHS NAHS hopes to continue this new tradition in years to come.
Photo by BHPS