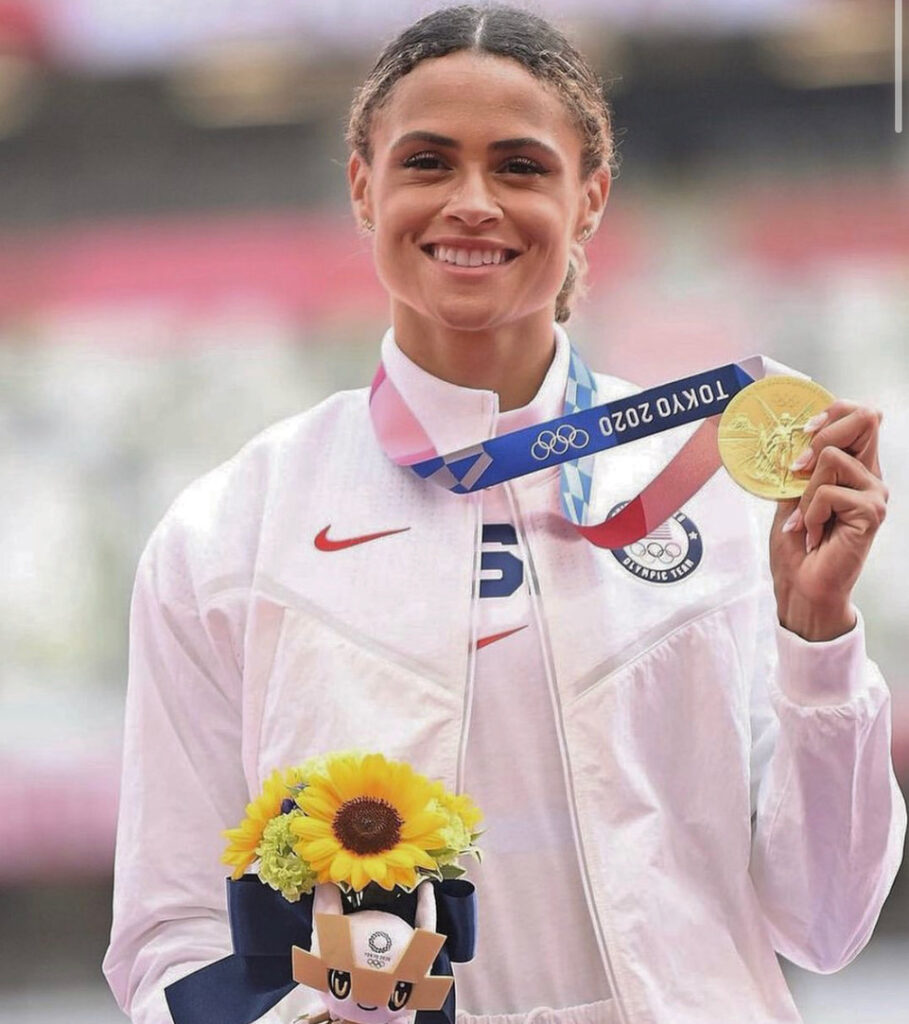 Sydney McLaughlin Wins Gold
Submitted by Edward Grande, on behalf of the UCIAC
Before she was an Olympic Gold medalist, Sydney McLaughlin was a Scholar-Athlete in Union County.
Thanks to McLaughlin, Union County and Union Catholic High School became part of the center of the sports universe this week. But four years before McLaughlin stood center stage on a podium in a near-empty Tokyo stadium wearing an Olympic Gold Medal, she stood front and center with about two dozen fellow senior Scholar-Athletes at a packed venue in Union County.
McLaughlin, who set a world record when she won the 400-meter hurdles representing the USA in the Olympics this Summer, represented Union Catholic at the Union County Interscholastic Athletic Conference's (UCIAC) annual Scholar-Athlete Banquet at The Westwood in May, 2017.
The UCIAC, led by Executive Director Tom Lewis, congratulates McLaughlin, her family and her alma mater, Union Catholic. Union Catholic Principal Sister Percy Lee, and many Vikings' supporters, cheered for McLaughlin at multiple watch parties the past week.
When McLaughlin was recognized with the rest of Union County's top Scholar-Athletes, the best of the best, with about a month left in her scholastic career, her resume included seven individual national titles, eight individual Meet of Champions titles and a trip to the Olympics.
Arguably one of the greatest high school track and field athletes in U.S. history, McLaughlin turned the track and field world upside down at Rio in the summer of 2016 when she became the youngest U.S. track and field athlete to compete at the Olympic Games in 44 years.
A few weeks shy of her 17th birthday, McLaughlin shattered the World Junior Record (under 20 years old) in the 400- meter hurdles when she placed third at the U.S. Olympic Trials in 54.15 seconds to make the Olympic Team. At the Olympic Games in Rio de Janeiro, McLaughlin advanced to the semifinal round of the 400 hurdles.
Academically at Union Catholic, McLaughlin was an honor roll student for four years. Off the track, she was also a very active presence in the community. McLaughlin volunteered for the Central Jersey Chapter of Hope Worldwide, has participated in multiple community service projects throughout Perth Amboy, including distributing fire safety and disaster relief information to residents on behalf of the American Red Cross.
She donated her time to Hurricane Sandy recovery efforts in Toms River, especially the cleanup of Cattus Island County Park. She has served as a soup kitchen staffer and as part of a teen outreach project in association with her church community.
McLaughlin has assisted at local youth track events, founded Union Catholic's Juggling Club, has volunteered her time at several Union Catholic events, has accommodated hundreds of people that have lined up to get her autograph, and has been an exceptional role model.
Sydney continued her academic and track and field career at the University of Kentucky. She spent one year at Kentucky before turning professional.