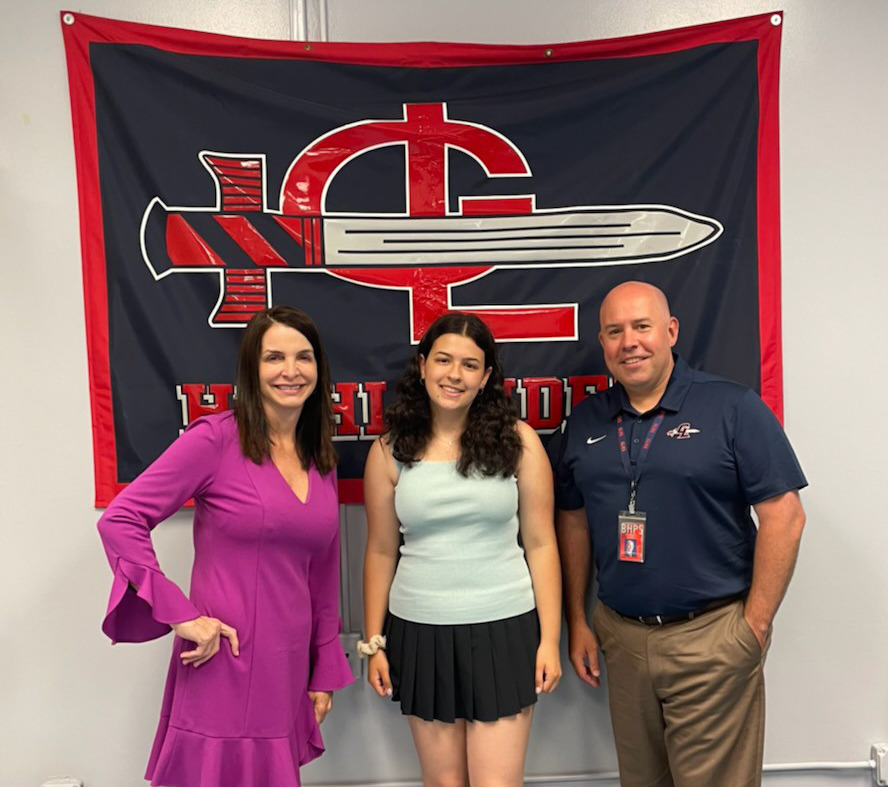 GLHS Superintendent's June Student of the Month
Berkeley Heights Public Schools
In an effort to showcase our students in BHPS who have excelled in either academics, leadership, community, or have shown excellent growth in any of those areas, the district is hosting a 'Superintendent's Student of the Month". For June, we honor senior Emily Radick.
Emily has been a member of the Class of 2022 Student Council during all four of her years at GLHS and culminates her time on Council as the Student Council Executive Board President. In addition, she is the Executive Board President of the Student Movement Against Cancer (SMAC) and is a four-year member of the GLHS Student Ambassador Team. Recently, Emily joined the GLHS Diversity Committee and worked on the newly formed district Diversity Council where she has collaborated with other students, faculty and administration to help move the school district forward towards its diversity and inclusion goals. She is also one of the founding members of the Jewish Students Action Team (JSAT) where students learn about cultural aspects important to the Jewish community. Emily has been the Manager of the Girls Varsity Spring Track and Field for four years. She is a member of both National Honor Society and Athletic Honor Society.
Outside of school, Emily has been a volunteer on Congressman Tom Malinowski's Youth Advisory Council, worked on the Alzheimer's Association Congressional Advocacy Team, and has been a Girl Scout (K-12) where she earned Bronze and Silver Awards.
Emily will be attending The College of William & Mary in the Fall. Congratulations Emily and best of luck to you!